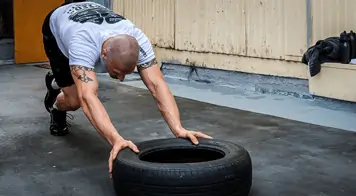 Following on from our previous article covering issues for clubs to overcome when aiming to encourage new members into using personal trainers more often, this post is intended to assist you in addressing and protecting yourself against these to get more personal training bookings. We would like to re-iterate that the information was gained through informal interviews conducted upon a small sample of new gym members–this list is by no means exhaustive and for the best results we recommend facilitating similar conversations with members at your own club. This could be done in person, over the phone or through sending out a questionnaire for them to complete via email.
Encouraging new members into using personal trainers.
Make sure PT's get to know members when they FIRST sign up to your club.
Why? Because this will reduce the member's perceived awkwardness of reaching out to and working out with a personal trainer at your club as they will have already interacted with one. This also gives them a point of contact if ever they feel like they need some tips, which addresses the motivation issue as well by reducing the barrier to entry for PT sessions - and subsequently lowering the amount of motivation required to book in.
Offer free training sessions
This addresses all five of the issues pointed out in our previous article. Free training sessions are a great way to get a PT's foot in the door with members by reducing their perceptions of risk–the member has nothing to lose from turning up to a free appointment and gives you the perfect opportunity to get them feeling comfortable enough that they are going to get value from booking in a paid session in the future.
Direct, personalized messages
Using personalized messages sent directly to the individual through automated email or SMS from your club management software allows you to prompt your members with the opportunity to book a personal training appointment in a way which comes across as thoughtful and helpful. For example, sending them an automatic email on their birthday with a free personal training voucher attached can be perceived as a useful gift from your club. Similarly, a SMS sent after their first month with the club asking how they are finding things and reminding them you have staff always available to show them around equipment will help convey that your club cares about your members and their customer experience.
Social Media
Social proof and fear of missing out (FOMO) are two extremely effective factors that any gym owner should use to encourage usage of their gym. Using the power of social media, these two elements are now able to be presented to members in ways which were previously not possible. Sharing a personal trainer client's workouts and results with members through social media is a useful way to let new members see the potential benefits of working out with a trainer, while simultaneously setting their expectations on what a typical PT experience at your club might look like.
Make bookings easy
Last but not least, it is extremely important that it is as easy as possible for a member to book an appointment with your trainers. People only have a limited attention span, which means if they find it too hard to book in with your trainer, they're not likely to go out of their way to do so and will lose interest. Make it easy for them to book in by adding a dedicated page for scheduling bookings on your website or by encouraging your members to use a club app which makes on-the-go trainer bookings easy.