All the club management tools you could ever need.
Share Class Timetables
Let members see upcoming classes, their details, and view availability at a glance.
Save Time Managing Bookings
Let members make, cancel or reschedule bookings without staff intervention.
Settle Charges from Anywhere
Let members easily settle charges for memberships, bookings and classes.
Workouts & Body Progress
Assign members reps, weight, rest times and even tempo for their workout regime.
Responsive Design
Members can use the apps from any Android and iOS capable tablets and phones.
Send Club Updates & Reminders
Send important push notification directly to their devices for free.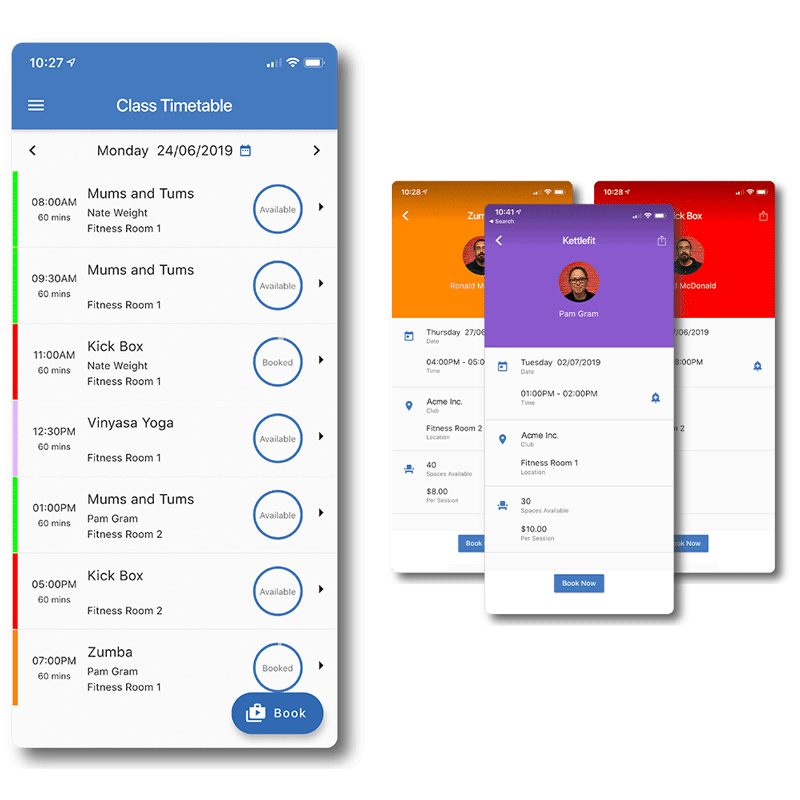 Boost class attendance through improved awareness and accessibility.
Give your members a real-time view of your club's class timetable, allowing them to easily see upcoming classes and their availability - finding a new classes and reserving their seat has never been easier.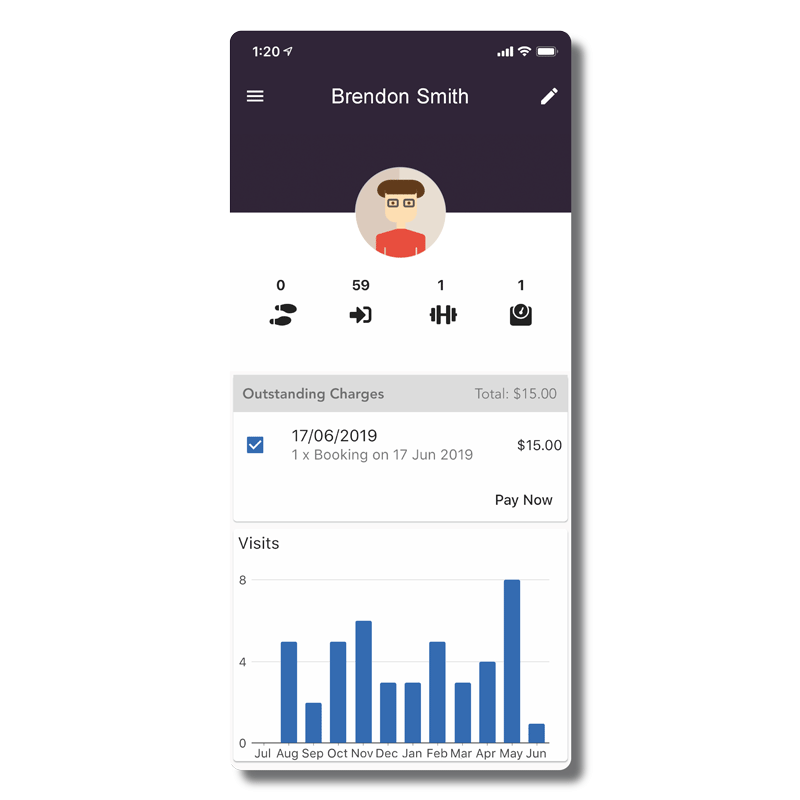 Save staff time and reduce administrative tasks.
Allow members to manage and pay their own memberships, classes, personal trainers sessions and more directly from their mobile devices without involvement of admin staff.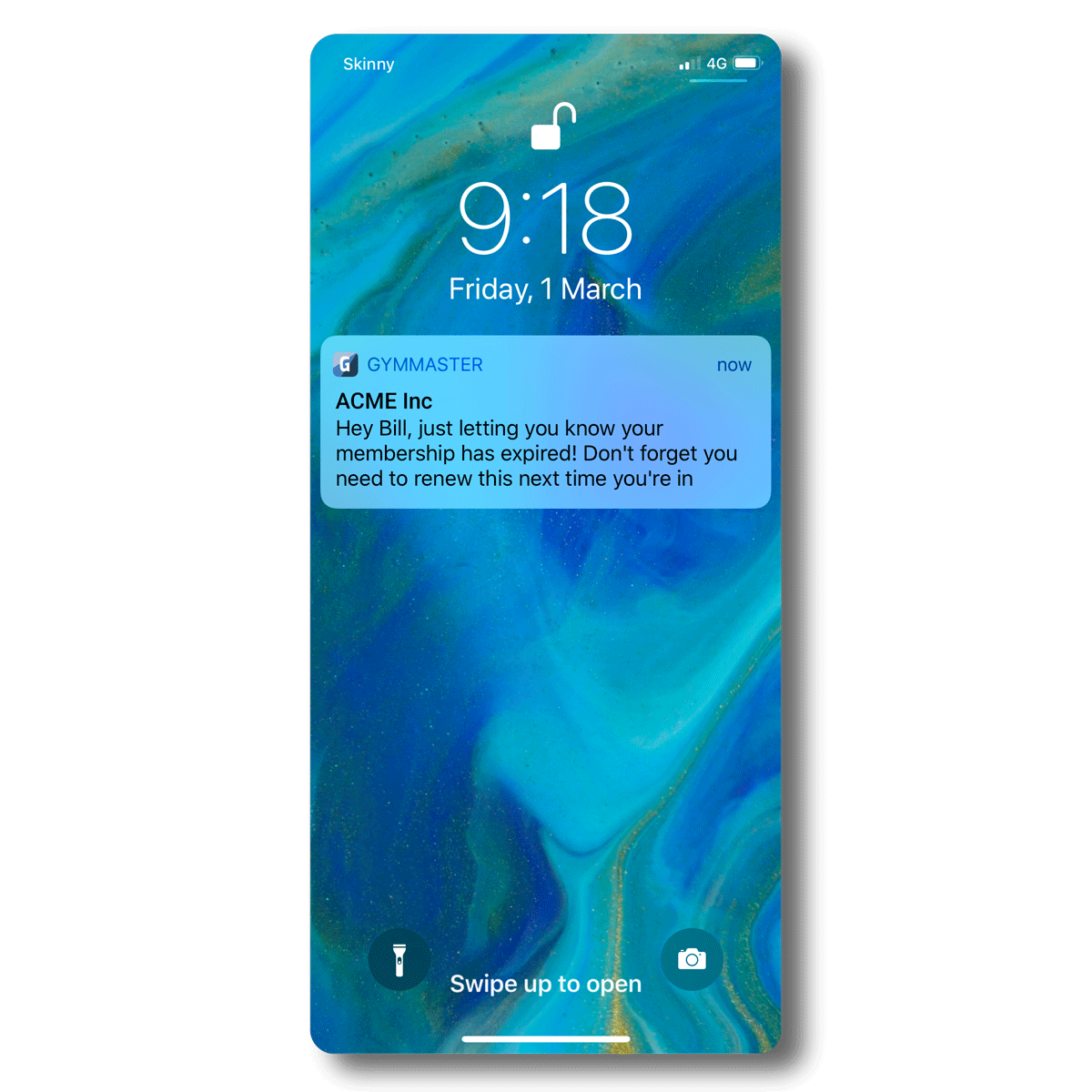 Reduce class and appointment no-shows.
Use the club app's push notifications functionality to send free reminders to members for their upcoming bookings so they never another miss appointments.
These can send any messages to your member's phone that a SMS* normally would, so you can keep members in the loop for free.
Boost Member Engagement and Retention For Your Club.
Learn how the GymMaster club app will improve your member's experience at your facility.