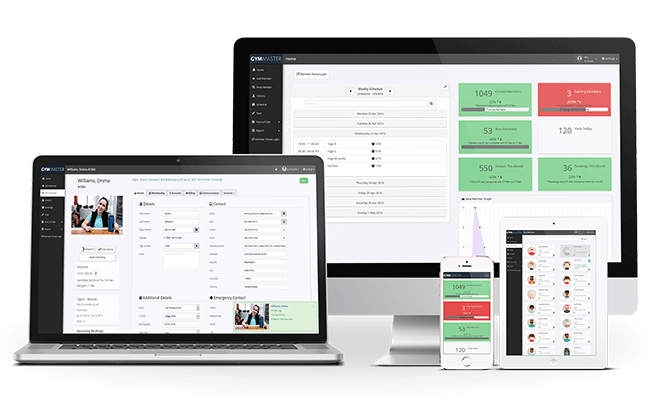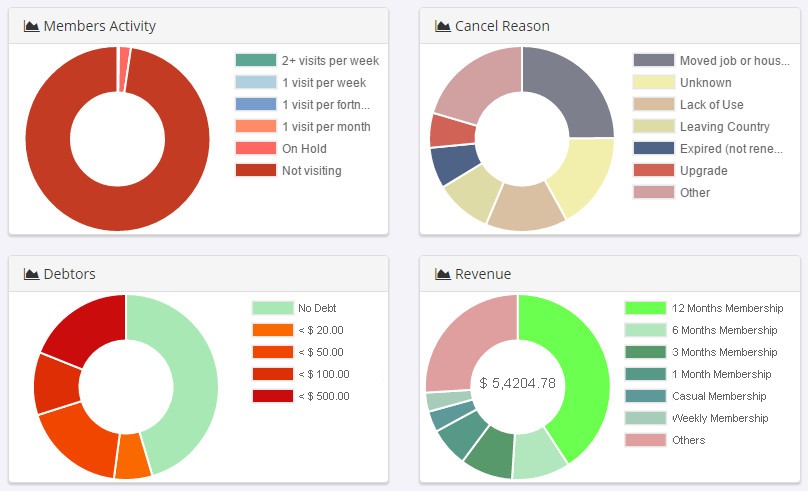 Powered Up Accounting
We've added a number of helpful features and graphs to GymMaster, giving you a crystal clear overview of how your business is performing.
The dashboard is now home to a number of new graphs that give you easy to understand visuals of member activity, reasons for cancellations, debtors, and a breakdown of your revenue. Of course, not everyone needs to see this information – you have full control over who has visibility.
With added flexibility on reporting, you get a clear understanding of where you're at, so you know exactly where you can improve – as well as see where you're thriving.
Online Member Portal
Your members can now interact with your facility through your website. They can make bookings with PTs, sign up for group fitness classes and you can even allow them the option of making account payments.
Because the portal is embedded into your own website, your members have a cohesive brand experience with your business. It's not difficult to set up, with easy-to-follow instructions and videos for four popular website design tools (Squarespace, Wix etc).
Online Signups & Presales
As your website is such a valuable tool for getting new clients, why not invite them to sign up while they're on your page? GymMaster allows prospective members sign up through your site – which can be valuable in so many ways:
Drive revenue before you open with presales
Sign new members up on tablets or phones, anywhere
Online contracts mean you don't waste any paper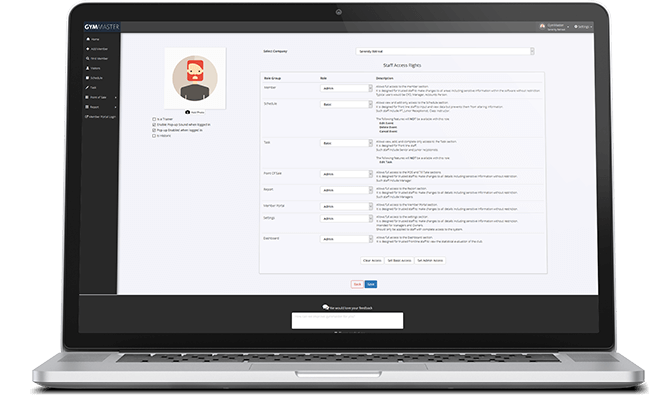 Staff Access Rights
GymMaster's newest update gives you improved control over what your staff have access to.
You can change and set up their roles with ease, allowing different levels of access and editing control over member information, scheduling, settings and more. You can even edit access rights over multiple sites or companies.
The interface is highly intuitive, with in-depth descriptions and recommendations to ensure you know exactly who can see and change what within GymMaster.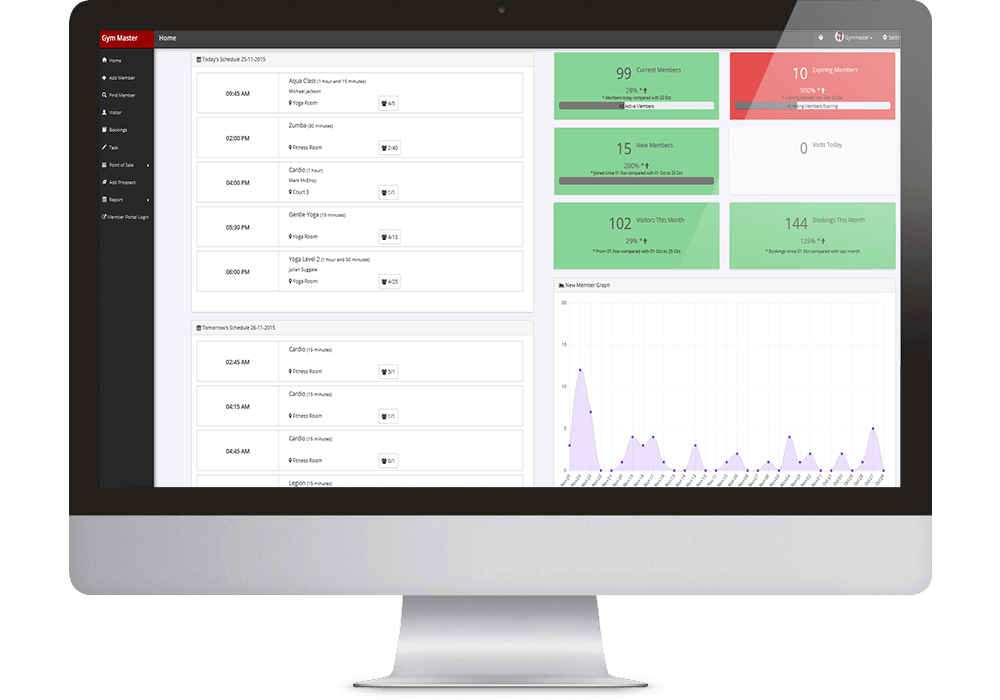 GymMaster Online
GymMaster's new web version offers an easy way for staff and other users to access GymMaster from any internet capable device including mobile phones and tablets. With no need for installation, it's easy to move from one device to another and maintain access to your data when on the move. This can be combined with cloud hosting to provide reliable up-time and a fastest connection.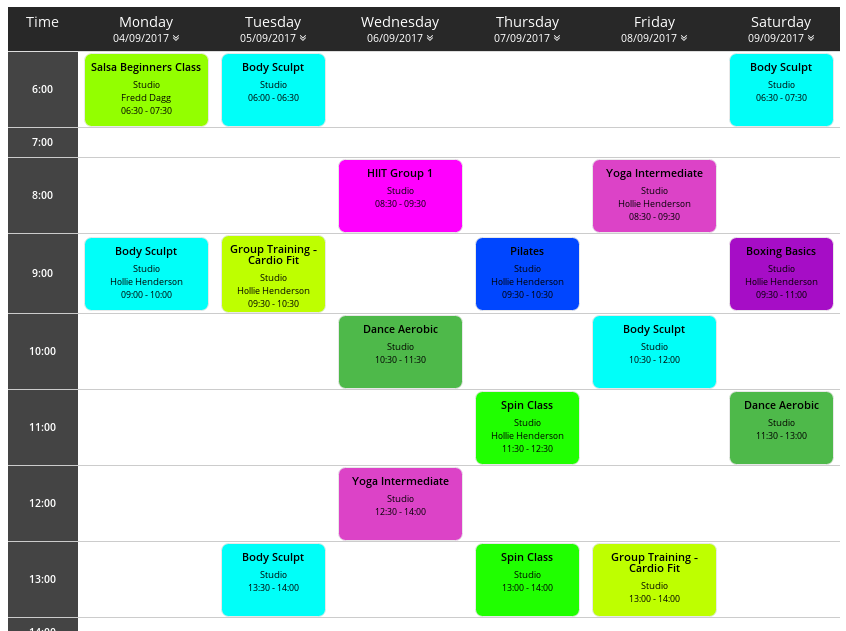 Live Updating Timetable
Say goodbye to constantly asking your web developer to update your site whenever you change your timetable. GymMaster makes your timetable live – taking class information directly from your system and updating your website without you needing to lift a finger.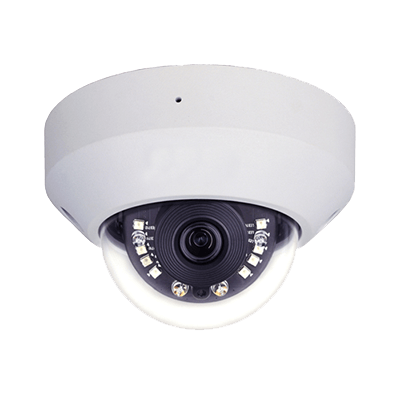 Tailgating
The GymMaster Tailgating solution is designed to streamline and improve the detection of tailgating. The system uses one camera to monitor movement and compare to the visitor log. If suspicious activity is detected, a second camera takes a photo and logs it in the database for you to review later. This automates what has previously been a manual process, greatly reducing the admin time involved.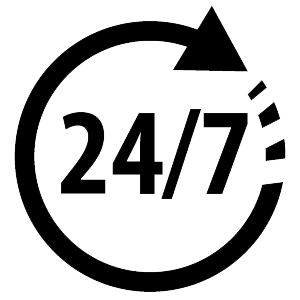 24/7 Access
Take control over your facility while reducing overhead costs with GymMaster Access Control. Whether you want to go 24/7 or you simply want better control over access to your facility, GymMaster's access control system lets you create the solution that's best for you.