This Feature Spotlight focuses on the GymMaster Online Module. The module allows you to integrate your schedule, member portal, and sign up page onto your existing website - a live timetable and your own branding, giving your members more ways to interact with you - which helps drive engagement and retention!
GymMaster Online Module Setup
We have made a simple 7 step process for you, or your web developer, to complete your set up. You can read the tutorial in more detail here. We have also created short and easy to follow set up videos for Squarespace, Weebly, Wix, and WordPress users - all available and free to view within the tutorial. Your timetable integrates directly into your website, and updates automatically from GymMaster - removing the hassle of having to update multiple places any time there's a change. It looks great on your website, embedded within your own website design, helping strengthen your brand to current and potential members.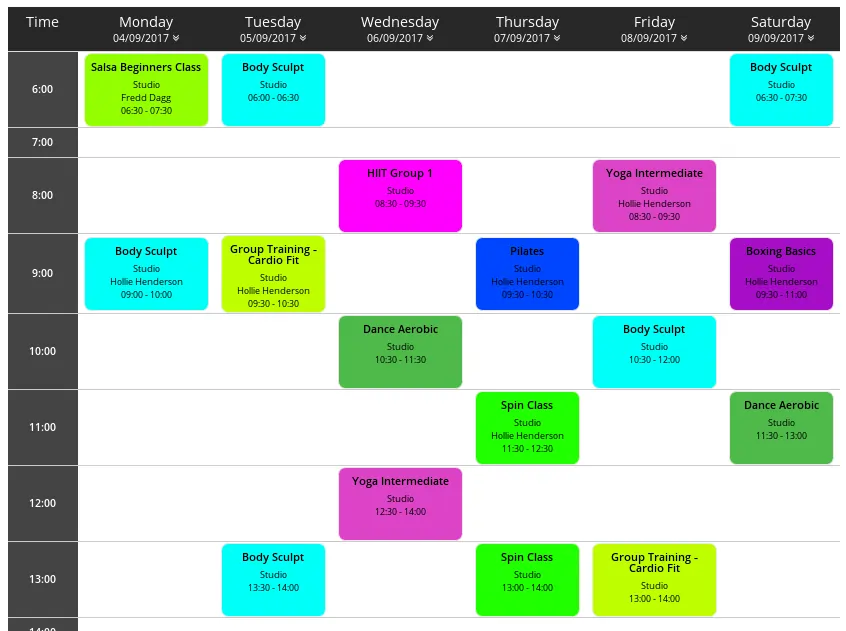 The member portal has a password protected section of your website which gives your members the freedom to be able to book classes, PT sessions, make payments and manage their personal details. As with the rest of GymMaster, you have full control over what functionality is shared. Even if you aren't looking to allow online bookings, there are many options within your settings to create Display Only views to market classes or different services you may offer.