Freedom from the front desk at just a few dollars a day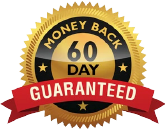 Do you want a system that controls the doors to your facility?
Pay yearly and get a 10% discount on your subscription
GYMMASTER HARDWARE
Automated check-in and access control
Hardware is supplied by GymMaster and will require installation.
CUSTOMIZED BRANDING
Build your brand with a consistent member experience

Customizable Portal
Included in all plans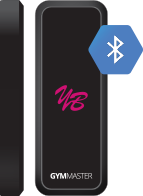 Branded Bluetooth Reader
Pricing coming soon..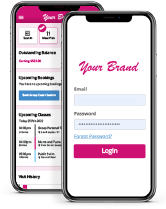 Branded Member App
Price:

USD $150.00 per month + $450.00 Set up fee

USD $150.00 per month + $450.00 Set up fee

AUD $200.00 per month + $600.00 Set up fee

NZD $200.00 per month + $600.00 Set up fee

JPY ¥54,000 per month + JPY ¥162,000 Set up fee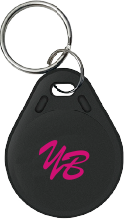 Branded Key Fobs
Priced from:
USD $1.30/tag + $170 per 500
AUD $1.80/tag + $200 per 500
NZD $1.80/tag + $200 per 500
JPY ¥500/tag + JPY ¥30,000 per 500
GYMMASTER REVIEWS - GYMS
See what nearby gyms have to say
Recent GymMaster reviews

"I really appreciate the professionalism of GymMaster. It is obvious that you guy have been in the business for a long time and know what you are talking about. I also really like how quickly the hardware was shipped to us in Canada. It was shipped on Tuesday and on Friday morning we received it."
Magali Dantier | Fitness Expert | BC, Canada

"Our favorite thing is how easy it is to communicate with the GymMaster staff and how quickly problems are resolved!"
Taylor Johnson | Man O' War CrossFit | Kentucky, USA

"I carefully considered several companies before choosing GymMaster. GymMaster is by far the most comprehensive software I have been able to find. From billing all the way to the locks, it's all streamlined. Also, customer support is second to none. I have never called in a tight spot and not had immediate help."
Zak Huffman | Warrior Fitness Facility | Ohio, USA

"Where do I start? The support from the staff is fantastic whenever an issue arises. The system and software is so easy to use and it makes sign ups and managing members a breeze. Finally the pricing structure is far fairer than competitors. So glad I went with GymMaster."
Matthew Sprigg | Flex Fitness Club | Australia

"I've had my gym open for 4 months now. GymMaster worked with me non stop prior to opening my doors to ensure a great opening day. Even better, they are always available when I need anything. The support is great! I'm sure very simple person and the software is very very very user friendly. Thanks again!! Keep up the great work!"
Joe | Joe's Gym | Iowa, USA

"GymMaster has been the most user friendly software I have ever used! The layout and style is attractive, the customer support outstanding and I have never had any issue with the hardware. Would highly recommend GymMaster to anyone looking to upgrade!"
Rachel Scott | Four Peak Fitness | Geraldine, New Zealand

"We have been in business for 10 years now and with your gym software system we just installed in November 2016 we will be able to compete with the bigger franchises that are all open 24/7. Plus we can reduce the cost of staffing as that is one of our huge costs as the facility had to have a attendant at all hours."
Jordan | Sets Fitness | Saskatchewan, Canada