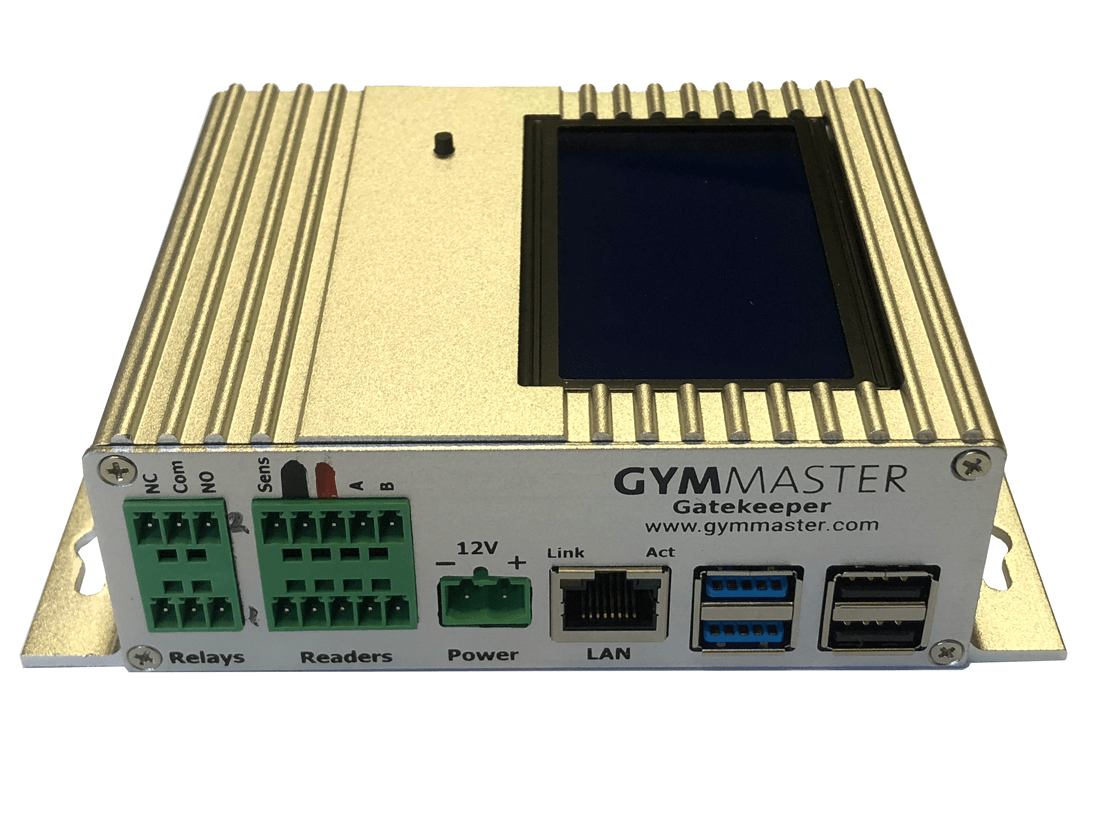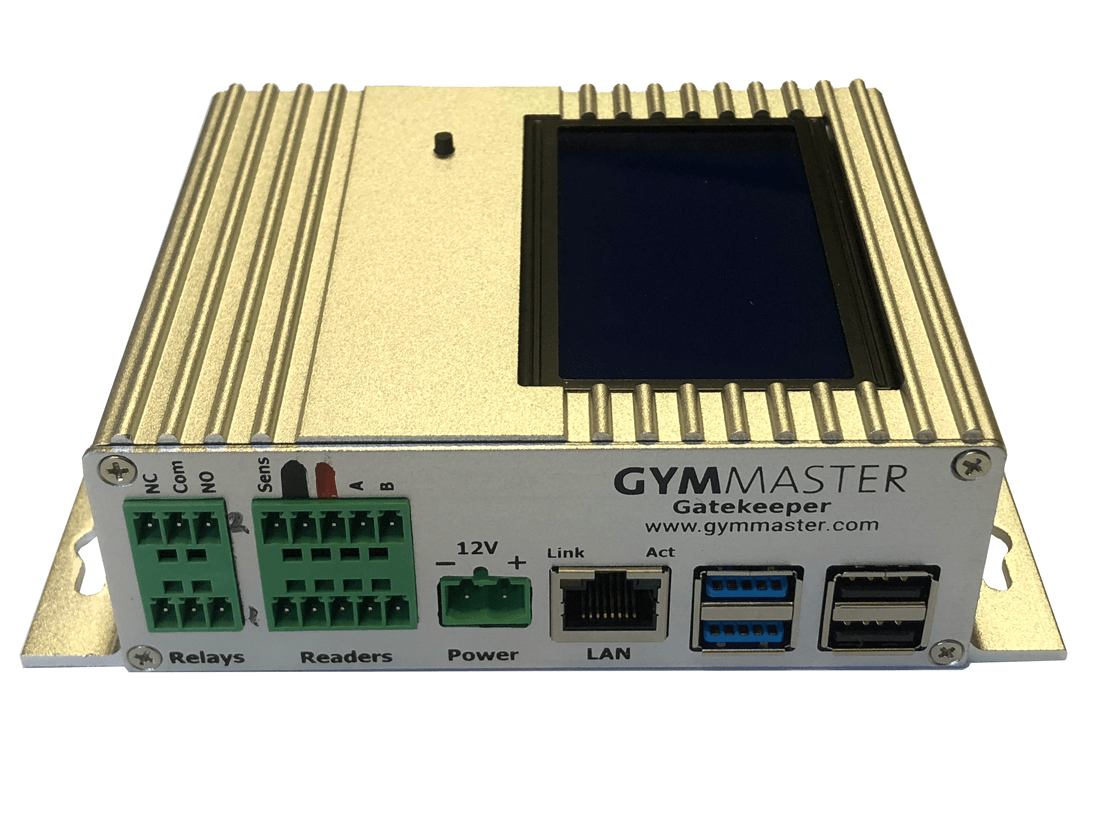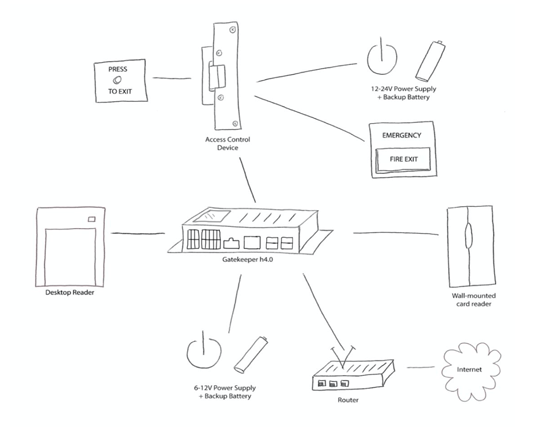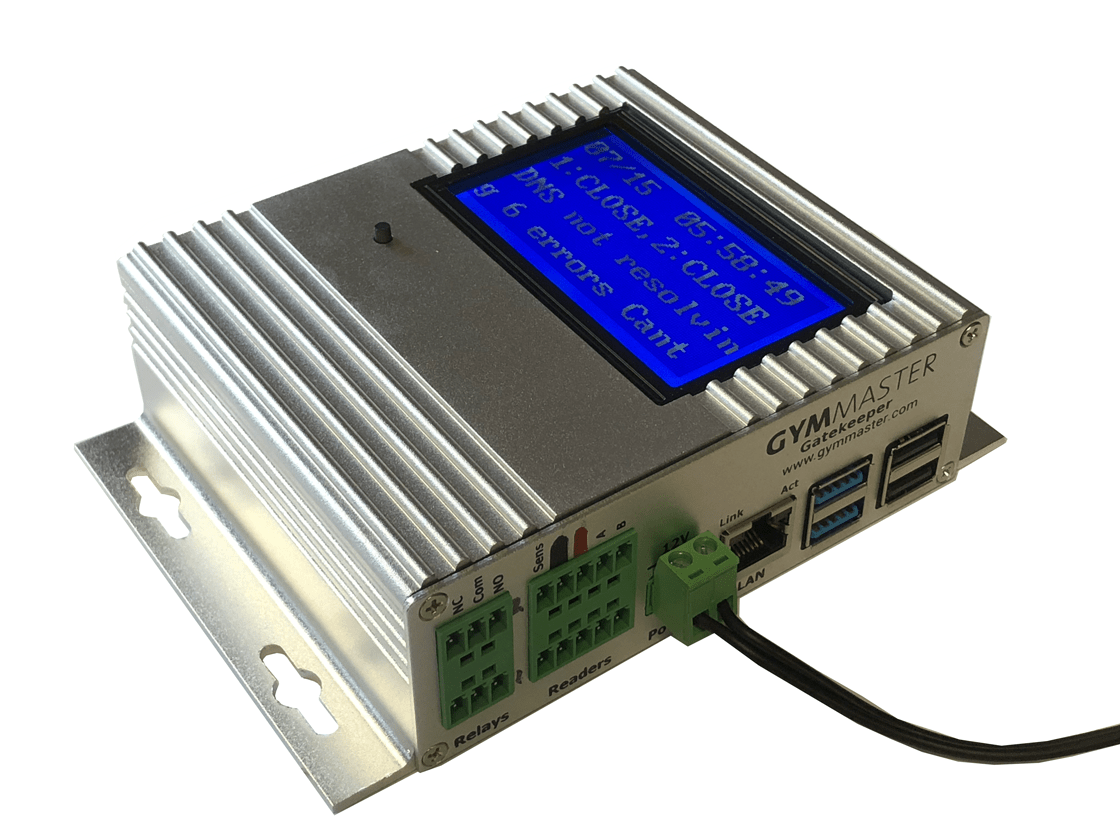 Gatekeeper
USD $380.00
The brains of the operation, the GymMaster Gatekeeper is the hub between your gym management software and key equipment used to run your gym.
The gatekeeper links your gym software with other hardware such as access control readers, door locking mechanisms, tills, receipt printers and barcode scanners.
Controls Door Access
Works with GymMaster Door, Desktop or Barcode Readers
Manages Point of Sale Equipment
Tracks Visitation
Commonly Used in Conjunction With
*Hardware is supplied by GymMaster and will require installation.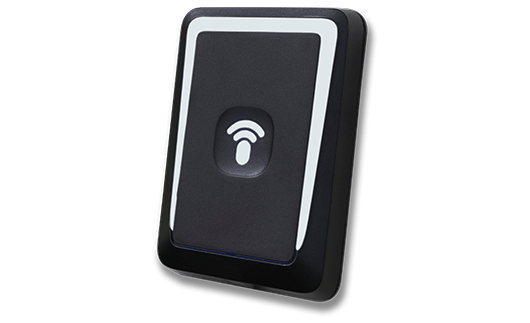 Price: USD $590.00
The gym door reader is a digital lock that allows gym members entry to your club while automatically checking them in and logging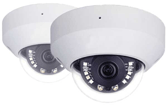 Price: USD $800.00
An advanced camera system for detecting and notifying staff of non-members following your clients into the club after swiping their key tags.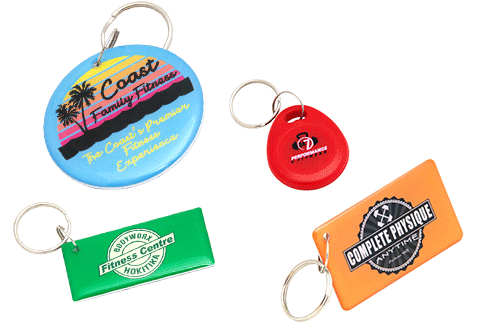 Price: USD $1.30/tag + $150 per batch of 500
Use custom branded key tags to build a stronger brand and increase awareness of your club by letting your gym members do free advertising for you wherever they go.