Providing Secure Access Around the Clock
GymMaster's 24 hour gym access system provides a convenient and secure way for you to manage access to your gym, health club or studio.
A gym check in system that makes easy work of managing your physical facility, enhancing your relationship with your members, and planning your resources and future business goals.

Intelligent
Updates in real time, and has a great memory – backing up your database to work even when the internet goes down

Seamlessly Integrated
Access control that's fully connected to your membership system, boosting your gym's productivity

Dependable
Allow your members to use your gym doors securely, without requiring someone at the front desk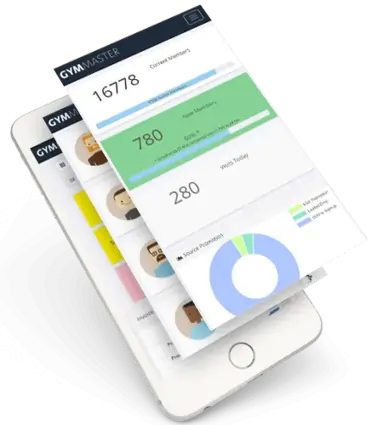 Do More From Your Mobile
Reclaim your work-life balance with an automated access control system that remains working even when you're not.
Whether you're out training clients in the park, or you're enjoying a well deserved summer getaway, GymMaster's access control system allows members in and out of your gym securely, without requiring someone at the front desk.
Avoid the awkward situation of having to go in your club to let members in who have forgotten their keytags. With GymMaster, you can unlock the door remotely and check in your members from your mobile device.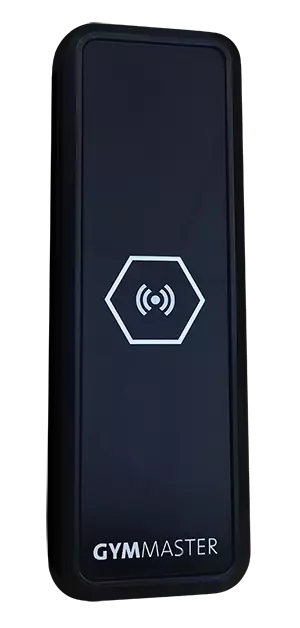 Let Members and Staff Access Via Their Mobile Device.
Use our new RFID + Bluetooth capable gym door readers to offer authorised clients or staff the option for touch-free door access, unlocking your doors via their phone using the GymMaster gym member app.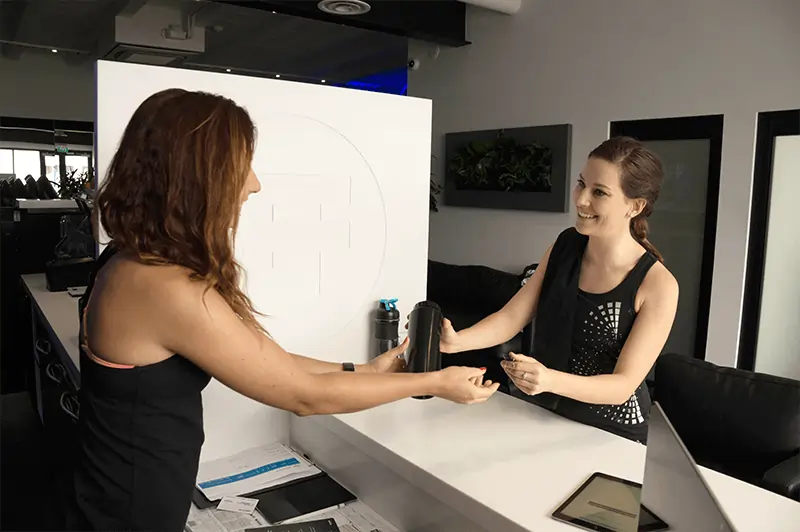 Increase your Competitive Advantage with 24/7
Make your club irresistible to potential members
Extending your open hours will increase your competitive offering – Without the need for more staff
Choose whether you offer 24 hour access to everyone, or just selected memberships
Specify time restrictions on membership; such as offering cheaper off-peak memberships to relieve the pressure during your busiest times
Fully Integrated into your Database
Being fully integrated into the database, GymMaster's gym access control system takes automatic actions to make your life easier.
Expired memberships are instantly applied to member cards
Deny gym access to those who are too far behind on their payments
Concession visits are automatically counted against the membership
Members visiting for classes are automatically checked into the session upon entry
All visits are logged, giving you the opportunity to identify visitation patterns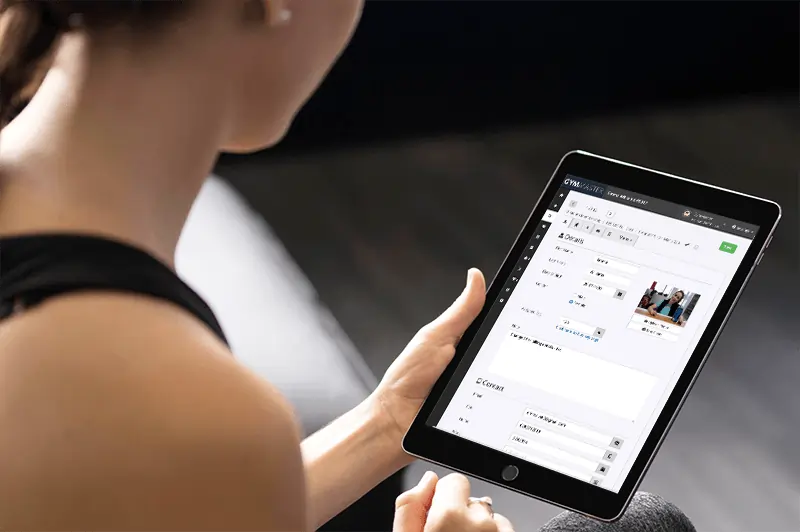 Alerts and Actions
Set up alerts from the system to show up on your choice of devices within the gym so your staff can customise their service, making members feel more welcome and valued.
Provide extra supportive coaching to members who need it the most with alerts set up for when a new or returning member enters your gym.
Remind members who have missed a payment by alerting staff's devices as the member checks in. A gentle verbal reminder in addition to an

SMS*

should encourage them to pay up.
Automatically get in contact with clients whose memberships are expiring, to encourage signing up for another term
Reduce Staffing Costs
Open your gym for longer with automated access control, without the need for your staff to be physically present
Save Time
Reduce administrative time sinks by automating mundane tasks and customizable reports
Low Hardware
Avoid the middleman markup costs with our advanced access control hardware and keyfobs/cards at prices you can afford
Increase Income
Offer tiered memberships to get more people in the doors during off-peak hours
Pattern and Trends
Identify the best use of staffing resources in your gym with reports that tell you how your members use your facility
Get reports on members whose visitation has dropped off for you to encourage back into your gym through automated contact
Detect growth patterns and areas to work on to improve your business with the gym check in system behaviour reports
Access to Women Only Areas
Set up specific doors using the access control system to create an area accessible only by women, or any other groups
Configure entry based on time, membership type, or staff seniority
Offer your members different options: Assign different access hours to different membership plans: regular hours, off peak hours, or full 24/7 gym access
Detect Tailgaters
Protect your business with GymMaster's advanced tailgating detection system, which helps catch members attempting to let non-members through the doors.
It uses a camera to monitor movement and compares it to the visitor log. If suspicious activity is detected, a second camera takes a photo which you can use for evidence based reporting back to the offending members.
Choose to view the photos in real time when you're off-premise. With the tailgating camera you can see who is checking into your gym remotely. Find out more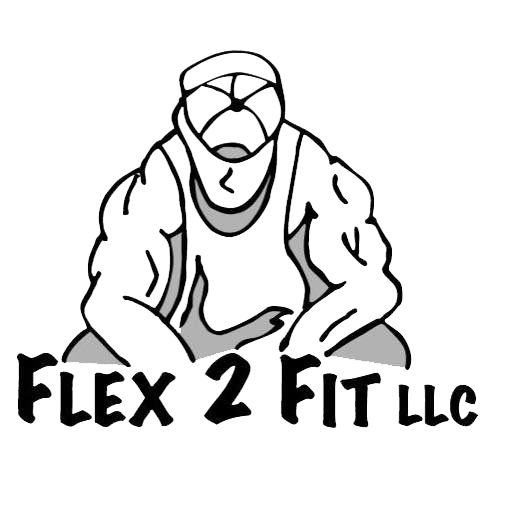 "The tailgating software is an awesome necessity, also!"
Sheldon Graber, Flex 2 Fit LLC, Indiana, USA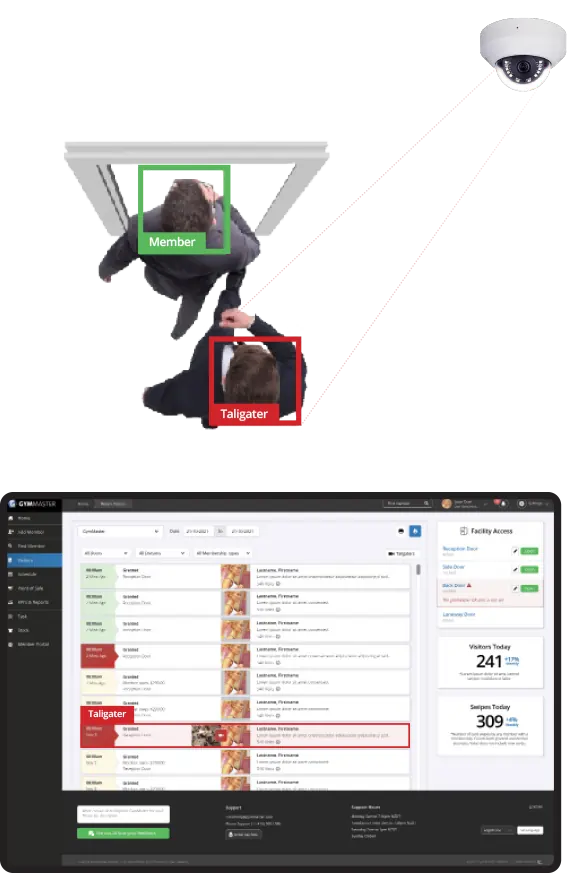 The GateKeeper for Access and Security
GymMaster's gym access control system is driven by the GateKeeper, an intelligent piece of hardware that connects to your door readers via your network, which links directly to the GymMaster membership database.
While GymMaster's gym access control system is independent from your security system, your security system can be wired to the GateKeeper to deactivate alarms.
Technical Information For Door Installation
The GymMaster gym access control system uses RFID technology which is designed to work with electronic barriers including turnstiles, electronic door locks, spring barriers etc. – it simply needs to be compatible with either a 12v or a 24v kicker.
It is easily installed by trained professionals, including electricians, locksmiths and security companies.
GymMaster provides the hardware for installation along with detailed wiring schematics, as well as having our hardware experts available for any questions.