Member management
Deliver an exceptional member experience with an intuitive member dashboard that you will love
Gym Software Designed to Impress
Every health club is unique. That's why we've designed our membership software to be highly configurable to your individual needs. Whether you're a local studio with 50 members or a 20-location strong chain of popular gyms, GymMaster believes that your experience is as important as the experience for your members. So we've made sure that everything is where you need it, minimizing hassle, along with great features to help your business reach success.
Paperless Signups
Save time, space, cost and the environment with online contracts. The world is going digital, and we're moving with the times. With GymMaster, your members can sign up to your gym without you having to print out a contract. How does it work? Your new member can sign up one of two ways: with a member of your team, or through the Online Module at home.
Sign up new members and prospects on the go: when your sales team is out in the community, when your member brings along a friend to Saturday morning bootcamp in the park, or when your PT sits down with a member for their initial consultation.
GymMaster works with any device (smartphones and tablets included) giving you creative control when it comes to signing new members to your gym.
Let your members sign themselves up. A new member can easily choose a program, give you their details, and agree to your contract online. Some of our clients have recorded over 1000 presales – that's before they've even opened the doors!
A Member Screen That You'll Love
GymMaster's member page is a beautiful array of information, tools and features that will make your job easier and more enjoyable than you ever imagined. Easy to navigate and highly functional, for everyday use. You can customize what you offer to members, all set around the parameters of your choosing. There are six main functions:
1. Member's Details Know what you need to know at a glance. A photo helps staff to identify members, helping to provide a personal experience for them by showing their names, whilst ensuring members aren't sharing their tags. View member account status and upcoming billing information, their upcoming bookings, and take actions quickly: updating member settings, making bookings, making purchases, and creating tasks (actions such as reminders or automatic communication).
2. Membership Adding a new membership is simple thanks to Divisions – a way to organize your types of memberships. This works well if you run a promotion with alternate rates, offer different kinds of services, or have different offerings based on location. It's a simple way to deal with alternate tax rates – ideal for gyms that are a part of the Silversneakers program, or if you have franchises in states that require different tax rates to be used. GymMaster is designed to work for your individual club's needs.
3. Account Details Helping to make administrative tasks as painless as possible, you can view your members' recent account activities including charges, payments, and balance. You can also source invoices, make payments, and record any adjustments.
4. Billing Information Overcome billing confusion with a straightforward screen to easily setup and update your members' billing details. Find out more about billing integration flexibility, uniquely offered by GymMaster.
5. Communication View all communication history with your client: SMS, email, notes or task. Within this tab you can also upload files such as photos, contracts, forms or doctor's notes.
6. Services Quickly make bookings based on your trainers' calendar in real time, Track your members' progress through your choice of measurement parameters (which your member can see in the online portal), and deliver superior service to your members by recording their programme. The program can be printed as well as made available to your member through the online member portal, where exercises can be linked to YouTube videos for reference.
Know Where You Stand with Reporting
We all know the importance of keeping our health in check. The same goes for your business. GymMaster's 360 degree integration provides you with a quantifiable set of measures to gauge your gym's activities and progress, helping to set the stage for your business strategy.
The Dashboard The dashboard is a good basic vantage point, providing you and your staff with a quick overview of main KPIs on member levels and activity to show a basic evaluation of the club according to member levels. Updated in real time, you can see your performance in relation to last month at a glance.
Reporting The possibilities are unlimited with GymMaster's reporting feature. Well structured, and beautiful to use, we've made sure to provide you with powerful reporting capabilities. Access detailed Key Performance data, summary reports, comprehensive billing information for accounts purposes, or customize a request for a specific demographic. Whatever your need, obtaining and using reports within GymMaster is a pleasure. The 'Standard Report' feature can provide you with a vast range of data, completely customizable for your specific use. A popular way to use this information is to directly market to a specific demographic; for example, finding all of your male members between a certain age group to send them an SMS inviting them in for a Men's Volleyball team tryout. Your imagination is the limit!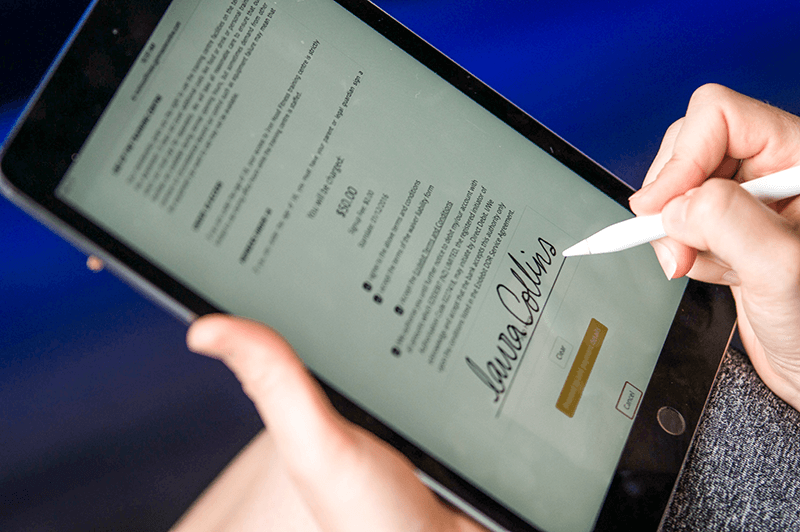 Online Member Portal
Your members can take the reigns and self-manage their own bookings – how's that for convenience? GymMaster gives you the ultimate power to decide which features your members can access and use within the Member Portal. Within the portal, your members can:
View, edit and make bookings, with group classes and with trainers,
View and update their personal and billing details,
View their measurements and progress,
View their PT programs, including access to YouTube videos to remind how the exercise is done (You can create a library of movements within GymMaster and link the videos of your choice),
Subscribe and unsubscribe from emails and SMS,
Send feedback back to your gym.
Keep In Touch with SMS and Email
Increase your member retention and deliver the best service to your members by getting in contact with them using automatic SMS and emails. This works directly within GymMaster, as well as working from your smartphone. You can either send one-off communication (either to an individual or a group as defined by you), or you can automate contact. Automated communication is triggered by certain events, such as a specific amount of time after a visit, or booking a class online. Automated SMS has a powerful effect on your members' engagement; in turn increasing member retention. Set it to automatically contact members identified to be at risk of cancelling, or to those who have not been keeping up to date with their payments.
Customize Door Access in your Gym
One of the features that our clients rave about is the customization capabilities of our Access Control. You can control who can use which doors, at which time, based on a range of criteria of your choosing.
Access certain doors only during certain hours, for off-peak memberships or closing times.
Set doors accessible only by women for women's workout areas or changing rooms.
Based on membership type, for example allowing only members with a membership to the pools to enter the pool gates; or allowing access only 5 times for a a 5-visit concession card to your facility.
Access can be stalled based on account status – declining entry to those who are behind on their bills.
Deactivate memberships that are on hold, or upon entry to the gym, reinstating billing as usual.
Seamlessly check members into their booking when they enter your facility.
See What Our Customers Have To Say
"I carefully considered several companies before choosing GymMaster. GymMaster is by far the most comprehensive software I have been able to find. From billing all the way to the locks, it's all streamlined."
Zak Huffman
Warrior Fitness Facility
Ohio, USA
"The thing I love about GymMaster is the support staff. Always willing to help and nothing seems too much of a problem"
Marty Rees
Genetics Fitness Club
Australia
Previous
Next