All the club management tools you could ever need.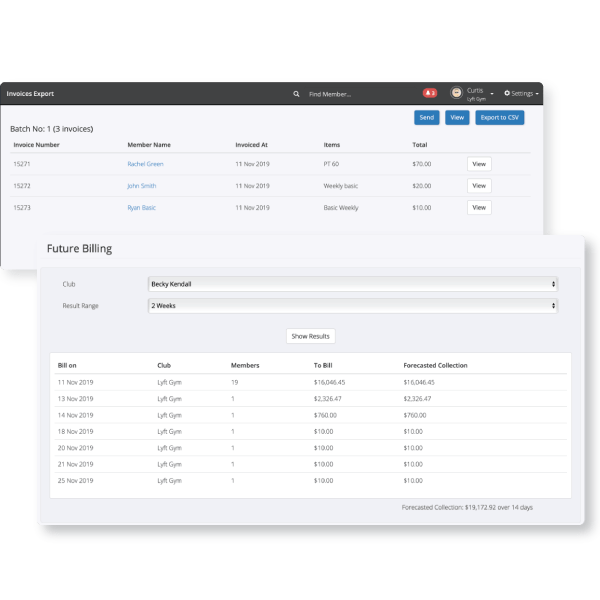 Run your gym from anywhere at any time with the power of cloud
Whether you need to manage memberships from the office, view club performance while on holiday, or even grant members access to your facility from home - GymMaster has you covered.
Everything is stored and backed up securely in the cloud, ensuring all your important business is available where and when you need it, without fail.
Help your business reach its full potential
With a digital business partner by your side.
Grow your membership base.
Increase club membership and build stronger relationship with built-in CRM and retention tools.
Improve your club experience.
Streamline bookings and sign-ups with your online member portal and purpose built gym member apps.
Boost class and booking attendance.
Create automated email, SMS*, and push notification reminders to keep member's commitments top-of-mind.
Join Thousands of Customers in 90+ Countries
Using GymMaster to Simplify Business
Every year, over 6 millions booking are scheduled through GymMaster for business all around the world.
"I love that you can add member measurements, and also that you can add a login to your website for your clients to book online - and it looks professional."
Melissa Percival, Peak for Life, New Zealand

"I've had my gym open for 4 months now. GymMaster worked with me non stop prior to opening my doors to ensure a great opening day. Even better, they are always available when I need anything. The support is great!"
Joe Laxton, Joe's Gym, Iowa USA

Take your club to the next level.
Get a personalised tour and learn why GymMaster is the best club management software for your business!