Quick setup
Have members using the app in seconds.

Customizable to branding
Get a custom skinned member app added to the App Store.

Easy to use
A simple and intuitive app for gym members to connect with your club.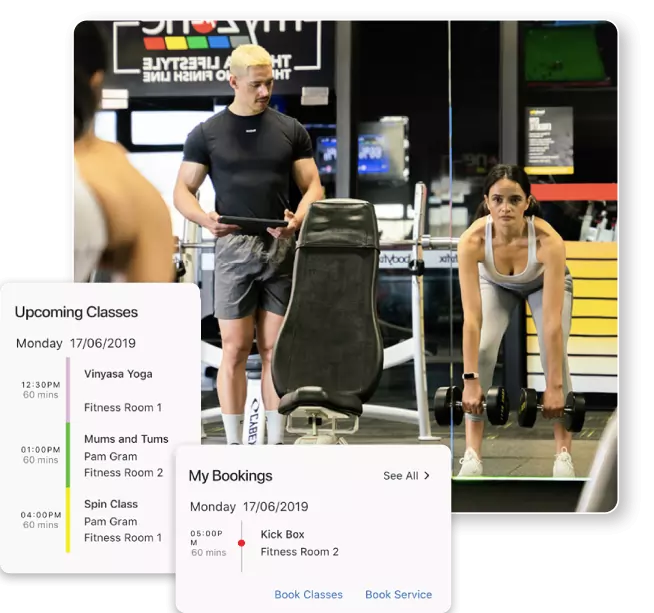 MOBILE GYM BOOKINGS SCHEDULE
Boost bookings with greater awareness and accessibility.
A gym booking app allowing members to easy find and reserve their spot in a class, on equipment or with a PT.

I find it so convenient! It's great to be able to have instant access to classes, records & data.
Binny61 - Gym Member |
Apple Reviews

MEMBER ENGAGEMENT & RETENTION
Encourage visitation and build strong connections with clients.
Display visitation habits, workout progress and assign awards based on results to provide positive feedback motivating clients to visit more often.
Not only increasing earnings per member but the average lifetime of membership at your club.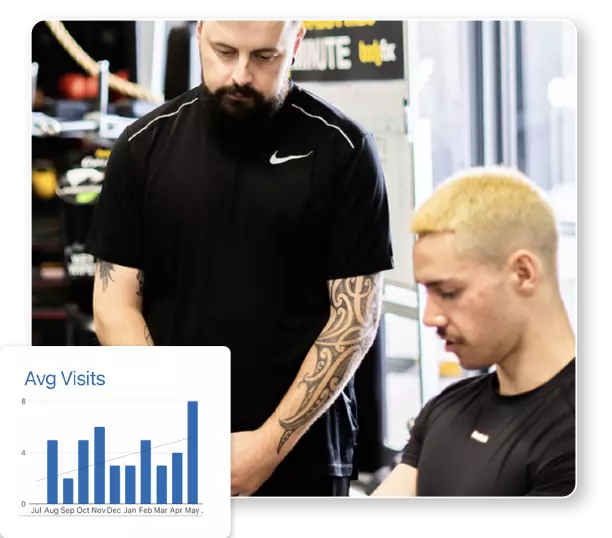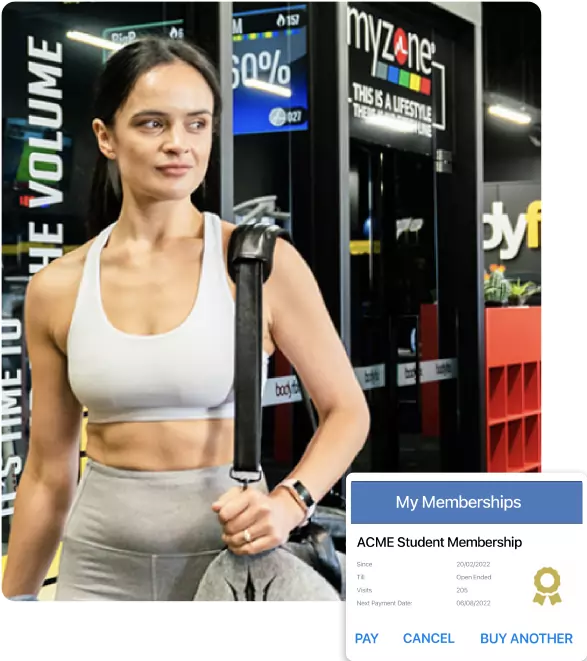 DIY MEMBERSHIP & PAYMENTS
Empower clients and cut admin tasks with self-service memberships
Reduce administrative workload and allow clients to manage their membership and payments in-app.

"Very user friendly. Easy to book appointments. Love that I can track my attendance with the calendar."
ErinE |

Google Play Review

WORKOUT PROGRAMMING AND LOGS
Have trainers create and assign workouts for members to log.
Give members a diary of workouts to complete in their next session, then have them log their progress for the trainer to see.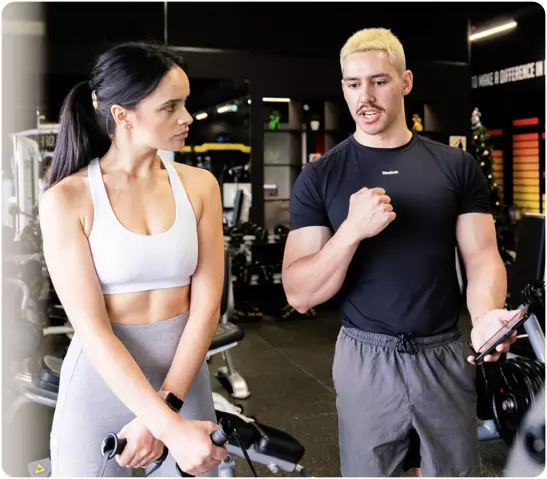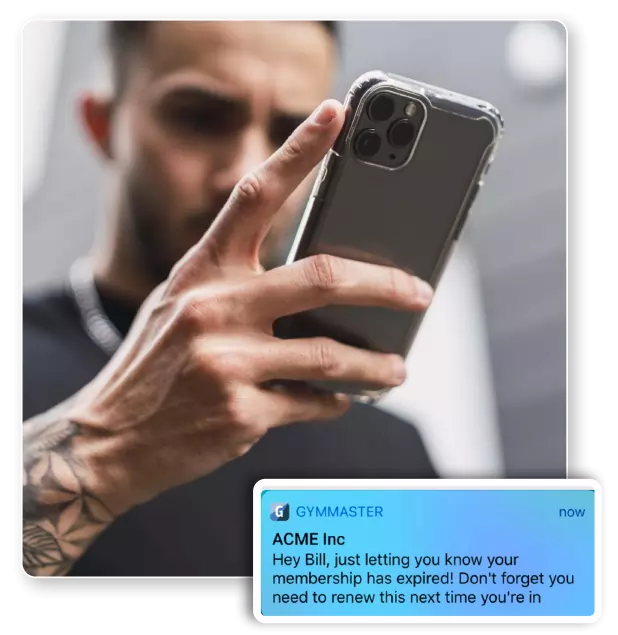 FREE MEMBER COMMUNICATIONS
Build relationships, reduce no-shows, and follow up on debtors.
Send free push notifications reminding members of upcoming classes or missed membership payments.
Publish announcements to all members with a community bulletin.

"Seriously easy to manage booking sessions and cancellations."
Isalas Z |

Google Play Review

BLUETOOTH DOOR ACCESS
A mobile key fob for members to access your club.
If you have a bluetooth enabled gym access system, members can use their app to open doors to the club.
No need to buy fobs, or give clients an easy back-up incase they forget their key.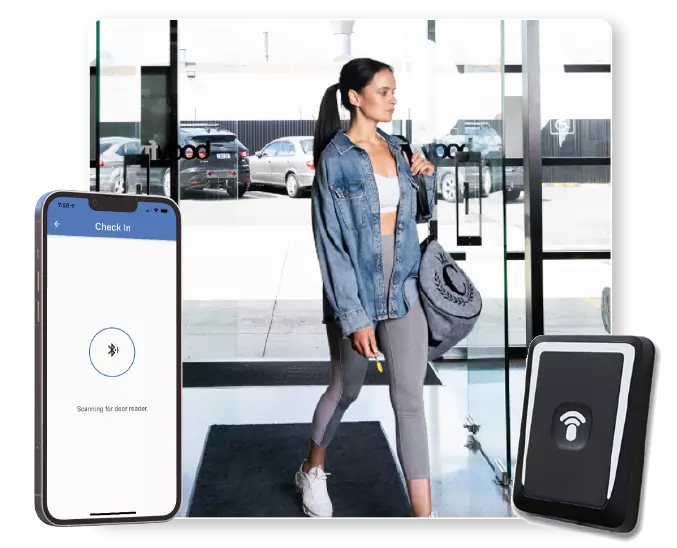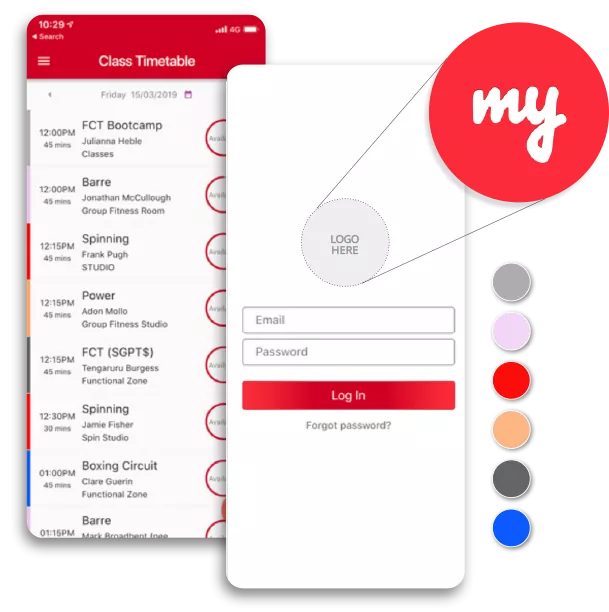 CUSTOM BRANDED MEMBER APPS
Stand out from the crowd with a branded club app.
Create a seamless experience for your members and further expand your brand with a club app customised to with your name, colours and logo.
Published on both the Apple and Android app stores.
See what our customers think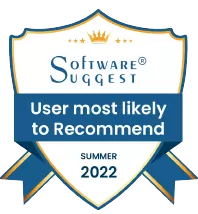 "Excellent App makes booking classes and seeing which classes are available so very easy and quick. Love it."
Jane Reid | Gym Owner


"Our members love being able to use their apps to monitor their memberships and buy products on their own after hours."
Angela W | Gym Owner
Frequently asked questions
Can members cancel bookings?
Yes, the app is an easy interface for members to cancel bookings. Less no-shows and wasted staff time.
Is there a cost for a custom app?
While the GymMaster app is an icluded feature of your subscription, the custom branded option is an add-on with additional fees.
How Customizable is the member app?
The deafult member app has high level of configurable options to tailor the experience to yourbusiness.
Such as customising whether clients can use bluetooth, what booking abilities they have or whether they can manage their memberships (and more).
How do I sign up to get a gym member app?
To begin using the app all you need to do is enable the feature in your GymMaster settings.
Note: Your club must operate on GymMaster to use the member app.