The latest software update from GymMaster brings a range of improvements to save you time and visualize where your business is standing, reinforcing our position as the most easy to use membership management software in the fitness industry.
We're making accounting more simple, reducing the amount of time it takes to set up new members and adding more colorful graphs to help you visualize your business.
Your dashboard now has more graphs of interest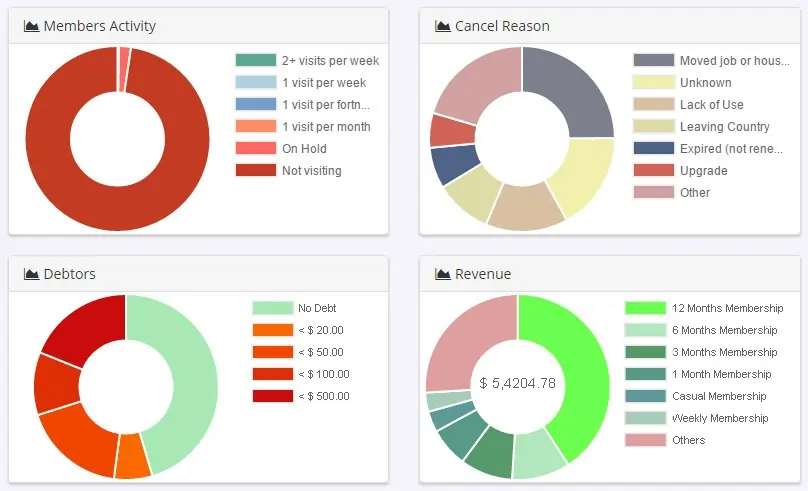 You'll notice that payments for a membership will now go through the point of sale interface, instead of through the member accounts screen.

When you go to the point of sale interface, there is now a button "$ Pay Owing". Once you have selected a member at the bottom right, you can choose to have them pay what they owe. Some or all of what is owing can be paid.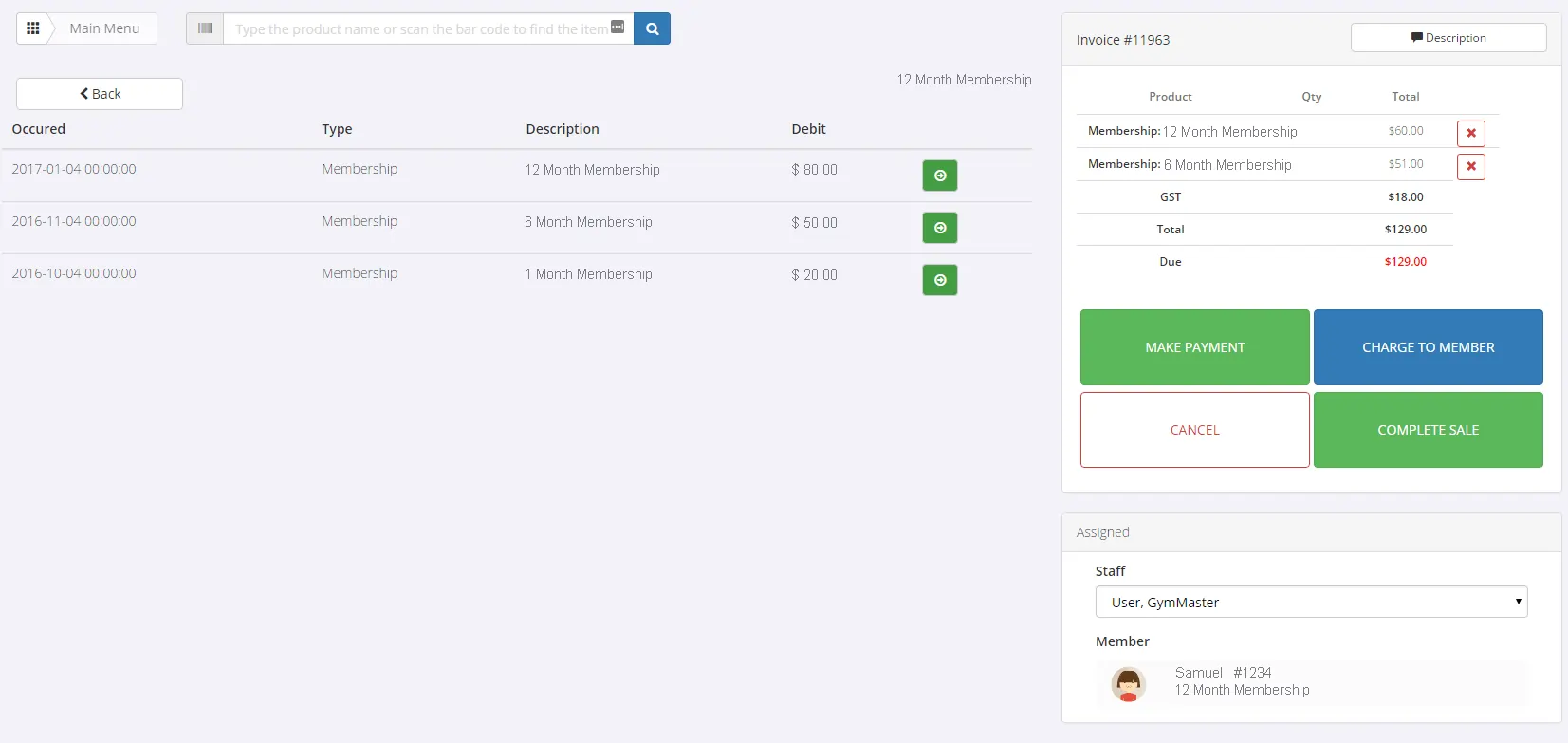 We've added a graph on the dashboard that will show you membership movement.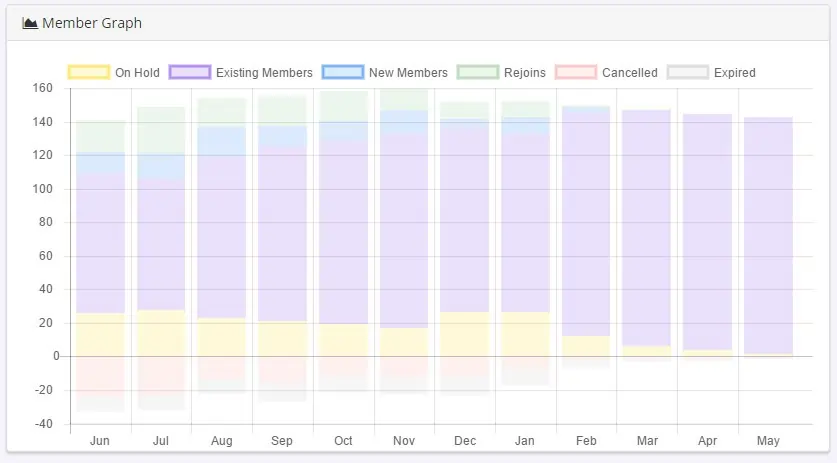 There's now a payment graph on the membership accounts screen.
You are now able to compare periods in the KPI reporting interface. This for example lets you see how your retention rate compares between this January and last January at a glance.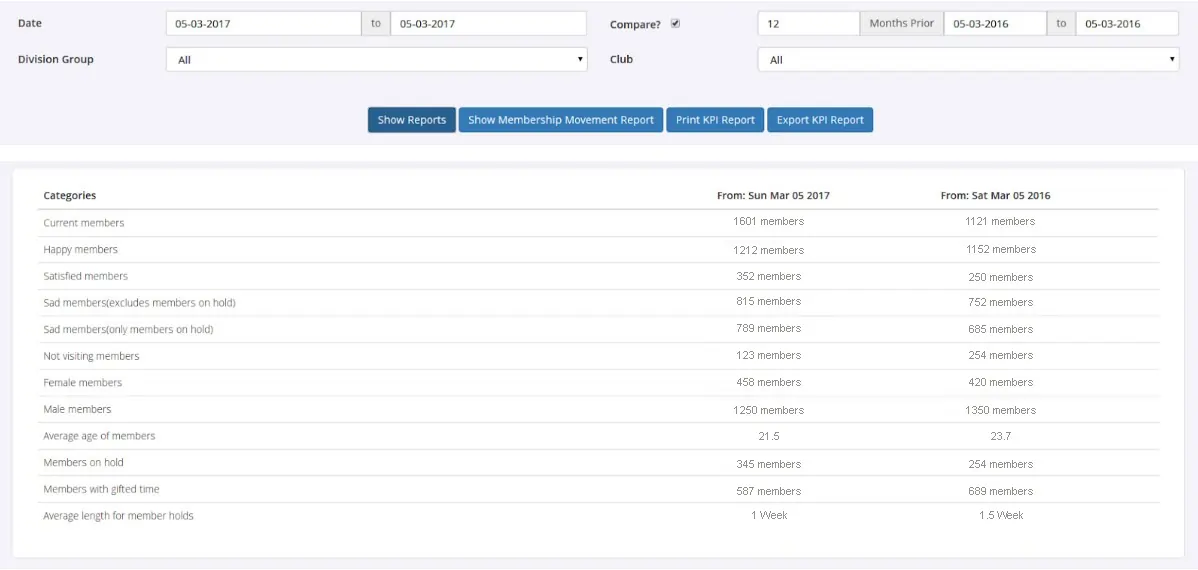 An expected billing forecast can now be scheduled from the Billing & Integration screen to be emailed to an appropriate staff member on a regular basis. This helps make your revenue stream more predictable.

Viewing your recent visitors is now more visual and informative. You will see more easily who has been denied access, and you will also see the photographs you have of the members that you have on file.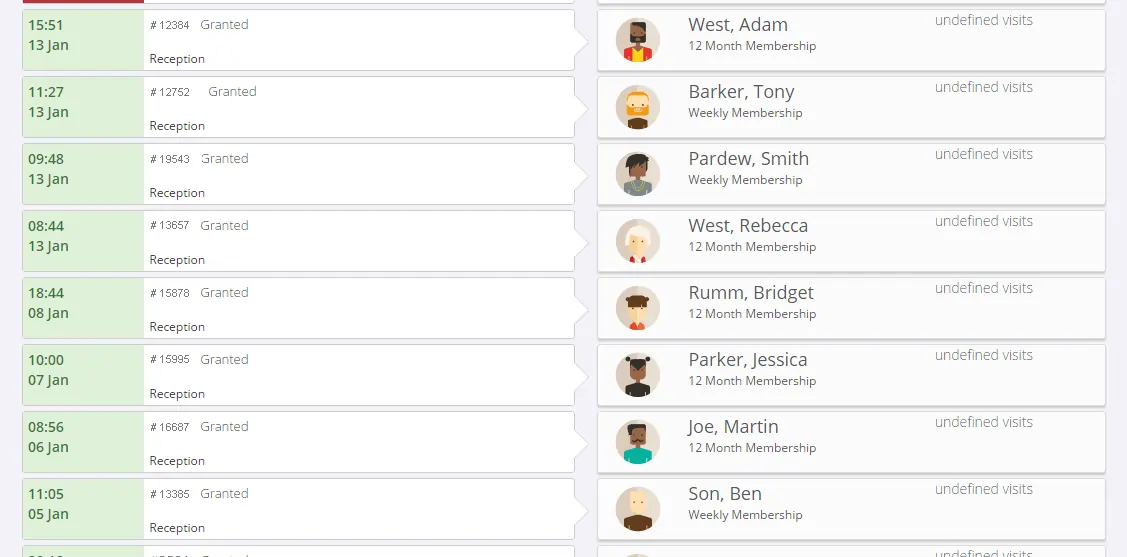 You can also select a time frame for viewing past visitors.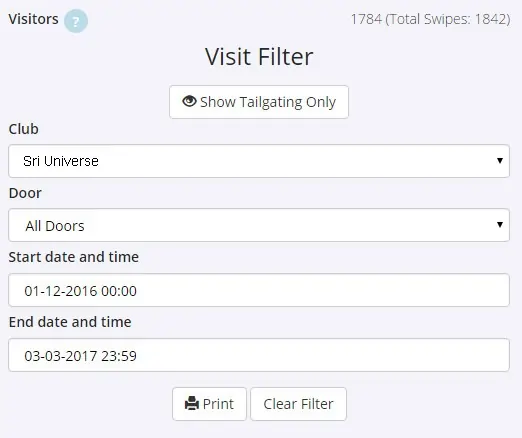 GymMaster's ongoing development is part of our commitment to being the most easy to use membership management solution available in the fitness industry. Our team is committed to your success, so please don't hesitate to contact our Support Team if you have any questions.