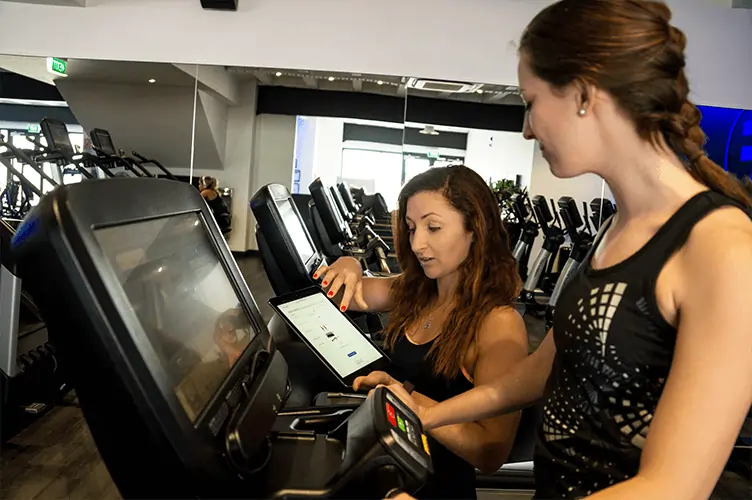 New gym members are some of the most vulnerable and high risk members any fitness club can have. Firstly, they usually don't know what they're doing, which can lead to damage to themselves or your equipment. They also have a drastically higher turnover rate in their first few months of subscribing to your gym, either because of the aforementioned risk of injury, the lack of results they see from being ineffective in their workout and also just their inability to get into a strong workout routine.
Recently, I had a discussion with a handful of new gym members who have only recently begun their journey into the realm of fitness to see what they thought of the idea of using personal trainers. I asked these people why they haven't been using a personal trainer, what their ideal experience with one would be and what it would take to get them to book a personal training session. This article draws on my findings from these informal interviews to help give your business ideas and easy insight into how you can be encouraging your new gym members into using personal trainers. Remember, results from the interviews I conducted may be different to those you might receive from your own member base–for a more accurate and useful representation of your clients, we recommend having conversations with your own members.
Beginner's perspectives of personal trainers–hurdles to overcome.
I asked a few individuals who recently begun working out why they hadn't bothered booking any personal trainer sessions despite never interacting with a gym in their life. I received a great mix of responses, but a few key themes identified themselves across the feedback which help us understand why they aren't using personal trainers.
Cost
Price sensitivity is an influential factor when it comes to booking personal trainers. Personal trainers are perceived as expensive to new gym members. Since they are so early in their fitness journey, some members fail to see the value in paying for advice that will benefit in the long-term when they aren't yet sure if working out is for them or not.
Awkwardness
The people I talked to felt embarrassed that they had no idea what they were doing at the gym and felt as though they might be judged by the trainer or other gym members for their lack of skill. They believed that a personal training session might bring attention to this and didn't want to be embarrassed in front of strangers, particularly in a new and unfamiliar environment such as the gym.
Obligations
Similar to the cost, the people interviewed also felt like there may be an expectation from the personal trainer that they might continue working out with them long term - which could potentially be a large monetary obligation. These expectations appear to have been set through the media these individuals follow, for example, they regularly watch influencers online train with a fitness coach. This obviously is not always the case in reality, but an interesting observation of their expectations all the same.
Usefulness
Many of those I talked to thought that they were competent enough to learn their own way around the gym without the help of a trainer. They believed that they can get everything they need from the internet through online guides, influencers and YouTube videos to achieve the fitness results they desire.
Motivation
A few indicated that they either hadn't been presented the opportunity to undertake a personal trainer session, or they didn't feel enough of a need to go out of their way to book in with one themselves.
Now, if you are a fitness facility with personal trainers (or a personal trainer yourself), it's in your best interest to address the above issues to increase personal training bookings and ultimately improve the likelihood that the member will get the most out of their membership at your club. Click here to view our next article explaining how to overcome these issues so you can get more PT bookings.