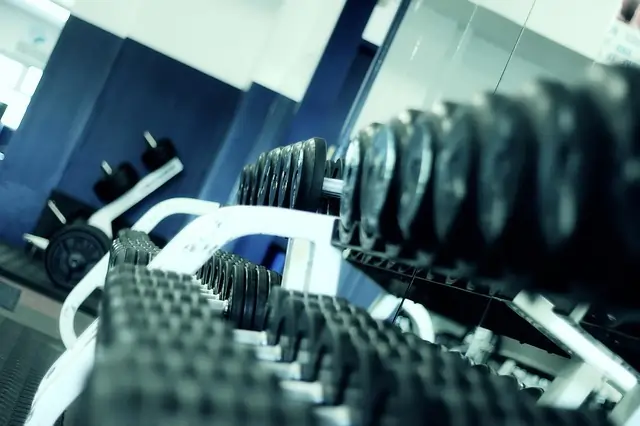 Are you considering quitting your job and opening your own gym? Whether you are starting a gym from scratch or looking at buying into one of the most established and reputable gym franchises, this list of essential gym business tools will help make your life easier in getting into the fitness industry and help keep your gym startup costs at a minimum.
Essential tools for opening your own gym business
Before we get started, it's important to note that some of the tools in this list may have a bit of a learning curve that could require a bit of time investment to be used effectively for your business. If you find yourself confused or stuck, YouTube will have videos explaining all of the tools in this list, or you can use freelancing sites such as Fiverr or UpWork to get someone to do the work for you (at a fee).
Market Research Tools
Having a thorough understanding of the environment in which your gym will be operating is crucial to the success of your new gym business.
Location planning is an important part of starting a new gym. You need to make sure your businesses potential audience isn't going to be quickly cannibalized by a bunch of competitors already existing in the area, similarly, you don't want to place it in the middle of nowhere where there aren't enough potential new gym members to keep your club afloat - the best tool for this is Google Maps and your local census, simply take some time to mark out competitor clubs and find the right spot to grow.
Primary research tools are important to establish what the target audience values in a good gym. To do so, you might like to create a google form, which is a free platform by google that can be used to host surveys and quickly display the results in easy to use graphs and tables. These can be shared on social media pages or on community noticeboards to get people to fill them out. If you don't have a large enough audience to send the forms to you can always pay for services such as Amazon's Mechanical Turk, this platform lets you reach a larger audience with your surveys, however, it does come at an additional cost and may not provide information accurate to your potential members at your specific location.
It is also important to be aware of and understand the latest fitness industry trends. This helps you plan your business to tap into areas of growth to quickly secure its competitive position in your local fitness scene. Use resources such as Statista or the GymMaster blog to keep up with these latest trends. To see a list of the top fitness trends of 2019, check out our post here.
Branding your New Gym
Now that you have established what type of gym you will be creating, the next step to opening your own gym is establishing how it will be positioned in the market. Once you have done that, you can start looking at branding your gym (if you are leaning towards buying into one of the existing gym franchises, you can probably skip this step).
Struggling to come up with a name? Use a randomiser tool, like namelix.com to help you create one.
If you don't feel like shelling out hundreds (or even thousands) for a graphic designer, you can create your own logo and branding for posters or ads using tools such as Canva (easy to use & free) or Adobe Illustrator (more professional).
Setting up a New Gym Website
When opening your own gym (or any business in the 21st century), you are going to want to establish an online presence. To do this you will need to buy a domain name for your club - If you are using a site builder platform such as Squarespace, you can often do this within the platform itself, otherwise, good options for this include Hover and GoDaddy.
A few of the most popular website building platforms used by new gym owners include Wix, SquareSpace, Weebly and WordPress. These each have their own pros and cons - the best option is to research each of them individually and find the best solution for you. Click here to see how easily these systems can be integrated with your gym software.
Once your gym website is running you're going to need to start pushing traffic to your site. Initially, you might want to run paid ads to get a stream of users visiting the site - gyms often use Google AdWords or social media platforms such as Facebook and Instagram to achieve this. If you want to save time when posting on social media, look at using tools such as Hootsuite to save time by automatically posting & scheduling these for you. In the long term, a good option is to also start improving your businesses SEO yourself. Use Google Keyword Planner Tool and/or SEMRush to see what keywords your competitors are ranking for and start writing your website's content and blog to be more competitive on these terms!
To monitor the performance of your gym's website and your online marketing's effectiveness, look at implementing google analytics or the Facebook Pixel into the platform. This will allow you to see what's working for your business and adjust your ad spend and marketing efforts accordingly.
Running your Gym
Now that you have all of the foundations in place, you will need to have a system in place to not only manage your gym memberships, access control, billing and payments, waivers, point of sale and a number of other important components to a gym. GymMaster is the all in one system which can bring each of these into an easy-to-use all in one cloud-based platform so you can run your club from anywhere. To learn more about the gym software platform, book a free demo today.
For more helpful resources on the topic of building your first gym, be sure to check out our starting a gym resource hub by clicking here.