Clear, consistent branding is key to creating a strong image for your gym business by ensuring that your customers understand who you are and what you stand for. Failure to do so can leave people confused about how to perceive your club and result in a lower number of members signing up for your gym.
Branding is more than just having a logo above your door and at the top of your website. Creating a strong and cohesive brand means taking into consideration all potential touchpoints which a member may have with your business, then ensuring that each of these reflects upon your club in a way that represents how you want members and the public to perceive you.
Many clubs rely on a gym software system to help run their business and take care of the vast amount of administrative work that goes on behind the scenes when running a gym. Due to this integral nature of these systems and how they are responsible for so many aspects of managing a gym effectively, many clubs become accustomed to working around their systems' flaws. A common flaw being the constraints they place on the club's ability to put their brand first. 
This article is designed to help you choose the best gym software provider and look for features that will help put your brand first in all the critical touchpoints these systems control. Here's how to ensure your club's branding isn't taking a back-seat to accommodate your club management system.
Four Ways a Good Gym Software Provider Can Help Your Branding
Customizable Email Templates.
Securing a favorable perception of your business from customers requires gym emails to be tailored to the member receiving them, as well as ensuring they are written in a tone-of-voice that best represents you, and your brand. Email marketing templates are offered by the best club management providers, allowing you to efficiently send targeted emails to your members through the use of insert fields which input information from a member's profile to personalize the message. You should be able to edit these templates to suit your brand. Not only should all visual aspects be editable, such as colour, fonts, and text size–but all content should be able to be edited to suit your brand's identity and tone of voice.
Finding a provider that allows you to create a custom club template for your email footer can also assist with creating cohesively branded emails. Finding one which allows the use and customization of logos, font color, background color, social media links, and other elements not only helps them recognize who these emails are coming from but also brings a sense of professionalism to your messages.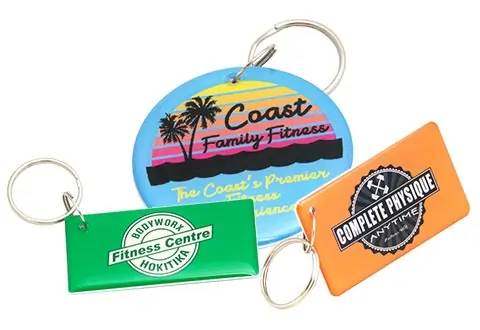 Printed Access Control Key Tags.
If a 24/7 access control system is used to manage door access at your club, this next one is for you. For security reasons, providers often provide key tags at a certain frequency to ensure only members at your club can enter - these tags are usually plain, or if you're lucky they might offer you an assortment of key fob colors to choose from. While having colors that match your brand are a step in the right direction, this is a missed opportunity to let your members do the advertising for you and get your name in front of more potential members.
Custom printed key tags can be covered in your logo, colors and sometimes depending on the size they can display other information such as opening hours, website links and more. A good gym software provider offers not only custom printing, but the ability to choose your desired shape, color and even material/texture for your key tags. As these are the only main piece of physical evidence given to and regularly used by your members, it is important to ensure you are getting exactly what you are looking for - and should be the LAST area to cut costs on.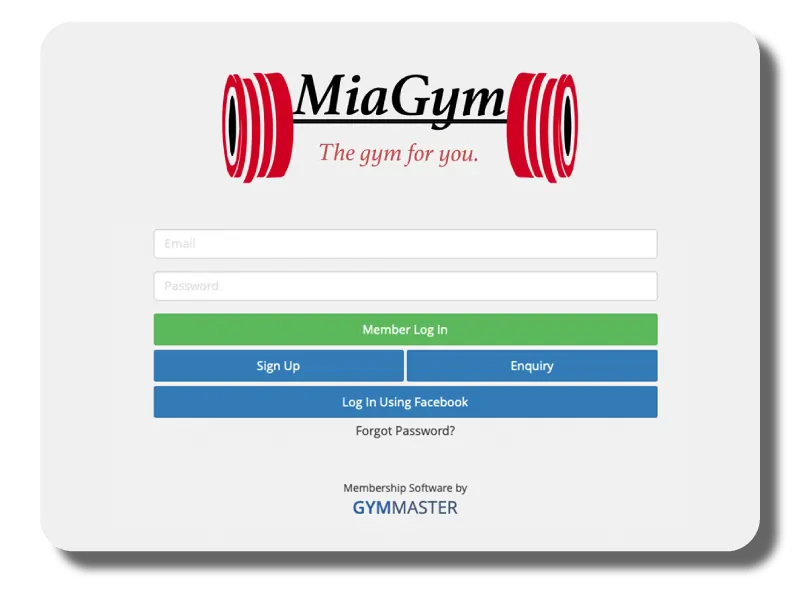 Branded & Integrated Web Portal.
For many new members, their first real touchpoint with your brand will be that of your website, as they will use this to help evaluate whether or not they want to sign up with you. If they decide they like what they see, they might even sign up as a member on-the-spot from your club management system's gym member portal. When it comes to improving conversions and creating a consistent club experience for your members, integrating your website with this web portal is crucial - and the more seamless this integration is, the better it will be for conversion rates. This highlights the importance of finding a gym system that offers a customizable integrated web portal.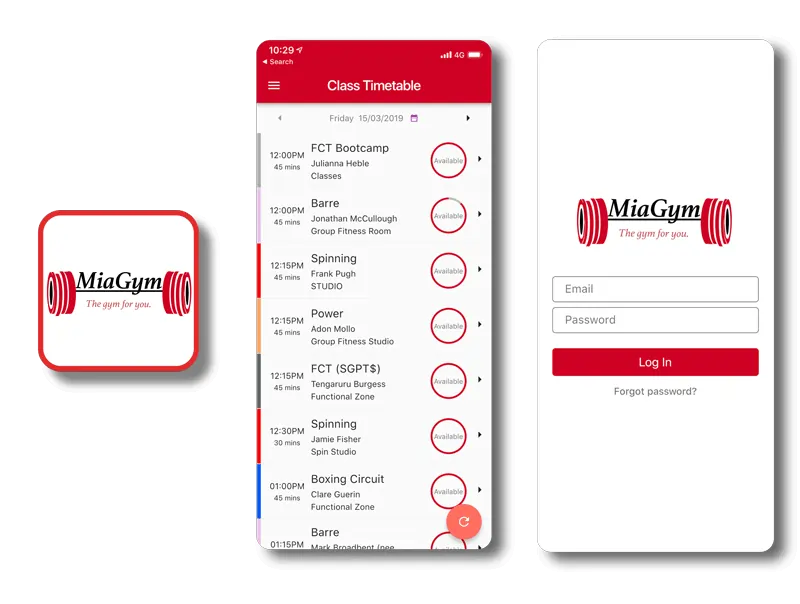 A Custom Branded Gym Member App.
A club app for members is a powerful tool that not only helps keep your brand top-of-mind but also brings them closer to your business through facilitating engagement and visitation with your gym. Most club management providers offer a generic app for their clients, which their members log in to. This is a good way to achieve the aforementioned benefits without the high costs associated with getting your own app developed on the app stores, however, if you really want to take your branding to the next level - consider a provider offering custom branded apps. A custom branded app is usually a reskinned version of their generic app which has the club's branding and colors which is then listed on the Google Play Store and Apple App Stores under the name of your business.