Swap your gym software stack
to a single system
A better experience for you, members, and your wallet.


"GymMaster worked with me non stop prior to opening my doors to ensure a great opening day. Even better, they are always available when I need anything. The support is great!"
Joe Laxton, Joe's Gym, Iowa USA

Google Review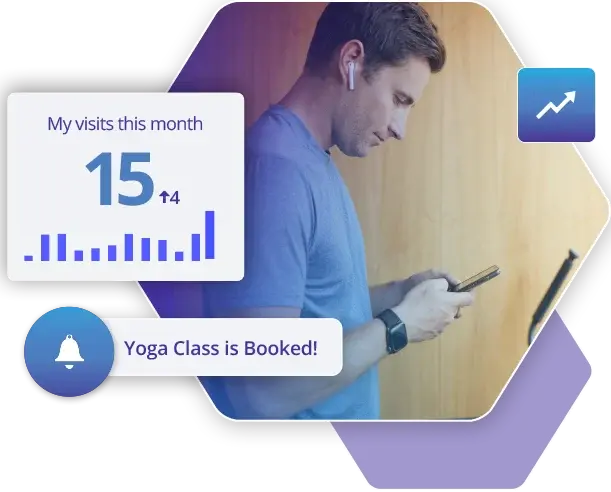 Engaging experiences boost per-member earnings
Elevate earnings with single tap bookings and timely reminders to cut no-shows and boost attendance.
Leverage marketing tools to upsell to premium memberships and promote products solve via point of sale or website.
The app's habit building rewards, social sharing and refer a friend systems transforms members into magnets to attract their friends.
Save so much time & money, friends may think you sold the gym!
Save days of staff time weekly by empowering members and streamlining gym admin.
Think of the app and portal as your digital receptionist, where clients can conveniently manage themselves without admin.
24/7 gym door access control system + tailgating detection unchains staff from the front desk and removes the barrier between you and growing your gym.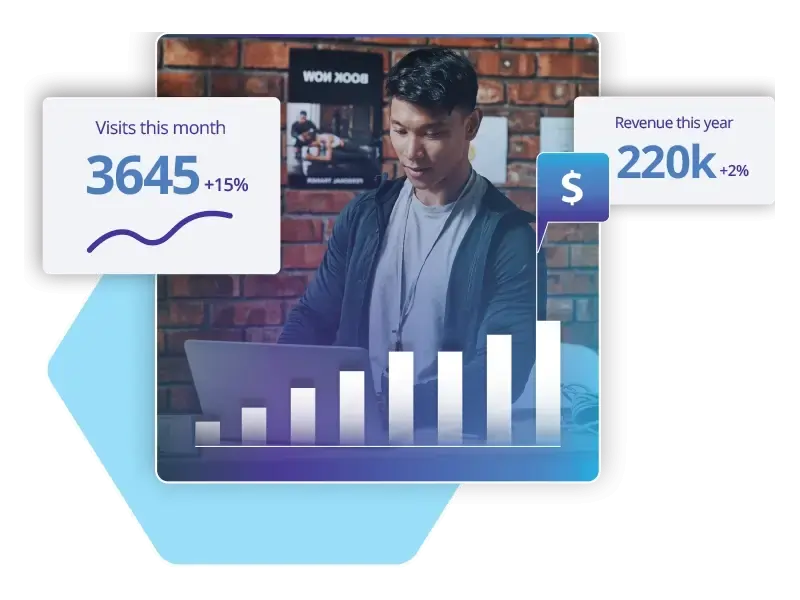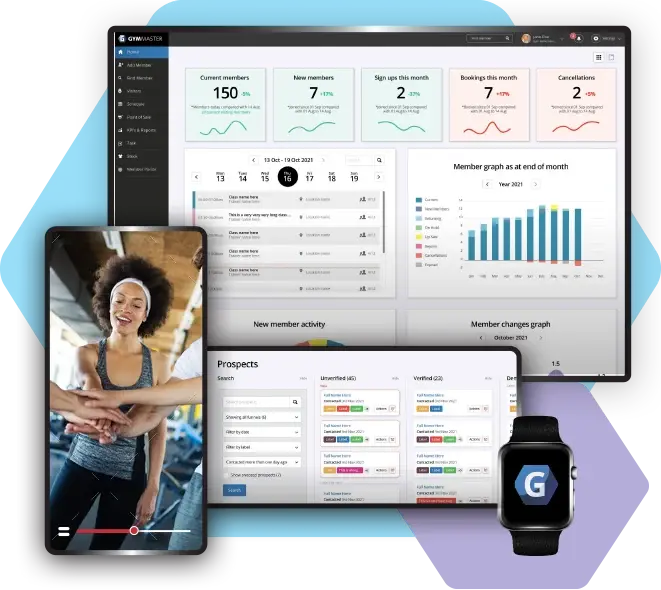 Be blown away in 60 days or your money back
We're confident in our product and service, with zero risk sign ups you can be assured you're making the best choice.
Month-to-month subscriptions, no lock-in contracts or hidden fees and a personal guarantee that if you're not smiling and want to cancel within 60 days we'll give your money back.
Real gym owners
using GymMaster daily

"I really appreciate the professionalism of GymMaster. It is obvious that you guys have been in the business for a long time and know what you are talking about. I also really like how quickly the hardware was shipped to us in Canada. It was shipped on Tuesday and on Friday morning we received it."
Magali Dantier | Fitness Expert | BC, Canada

"Our favorite thing is how easy it is to communicate with the GymMaster staff and how quickly problems are resolved!"
Taylor Johnson | Man O' War CrossFit | Kentucky, USA

"GymMaster is by far the most comprehensive software I have been able to find. From billing all the way to the locks, it's all streamlined. Also, customer support is second to none. I have never called in a tight spot and not had immediate help."
Zak Huffman | Warrior Fitness Facility | Ohio, USA

"Where do I start? The support from the staff is fantastic whenever an issue arises. The system and software is so easy to use and it makes sign ups and managing members a breeze. Finally the pricing structure is far fairer than competitors. So glad I went with GymMaster."
Matthew Sprigg | Flex Fitness Club | Australia

"GymMaster has been the most user friendly software I have ever used! The layout and style is attractive, the customer support outstanding and I have never had any issue with the hardware. Would highly recommend GymMaster to anyone looking to upgrade!"
Rachel Scott | Four Peak Fitness | Geraldine, New Zealand

"We have been in business for 10 years now and with your gym software system we just installed in November we will be able to compete with the bigger franchises that are all open 24/7. Plus we can reduce the cost of staffing as that is one of our huge costs as the facility had to have a attendant at all hours."
Jordan | Sets Fitness | Saskatchewan, Canada
Best Customer
Support


Best Value
for Money


Top Gym
Software


Best Ease
of Use


Best Functionality
& Features


Gym Management Software FAQs
You can get full access to all the software features of GymMaster from just US$89/mo
Designed for health clubs and fitness gyms of all shapes and sizes, GymMaster is the most flexible and customizable gym software so you can run your club how you see fit.
Getting started with GymMaster is easy, simply click "Get Started", get your hands on a free no-card tour and trial account of the gym software. If you decide to go ahead, we'll get you hooked up and running with your dedicated account manager who will walk you through the whole process.
We want you to be sure you're making the right decision for your business and members. We're so confident you'll like GymMaster, we offer 60 days money back, and month-to-month subscriptions, so there's no risk and you're not locked in at all if you're not completely blown away.
Most likely! We've got several thousand clients across 90+ countries operating on GymMaster. We've got case studies and gym contacts who are happy to give you the run-down on their experience, so if you're interested just let us know during your tour.