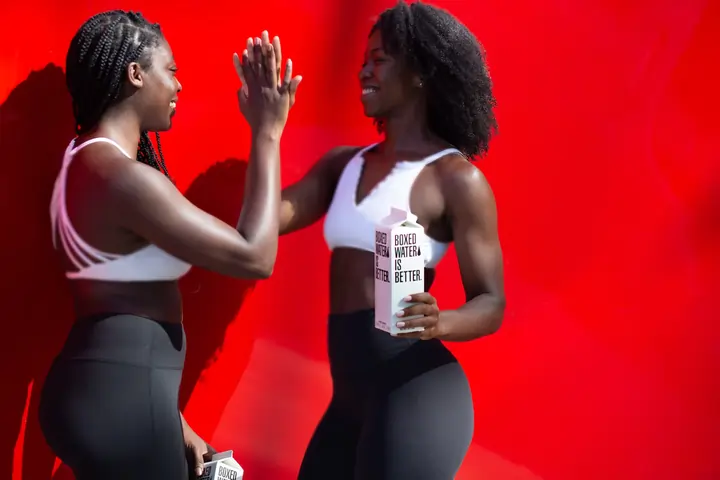 The quality of our relationships defines the quality of our lives. Although it might not seem like it, the staff-member relationships at your gym can actually play a significant role in not only the success of your members but also your success as the facility's owner.
Camaraderie changes a gym from being just four walls and exercise equipment to something that can have life-changing effects on the people within it.
Feeling connected and supported by the people around you is what keeps you coming back time and time again.
At the end of the day, this is what will help people reach their fitness goals and will also contribute to natural gym member retention.
In this article, we will outline some of the reasons why encouraging strong member-staff relationships can benefit your business and the people supporting it.
The Importance of Encouraging Gym Staff to Build Relationships with Members
1. Keep Your Members Coming Back
When your gym staff takes the time to build rapport with your members—which is defined as a friendly and harmonious relationship—instead of just treating your members like cogs in a wheel, they nurture a greater sense of trust and closeness.
This increase in intimacy can lead to improved loyalty of your members, meaning that your members will often choose to continue coming back to your facility, even when presented with a better offer elsewhere, since you can't put a price on community.
Gym member retention is one of the biggest challenges faced by gym owners. Up to 50% of new members cancel their membership within 90 days of signing up, making it hard for gym owners to keep revenue consistent over time.
By encouraging your staff to build better relationships with your members, you can not only improve their experience at your facility but also create members for life.
2. Get Them Using More of Your Amenities
Let's face it, the gym can be an intimidating place, especially for new members. The thought of going to classes or signing up for a session with a personal trainer can be scary for some people, and often, those are the very people that would benefit most from more direction.
Breaking down the walls of some of your more timid members can give them the confidence they need to sign up for a class or book a session with a trainer.
Doubling back to the fact that rapport increases trust, having closeness with your members might make them feel more comfortable to finally take the leap and book that session, trusting your staff to take good care of them.
It's also significantly easier to sell when you understand the specific pain points of your customers and can approach them more as a friend trying to help them and less as a salesperson trying to get them to buy.
Getting to know your members better is a win-win for everyone.
Not only can you vastly improve their gym experience, getting them set up with the knowledge they need to make a real difference in their experience at the gym, but you also open up more opportunities to keep your gym staff busy and revenue high.
3. Increase Your Per-Member Revenue
Members who feel comfortable at your gym or who have formed close relationships with your staff are much more likely to stick around before and after their session to make use of things like the sauna, tanning beds, or coffee bar, alone or with other members.
Getting your members to use more of your amenities is one of the easiest ways for you to improve your revenue and will provide significantly better returns in comparison to just focusing on your marketing strategies to attract new members.
Suddenly, a member who has been purchasing a $30 monthly membership also stays for a $10 sauna session after their workouts and buys a $5 cup of coffee or smoothie.
It might not seem like a lot, but these small increases can turn a $30-a-month member into a $100-a-month one, fast, without you having to lift a finger.
4. Help Members Achieve Their Fitness Goals
Although we touched on this earlier in the article, this benefit of building close staff-member relationships can have surprising effects and actually make a big difference in the lives of some of your members.
We live in a time when loneliness is rampant, and not everyone is lucky enough to have close friends to spend time with. Although small interactions with staff at the gym might seem insignificant, a friendly smile and light chit-chat can actually be the social boost some people need.
It's also easier to, on days when you don't feel like going to the gym, actually show up when you know that you have friends waiting for you there.
Between increasing social interaction and improving accountability, encouraging your gym staff to get to know your members on a more personal level can make a lasting impact on the results of your clients.
And this should, at the end of the day, be the main priority of any gym owner.
5. Get People Talking About Your Business
Word of mouth remains one of the most effective forms of marketing.
Up to 83% of consumers turn to their friends for recommendations when they're considering purchasing a product or service, and as many as 92% of people trust word-of-mouth marketing more than any other form of marketing.
This means that if you want to attract new members, the best way for you to do so is by creating an experience that inspires people to tell their friends and family, and hopefully entice them to get on board.
One of the ways that you do this is by providing the tools people need to create noticeable results, above-average customer service, and extra touches—like welcoming staff—that they can't find elsewhere.
6. Build a Community You Can Depend On
Gyms are unique, and they offer an experience that is very different from a lot of other businesses. This is because it is a place of major transformation and somewhere where people go to challenge themselves in making major lifestyle changes.
When people show up to group classes or step into the weight room, they aren't coming to indulge in retail therapy or enjoy a delicious meal. Instead, they have challenged themselves to do something difficult and show up for something fully aware of the fact that it won't be comfortable.
On those days, having a friendly face, a friend you can confide in, and people that are supportive of you on this transformational journey can make a big difference.
Community in a gym can hit differently, simply because everyone is there out of dedication to being a healthier and happier version of themselves.
By promoting camaraderie between your members and staff on the floor of your gym, you can help to contribute to building a community of people that show up for each other in and out of your facility.
Bottom Line
Whether you want to increase gym member retention, your gym's revenue, get members talking about your business, or create an overall friendlier atmosphere in your facility, encouraging stronger staff-member relationships can help.
If you and your staff struggle with having extra time to dedicate to forming these deeper relationships, using gym management software to streamline your day-to-day activities can help.
Click here for more information about a software solution that has been used by thousandsof gym owners in over 70 countries worldwide.