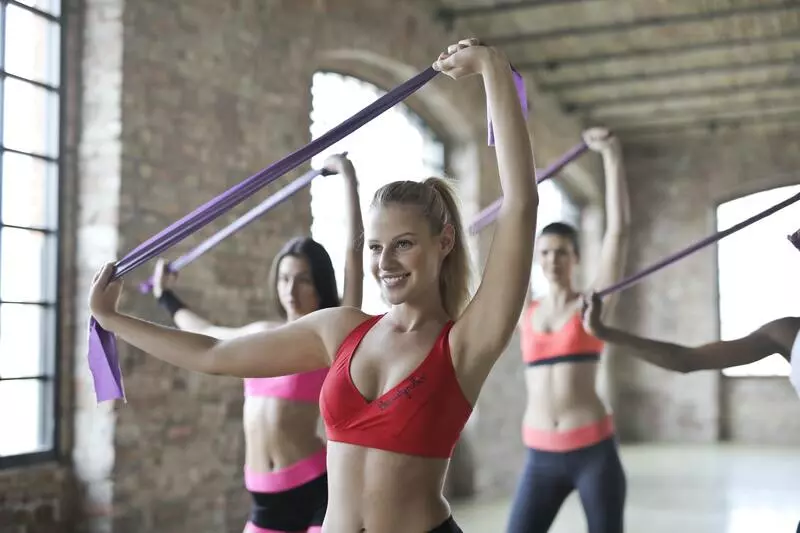 One effective way to boost your reach and get the attention of prospective members is through gym reviews. But you may be wondering, "how can reviews help my gym?" Without further ado, let's discuss why.
Nowadays, people rely highly on customer reviews in their consumption of goods and services. In fact, a market study found that displaying reviews can increase your business' conversion rate by 270%. Moreover, it was found that 92% of customers look for reviews online before making a purchase.
Receiving and posting your members' reviews is not only an effective way of building your reputation but will also cost you absolutely nothing. Thus, there's really no reason why you shouldn't be putting up feedback online. To prove this further, here are different reasons why it's important to get reviews.
Six ways reviews help gym growth
Serves as a social proof
Social proof is a psychological and social concept wherein customers are easily persuaded into trying a product or a service out due to positive reviews. This concept goes way back decades ago, but with the rise of social media, the value of social proof in any business has increased exponentially.
A gym business with substantial social proof is deemed to be trustworthy. So if you have positive reviews on various online platforms, you are more likely to convert prospects into clients.
Increases your gym's exposure
The more reviews you have online, the higher the chance of exposure to potential customers. Once feedback catches their attention, they are more likely to stay on your web page to check out your services. This boost in exposure can pave the way for more clients to avail of your offers.
Additionally, the more feedback is displayed on your online portals, the higher your site can show up in search engines. In turn, more people will recognize your fitness center. If you want to learn more about how exactly this works, check out the next section.
Provides SEO benefits
Search engine optimization (SEO) is the process of increasing your visibility on search pages. The higher your website shows up in a list, the more people will be able to see it. This is where customer reviews come into play. Members who leave feedback usually, and unknowingly, type in SEO keywords that are vital to boosting your website's rank.
Throughout the years, Google's SEO rules have evolved dramatically. Nowadays, reviews can be seen straight from the search engine results page, which makes your listing more prominent and attention grabbing than the others. As a result, this increases the number of people clicking on your listing over the competing ones, elevating the amount of traffic your website receives.
Makes it easier for you to sell
Customer reviews work just like word-of-mouth marketing—the more positive things people have to say about your gym, the more trustworthy it will seem to potential clients. People will naturally find it less risky to go ahead and sign-up for membership by seeing your clients express their satisfaction with your services, essentially boosting your gym's conversion rates.
Puts your club in a better competitive position
It's human nature to gravitate towards gyms with more reviews. Reviews do not only give prospects an impression that your gym provides top-notch services but they also make your club look more popular than its competitors.
In today's highly competitive fitness market, putting measures and substantial efforts to collect positive reviews plays a vital role in winning clients over. Thus, displaying gym reviews should not be overlooked if you're aiming for gym growth.
Encourages you to evaluate your staff and services
Having high-performing staff will provide your customers with a delightful experience in your club. If they're satisfied with your service, it will be easier for them to put in a good word for you.
So in the process of ensuring that you get affirmative feedback, you will naturally be encouraged to evaluate your staff and services, especially when you get the occasional negative reviews. This is not a reason to be disheartened, rather, take this as an opportunity to improve your club and grow your gym further.
Conclusion
With all the reasons discussed above, it's now clear why prompting for reviews is a highly important task. However, it can be time-consuming and is easy to set aside if everyone in your team is busy.
The good news is a member management system with the right communication tools can help automate the whole process. The software can automatically prompt members and collect reviews for you so you and your staff can channel your energy into other gym-growing efforts.
Sources:
https://www.linkedin.com/business/marketing/blog/trends-tips/the-power-of-online-reviews-to-boost-sales https://www.gmrwebteam.com/blog/how-online-reviews-influence-your-customers