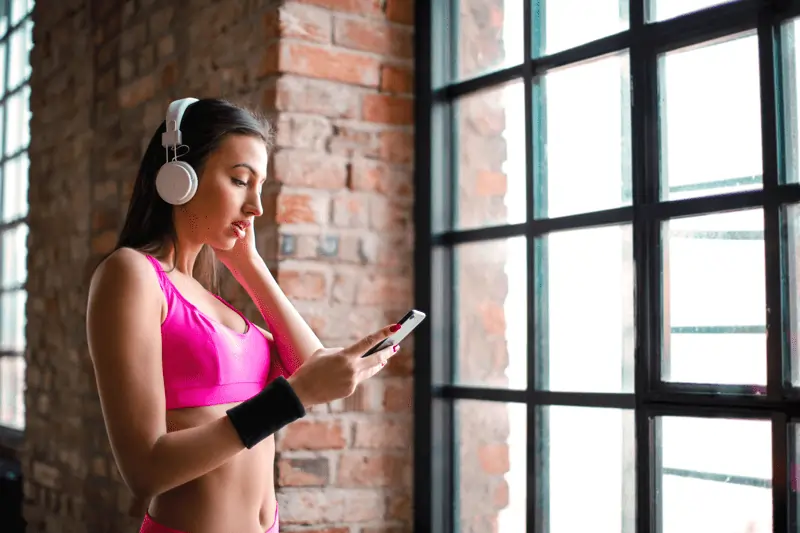 Fitness classes can continue to be run through the use of a streaming service. Prior to the outbreak, streaming services were already very popular amongst the gaming and social media influencer communities. However, as regions around the world are being put into lock-down to help slow the spread of the virus, streaming services are being adopted into the daily operations of many other sectors to keep people connected–such as education providers. Your gym can also adopt these services into your operations during the pandemic to continue providing fitness classes for your members to follow along at home.
Instructors can be live-streamed directly to your member's computers, tv, phone or tablet. All that is required to do this is a web-capable phone or camera which can be linked to your preferred streaming app.
Usually, when streaming, the class attendees will be able to see the video of you, but you can't see video from them. Some platforms allow for a two-way video between participants and instructors, however, these usually will have much lower restrictions on numbers. Many streaming services are either entirely free or if they do operate on a subscription basis, they usually have an allowance for a certain amount of members who can watch–take this into consideration when choosing your streaming app.
When considering a streaming app, there are a number of options you may choose between. If you don't mind others outside of your club being able to join in and view the workouts you might like to choose Facebook, Twitch Instagram or YouTube's streaming services. The benefit of this is that it also allows your brand to reach additional people who may not usually be exposed through the social aspect of these services sharing with the viewer's friends if they react or comment on your stream.
If you would prefer a more exclusive option, only allowing paying members to join the stream and take part in the class can be achieved through services such as Zoom, Discord or other similar platforms. These allow you to give a link to only the members who are allowed to attend the class.
Before the class: 
Improve member awareness by sending out a timetable of classes being run for the week, use your gym software to send this as a bulk email to all members, or only those who usually attend classes.
If you are only allowing members to participate who have booked into the class, you can update your booking confirmation email templates to include the link to the live stream which will be used at the time of the class. If you are allowing everyone, you can share a link or post on your social media ahead of time - in this case, you may also need to change your classes' seat limit.
At the beginning of class: 
Send a bulk email, SMS or in-app push notifications from the gym members app to members who have marked themselves as attending through your timetable. Also including the access link in this, or directions of where they can go to watch the video will be beneficial. Remember, attendees won't have the same equipment as they usually would in the class, so it can be helpful to take this into consideration when tailoring the workout. You might have to come up with creative ways to do your regular exercises using everyday things members may have around the house. If they need to prepare anything for the class beforehand, include this within the email as well.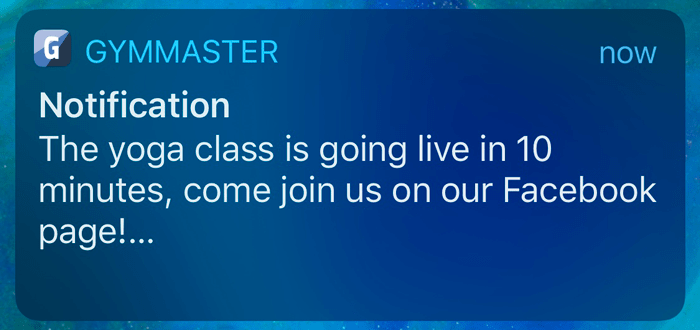 Be sure to begin streaming 5-10 minutes early to give people time to join and get ready to work out. You don't necessarily need to be in the frame during this time–you can always have your camera pointing to a sign or image saying something like "Class Starts at 2 pm, See you soon!"
During the class: 
Conduct your class or workout as normally as possible. Most streaming services offer functionality for attendees to send messages that can be seen by other participants and the instructor. It is important that the instructor tries to engage with this and respond to messages as they come through as this can make the experience more enjoyable and engaging for participants and is an important differentiating factor between running a live class and just posting a YouTube video online.