It's now even easier to identify which payment is associated with each charge on our Member Accounts Tab:

When you scroll down the page to the account history, you can hover your mouse over a payment and the charge to which it is related will have a shadowed area on the left: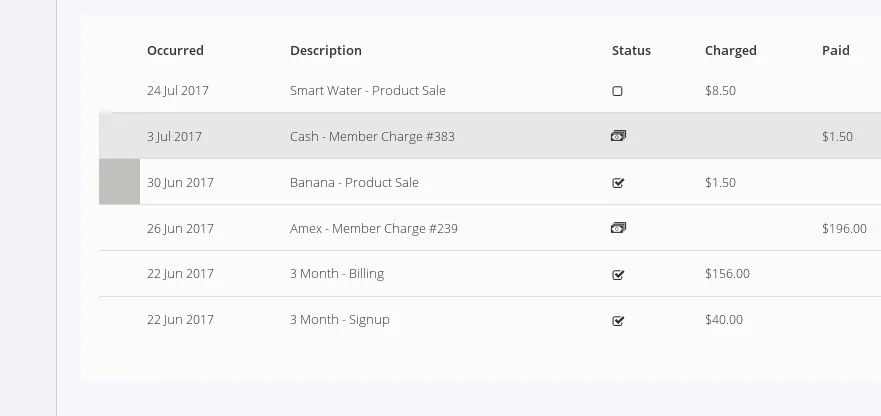 This means you can easily identify the payments that have been received, and the purchases to which they are related. For more details on our latest upgrades you can see these listed on our Release notes page. GymMaster's ongoing development is part of our commitment to being the easiest to use membership management solution available in the fitness industry. If you have an idea for how GymMaster can better your business, please let us know.