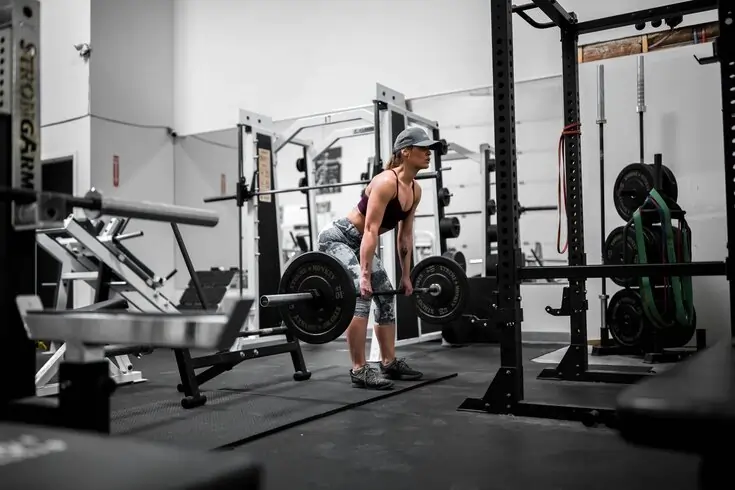 Reducing the cost it takes to operate your gym means more revenue for you. It's every entrepreneur's goal to boost net income without sacrificing the quality of services. With the huge competition in the fitness industry today, quality should always be prioritized if you don't want to lose your members.
No need to worry though—it's 100% possible for you to save on operational costs while maintaining the highest standards by which you deliver your club's services. If you reduce gym costs, your gym will become more profitable, and you can have more resources to help sustain and boost your club's growth in the coming years.
While this objective is incredibly important, achieving it is easier said than done. To assist you in attaining this goal, here are different methods to decrease gym costs.
Five ways to reduce gym costs and improve your bottom line
Streamline gym bookings and sign-ups
Substantially reduce admin time by implementing self-service booking and sign-ups. This takes away the tedious task and wasted time of having an assigned staff manually enter the data in the system. Getting a member management system with a gym website portal will automate these tasks which essentially reduces the staff you need to hire.
By streamlining booking and sign-ups, your members can conveniently book themselves up wherever they are. You can even have a self-service kiosk set up in your club where your members can easily choose the services they want to avail of themselves without any help from administrative staff.
Automate gym check-in
Automated self-service check-in is another feature that can boost the productivity of your staff. By having members check themselves in, you allow your staff to skip the tremendous time and effort needed to tend to long check-in lines at the front desk. It allows you to reduce the administrative staff hours you need, or repurpose their efforts to other things that can grow the business.
A gym system that manages check-ins automatically will not only free up the need for more staff but will also improve overall client experience. Getting one that also ties into your 24 hour gym door system means you can allow secure visitation around the clock and see who's entered and when.
Automate gym billing, reconciliation, and debt collection
When it comes to your club's financial data, there should be no room for errors. This is why having automatic and integrated billing is vital for gym businesses. This allows you to stay on top of your members' payment status while cutting a massive time sink out of your club and re. Not only that, having a gym membership system offers more accuracy in terms of your finances by automating reconciliation reports for you by reducing chances of human error.
By automating these processes, you can save on the costs of hiring and paying multiple staff just to do these tasks while enjoying the luxury of getting paid reliably and on time.
Increase show rates and attendance of classes
Stop wasting staff time on bookings that won't eventuate. Just imagine the amount of time and energy you'd save knowing members will show up in their respective booked classes, or if they're unable to attend, that staff would be able to see they'd cancelled to avoid wasting time turning up for the session. Manually personalizing messages and sending them to each member take a huge amount of time to accomplish.
If you have a smart gym management software in your club, the system can easily send automatic confirmation messages and reminders for bookings to make sure your members don't forget. This will enhance show rates and attendance without the need to delegate the tasks to any more staff.
Go paperless
Gone are the days when you're left with no choice but to write and print everything on paper. You may not realize it but the cost of the paper, ink cartridges and pens can easily add up, not to mention the amount of space these take up and the time it takes to find documents when you need them. All these are a waste of money and resources.
Thankfully, in this digital age, we now have far more choices than we've ever had before. Now is the perfect time to go 100% paperless. Investing in digital solutions where you can easily store all of your members' data is far more cost-effective than having everything on paper. Plus, it's good for the environment too!
Conclusion
The methods discussed above to help reduce gym costs may be too much to manage if your gym utilizes multiple separate systems. The time, effort, and manpower required to manage each of these systems may defeat the purpose of putting up expense deduction measures.
To make the process seamless and easier to manage, you need a gym management software that takes care of all your needs under one hood. You will be surprised at how it can boost your club's productivity and reduce overall gym costs simultaneously.