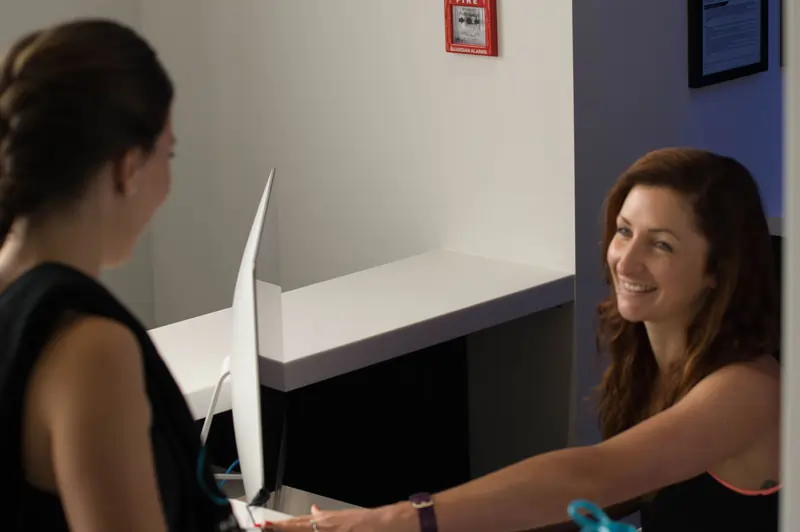 As mentioned in a number of our previous posts, getting new members to stick around can be a difficult task for even the most organized gym owner. Lack of a strong workout routine, limited motivation and a higher risk of injury all can lead to insignificant results and a higher rate of turnover. Keeping a current customer is up to 5x cheaper than acquiring a new one from scratch, which is why you should be taking every measure possible to keep your members for longer. 
This guide will show you some best practices to help ensure your members stick around at your club for longer.
Encourage personal trainer use
Personal trainers helping members see the results they are aiming to achieve is a great way to keep them motivated to work out at your club. New members are not always sure what each bit of equipment or machinery in your club is used for, and how it might be used best for their body type or the goal they are aiming for - which might lead to them 'treading water' and not going anywhere with their hours spent at the gym working out. Encouraging personal trainer use is a great way to push these members in the right direction, we recently wrote a guide on how to do so: click here to read it. 
Build relationships with members, and between members
Strong interpersonal relationships with your staff and other members are important to making people feel welcome at your gym, improving the club experience and making their time with your gym more enjoyable. A great way for members to get to know others at the gym is through creating engaging fitness classes such as yoga, Pilates, boxing, spin or weightlifting classes.
Make them feel like a part of something bigger
Making members feel as though they are a valued member of your community is important for retention. There are a number of ways which you can do so, for example you could create a Facebook group and encourage members to connect with one another, share advice and schedule workouts with one another. You could also offer club swag such as branded tee shirts, towels, water bottles or even just offer custom branded 24/7 access key tags as a means for members to feel a part of the club and give them an opportunity to 'badge' themselves as a member, spreading the reach of your brand.
Shared Memberships
Working out with a friend is a fun way to stay on track at the gym, and also a great opportunity to be forced off the couch and into your club. You can offer shared memberships to your members as a way for them to bring a workout buddy with them for a discounted price as a way of encouraging social workouts. This will help keep new members accountable and encourage them to workout more frequently (and harder!). Click here to read our dedicated article to using shared memberships in GymMaster.
Make your club available when they need it
Let's face it, life can often get in the way of a good workout. But this doesn't need to be the case! Some new gym members find it difficult to fit their workout into their daily schedule, but if you offer 24/7 gym access this can be one less excuse for your new members!
A high quality 24/7 gym access control system allows people to work out when it suits them, whether it be before work at 4:30am or after dinner at 10:30pm - your members will always be able to get their fix. Your club can even save money by no longer having someone stuck sitting on reception as each member will be given their own gym key fob to let them in the door. Gym door tailgating solutions can also ensure that non-members don't sneak in to your club unnoticed. Ensuring your gym fits around your members schedule increases the likelihood of usage, and reduces the chances that they'll unsubscribe due to being unable to make it in for their workouts.