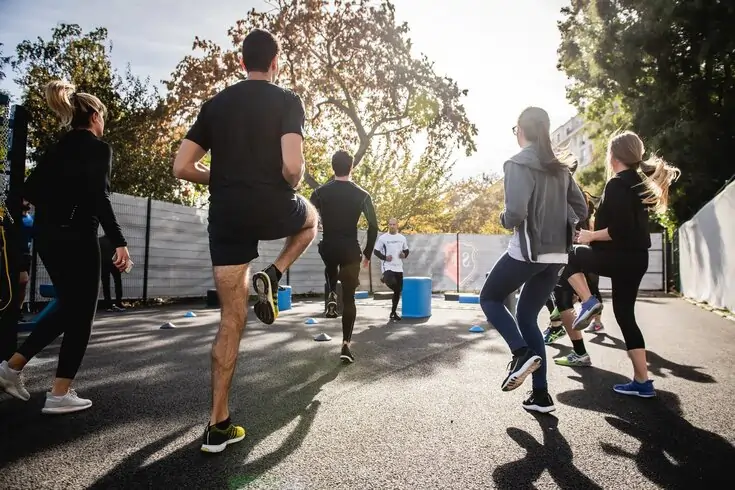 More than 50% of new gym memberships are canceled within the first 6 months. If you're a gym owner struggling with the retention of new members the 7 tips outlined in this article can help you keep new members around for the long haul.
When a new member joins your gym, chances are they are going to continue evaluating your facility, even after they've signed the contract
You might have made a good enough impression to get them in the door, but then the challenge of keeping them around long-term begins.
Certain studies suggest that 80% of your new members that have made it past the 100-day mark will stick around for the next 2 years.
What does this mean for you and your gym?
Focusing on client satisfaction, especially in the first 90 days, will help you to land clients and keep them around as long-time members.
In this article, we will be discussing 7 strategies for you to implement in your gym to keep your members around for at least 90 days, and hopefully a whole lot longer.
7 things you can do to boost chances of success
In this section, we will be outlining the different strategies that you can employ to improve the retention of new members at your gym.
Create an easy onboarding process
Your onboarding process will be the first impression that you leave on new members.
I'm sure you can think of at least 1 experience where you showed up at a new health club to catch a quick yoga class or decompress during a massage, only to be drowned in paperwork.
Things like overwhelming new members with unnecessary paperwork or making them download an app in order to use your services can leave a bad taste in their mouths.
Make your onboarding process as simple as possible. Giving your members the option to fill out paperwork, sign up for and pay for their class or membership online is another way to simplify this process.
If online registration and payment for classes is not something that your club currently offers, there are gym software options that help you set up these different payment options with ease.
Make new members feel welcome
The next step after an easy onboarding process is a warm welcome for new guests.
Create a standard procedure for your staff to follow when they sign up new members. It should include a tour of the gym, including locker rooms, and an introduction to the trainers. You could even go as far as to acquaint them with one trainer in specific that they can refer to with any workout-related questions.
Starting at a new gym can be intimidating, and small procedures like these can help new members to feel confident and comfortable in your facility.
Get them using multiple offerings
Offer-stacking is one of the best ways for you to increase value in your memberships. Having your members take advantage of multiple amenities, especially ones that aren't generally offered by other gyms, can help to keep them around.
Push your clients to take advantage of your classes. If you have a sauna or tanning bed for your members to use, get them in it, even if it means offering them some free sessions to start. Once your members get in the habit of combining their workouts with a sauna or tan afterward they'll be more likely to stick around.
Get ingrained in your community
Something that most people crave is community. The feeling of having friends somewhere, whether it's a gym, coffee shop, or any other business, can be enough to keep them coming back.
Create a friendly environment
Your staff can really make or break the atmosphere of your gym. It's up to you to inspire your staff to create a friendly and inviting environment for your members. Encourage your trainers and front desk staff to go the extra mile. Things like offering helpful workout tips, or even just asking them about their day can make all the difference.
Greet them by name
Prompt your front desk staff to really get to know your members. It feels great walking into a place and having somebody greet you by name.
Reward member loyalty
Loyalty programs can also help with gym retention. Incentivize your members to keep coming back by giving them rewards for doing so.
If your goal is to encourage members to purchase long-term membership packages you could do so by offering them rewards for purchasing longer memberships. Purchasing a 3 or 6-month membership could come with the added bonus of weekly sauna or tanning sessions.
You could also create a punch-pass type loyalty program that tracks the number of classes that a member does, and after the 20th class, they could receive a free product like a t-shirt or water bottle.
We've said it before, and we'll say it again. If you're offering products, and especially if you're giving them away for free, they should be branded. If not you're losing out on huge gym marketing potential.
Keeping track of offers like these can be confusing. To make sure that you keep all your records straight and make it easier for your front desk staff, employ the help of gym management software that helps you easily create and track promotions.
Give them quick wins that boost commitment
A big reason why people cancel their gym membership is that they feel like they're not getting results. To keep this from happening to your members, you could try setting up challenges for them to partake in.
Pushup Challenge
Give members a month's stretch to do as many pushups as possible. Whenever they are at the gym they have the option to grab a team member to count their reps and record them on a board. Whoever does the most pushups throughout the month wins.
Most club visits challenge
This challenge will be easy to organize if you have the right kind of gym software tracking gym visits. Decide on the amount of time that you would like to keep the challenge going. Between 1 and 3 months is perfect. At the end of the time, tally each member's number of visits to the gym, and whoever has the most wins.
Weight-loss challenge
This challenge will ideally take place over a longer period of time to encourage natural and sustainable weight loss. Get your members to do a pre-challenge weigh-in and take photos of themselves every week to track their progress. Whoever loses the most weight by the end, wins.
Setting up challenges like these for your members is an easy way to build community while simultaneously encouraging consistency. Although it's not necessary, getting your clients to take photos throughout their challenge is always a good idea. It makes it easier for them to notice their progress over time, and if they're okay with it, the transformation photos can be used for gym marketing by posting them on social media.
Ask for feedback
Without asking for feedback, it will be difficult to be aware of changes you could be making to improve your user's experience.
Automating emails that include surveys to be sent out to new members at pivotal times, like the end of the first week and the first month, can help your business to make necessary changes.
Even if you don't end up retaining them as clients, being aware of the changes you can make and implementing them can help you iron out any kinks for members that join in the future.
Continue to offer avenues for your clients to give you feedback either through email or in person. This aid you in making changes to things that you might not notice, like worn-out gym accessories, broken machines, and any other miscellaneous improvements.
Taking advantage of gym software that helps you to automate all of these services can reduce the hassle of these check-ins with your clients.
Bottom line
By now the importance of utilizing user retention techniques should be obvious.
Using gym software that has built-in retention tools like GymMaster can be the change that you need to implement and maintain some of the techniques outlined in this article.
In one place you can set up online payments, track loyalty programs, set up offers for new and long-term members, and automate push notifications through SMS and email for targeted segments based on membership types, age, and more.
Let go of the idea that you need to do everything yourself, and take advantage of technology that is specifically created to make your job as a gym owner easier.