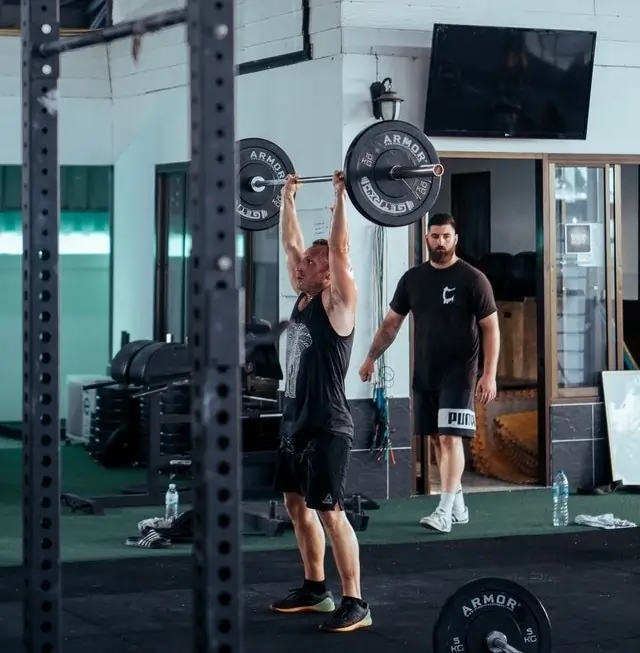 Looking for ways to increase revenue and member retention? Getting your members using multiple amenities in your gym can help.
There are many different things that you can offer in your gym besides weights and treadmills. You can start by offering classes like yoga and pilates, and might want to consider investing in a tanning bed or sauna for guests to use.
By investing time and energy into creating multiple offers for your members to make use of, you not only increase the value of your gym membership but also increase the potential for per-member earnings.
In this article, we will be reviewing 6 reasons why it pays for you to be more intentional about getting guests to take advantage of everything that your club has to offer.
6 Reasons Why You Should Get Your Members Using More
There are many reasons why getting members using multiple amenities in your gym will pay off in the long run. Here are 6 of our favorites.
Increase Stickiness
Stickiness is a marketing term used to describe the likelihood of a customer purchasing your product more than once, or just generally 'sticking around'.
The best way for you to increase stickiness as the owner of any business is to increase the perceived value of what you are offering. Everyone wants to feel like they are getting a good deal. The more sure your members are that they can't find more value in any other gym membership, the more likely they will be to stay.
When you get your members taking advantage of the variety of amenities that your club offers, you, without even trying, increase the value of their membership.
You Can Improve User Retention
Did you know that more than 50% of gym memberships are canceled within the first 6 months? Generally, this is due to a lack of use, or your members not noticing change. In reality, what this boils down to is a lack of consistency.
The more you can engrain your club into the daily schedule of your members, the better. The likelihood of someone making it to the gym when they can also knock a couple other things off their to-do list is much higher.
Give your members more reasons to make it to your facility.
Increase Earnings per Member
The most cost-effective way for your club to make more money is to increase the amount of money that you are making per member. It is always more cost effective to retain customers and keep them coming back to make use of everything your facility has to offer.
If you give them a good enough reason to, most of your members will have no objection to paying you more money for your services. Start providing them with more options to spend. You can get them in the tanning bed before their workout, and have them walking out the door with a protein shake afterwards.
Even if these extras don't cost them a lot of money, your per-member earnings will start to increase, meaning more revenue with your club without the hassle and cost of discovering new clients.
Get People Talking About Your Gym
Word of mouth is one of the best ways to market your business. Up to 92% of people trust word of mouth over every other form of advertising. This means that if you aren't making use of your pre-existing clients to spread the word about your gym, you're missing out on a great marketing opportunity.
When are people most likely to recommend a business to a friend? When there are things that make it stand out from the competition.
If you want to give your business that unique touch that gets people talking, then start offering more for your members to talk about. Hire trainers that excel at what they do, and will leave people coming back for more. They could even offer more unique class options, like a class for women specifically targeting glutes, or a weekend boot camp for your powerlifters.
Investing in things like punching bags for kickboxing classes, or kangaroo shoes for kangoo classes might involve an initial investment. But when your members start talking about how great their class — that they can't do anywhere else — is, it will help you draw in new potential members.
It might even be worth it for you to create an offer allowing your existing members a one-time chance to bring their friend to the facility so they can also get hooked on your facility.
Create a Better User Experience
Nobody likes to work out in a busy gym. Standing around waiting to use a machine is a definite vibe-killer, and can make people less likely to want to come and work out, especially during peak hours.
By expanding your in-house offers to include evening classes, you can spread out the number of people in each part of your gym during peak hours.
Having 40 people in a class and 20 in the weight room is going to be a whole lot more comfortable for your members than trying to manage 60 people all trying to lift weights at the same time.
Create Offers for Your Users
One of the best ways to get your members to use multiple amenities in your gym is for you to create offers to incentivise them.
You could create individualized memberships that include access to different add-ons, like classes or sessions in your sauna. Offering free access to amenities for new members is also a good way for you to not only get new members in the door, but get them using multiple areas of your club right off the bat.
If you do end up giving away free of heavily discounted sessions, make sure to do so only for a limited time. The goal is to increase your per-member earnings, and once members are hooked, they won't mind paying shelling out a little more to continue using your services.
In the beginning it might take some tweaking for you to nail down offers that work. This trial process can be frustrating when your offers aren't selling, but don't get discouraged. Continue playing around with fine-tuning your offers until you find something that works.
Regardless of what you decide to offer, you want to keep your facility and the different membership options available, fresh on your members' minds. To do this, it's important that you continue making your offers known by your clients, either by putting up in-house signage, or by creating automated email campaigns.
Using the right gym software can help you change your offers with ease, create email campaigns and allow your members manage their bookings in all your amenities with ease.
Bottom Line:
In this article, we've outlined the benefits of getting members engaging in multiple areas of your club, as well as some ways for you to do so.
Creating new infrastructure for you to offer things like specialized classes, protein shakes, or a sweat-sesh in your sauna post workout might take some time and energy to create, but they all hold great earning potential.
The benefits of getting your members using all the amenities that your gym has to offer is a great way for you to get people in the door, and keep them as long time members.