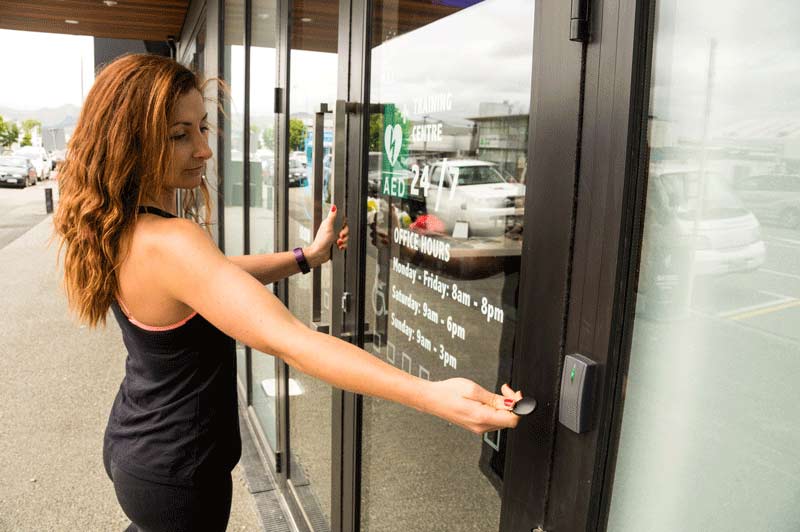 With COVID-19 being at the forefront of everyone's minds we've been reviewing additional set-up options that might be worth considering if your business runs on the GymMaster gym management system.
Please note these suggestions are only for gym management looking to be cautious during this period and any and all government closure recommendations should be followed. However, for those clients where these measures aren't in effect or for those who may have them lifted in the future, the following set-up options may be of use.
Method 1: Limiting access to only members with bookings. (Recommended)
If you're still open, the best thing we can do is limit the number of people present at any one time to assist with social distancing, reducing the chances of the virus spreading and making members and staff more comfortable when in the club. This can be particularly difficult for unstaffed facilities but there are some gym management software features that can help.
"Deny entry without bookings on resource" is a fairly specialized feature which ties into your gym access control system allowing for an additional restriction to be set-up on your entry points. This restriction requires the member to have a booking to gain entry to the facility. You can then divide your schedule up into timeframes by adding classes with lengths you can choose.
The number of attendees allowed in each class can be limited, reducing the number of people which can enter the club and providing a more structured way for members to utilize the facility (or specific areas within it) without crowding.
To reduce unnecessary contact with staff during this time, while improving convenience for your members, these bookings can be carried out through a
gym member portal
on your website.
There are a few steps involved with setting this up. Below we run through an example of how you might set this up to limit your facility to ten visitors per hour.
Step 1. You will need a blank schedule for your classes to be added to. Navigate to Settings > Bookings and Classes > Resource Configuration > [Add New Resource]. Give the resource a name (something like "Gym Floor"), you should be able to leave the other settings as their defaults. Double-check that 'Allow Class Bookings' is enabled.
Step 2. Next, setup a new class. Here's where you will set up your member limit and timeframe. Navigate to Settings > Bookings and Classes > Class Configuration > [Add New Class]. We'll outline the important settings:
Class Name: This needs to make it obvious to your members what they are booking, e.g. "Gym Session" Default Class Length: This is your timeframe, for this example 1 hour
Enable Booking Online: Tick this box
Description: It might be a good idea to add some extra clarity here so members really know what they are booking
Maximum Students: This is your limit, for this example 10
Member Casual Price: Only necessary if this will not be a free service for your members Any other class settings you can set as you like.