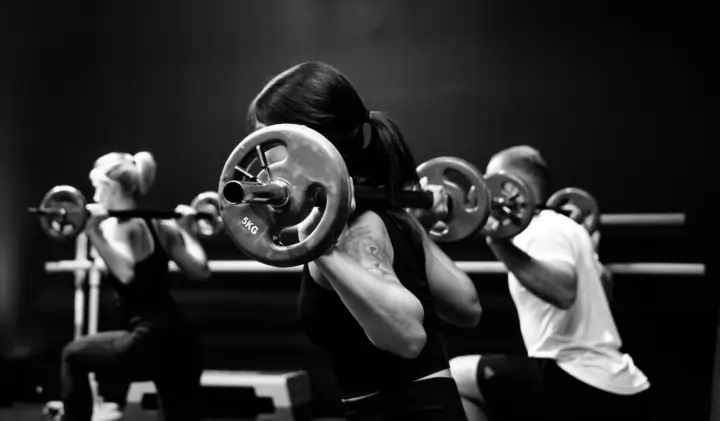 Are you suddenly experiencing drops in memberships? Or maybe you're not but you want to be proactive and ensure that your gym continues to thrive. Whatever your objective is, the key to boosting gym success is knowing which specific things can go wrong and potentially cause a dip in memberships.
To help you stir away from anything that may hinder gym growth, let us break down the unexpected things that can make or break your gym's success.
Things gym owners often overlook that might cost members
Car parking (or lack of)
The power of having car parking that's sufficient for your members is often underestimated. More often than not, a good number of your members and potential clients live busy lives. The last thing they need is to spend their time driving around looking for a parking slot.
Therefore, having good car parking should not be left out if you're planning to put up you're own gym. Now if you already own a club with parking that's not as ideal, you might want to check for some workarounds you can do to avoid unhappy customers.
Overcrowded gym
Every gym owner would love a full gym facility, however, this may be off-putting to a lot of people. Nobody enjoys a crowded gym where moving around is cumbersome and where using a single exercise machine requires long wait times.
This may be understandable during peak days and hours, but if your gym is overcrowded most days of the week and most hours of the day, you might want to consider expanding your space or maybe moving to a bigger place. After all, this is a "good" problem.
Staff specializations not meeting the members' needs
One thing you should never skip on doing is identifying your members' profiles to better serve them with their specific needs. No matter how good your personnel are with what they do, if their skills do not match your members' needs, it may all be in vain.
For instance, you do not want to hire several powerlifting trainers if most of your members consist of elderly people who are more focused on mobility. If you ensure that you only hire people whose talents and skills can help your members reach their goals, you will not only be making your members happier but you will also get your money's worth.
Your approach to sleeping members
If you're a proactive entrepreneur, you need to view sleeping members as clients at risk of canceling their memberships rather than clients who bring in easy revenue even without visiting your club. You have to put measures in place to regain these members back from their waning motivations before they officially leave your gym.
Once you've identified who your sleeping members are, reach out to them by sending them personalized messages that will make them feel that you're not forgetting about them. Additionally, include a call to action that links them to where they can book some classes and personal training sessions.
This simple method is an effective way to win your members back and boost member retention which, in turn, can lead to boosted gym profitability.
Staff interaction
How your staff treats your members is crucial. Your staff should always be approachable and ready to assist anyone who might need some help. Nobody wants to approach a person who keeps on ignoring members or those who are on the phone all the time. Ensure to hire the right staff and to train them well so they can serve your members better.
Online booking system
In this digital age, booking a class or a training session should be the easiest thing to do through online booking systems. However, a lot of fitness centers still do not offer this feature, and may eventually cost them their members.
To avoid this problem, it is vital and definitely necessary to put up a gym website and a member's app where members can easily book your services. This does not only boost customer satisfaction but also takes away the need for appointing a staff to handle all the bookings manually.
Gym management system
Having a gym management system in place, or a great one at that, can easily set you apart from your competitors. It's that one thing that can easily enhance the overall member experience. It promotes easy communication, encourages visitation, and as mentioned above, offers a quick and easy booking system.
Not only that. A gym management system isn't only for customers, but for gym owners and staff as well. Tasks that were once tedious and time-consuming, such as bill management, data organization, signups, and bookings, can now be done with a few clicks on your device.
Conclusion
With everything that's discussed above, picking the right gym management system can make a major difference on the overall quality of your gym. If you're currently on your search for the gym management system that can offer you the most flexibility and features, click here.