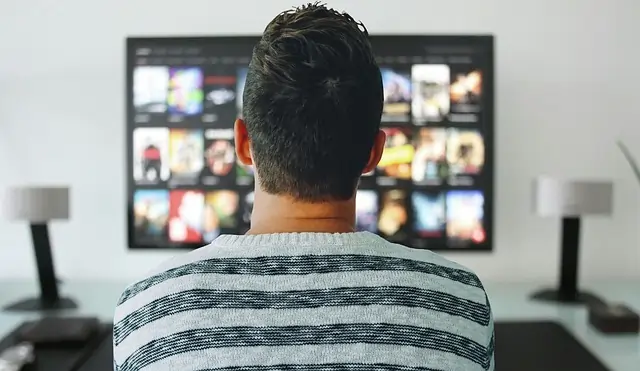 People who own a gym membership and no longer visit the facility are what is known in the industry as a sleeping member. For some fitness clubs, sleeping members are seen as easy revenue - but for others, these sleepers are just clients who are a few steps away from canceling the membership.
For example, if your facility is going down the route of offering low-cost memberships and high quantity of members, then sleeping members might not be a particularly bad thing. It's actually a common strategy for larger fitness clubs because they can offer a lower price, meaning their members aren't as likely to cancel their membership even if they aren't going regularly. In contrast, if your club is a higher-priced facility with a smaller list of clients, then sleeping members might be an issue for you to take action upon as they might be more likely to cancel - and the impact if a few sleeping members suddenly stop paying is more noticeable. Sleeping members are a sensitive topic for many fitness clubs which can be the cause of some sleepless nights for gym owners. Some clubs have as many as 30% of their members sleeping, if these members were all to cancel their membership it could make or break their gym's profitability.
Potential Approaches For Addressing Sleeping Members
If your facility falls into the category of wanting to keep members sleeping for fear of having them unsubscribe to your club there are a few things you could do until you come up with a clear plan for re-engaging these members. Many sleeping members might see communications from your facility as a prompt to cancel their membership. So consider changing the communication preferences of these members until you have a re-engagement plan in place.
Your main goal when trying to reconnect with sleeping members should be to ensure they feel valued within your club and they are welcome at all times.
The first step to doing this is to obviously identify who the sleeping members at your club are. GymMaster has easy-to-use reports called "Not Visiting" and "Recently Not Visiting" which allow you to identify all the sleeping members at your club very easily.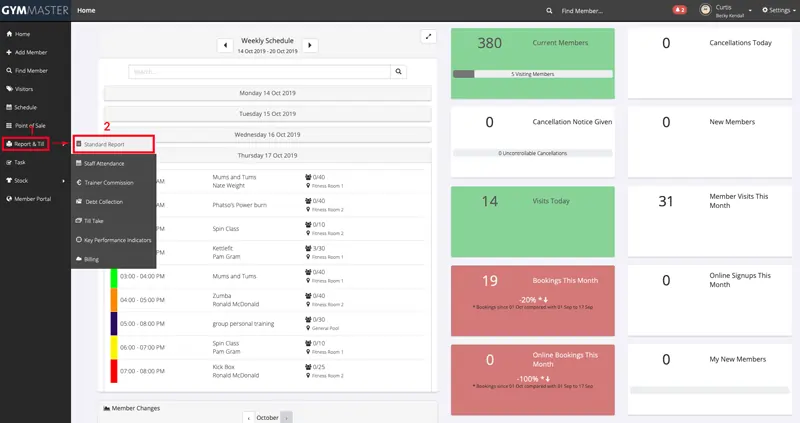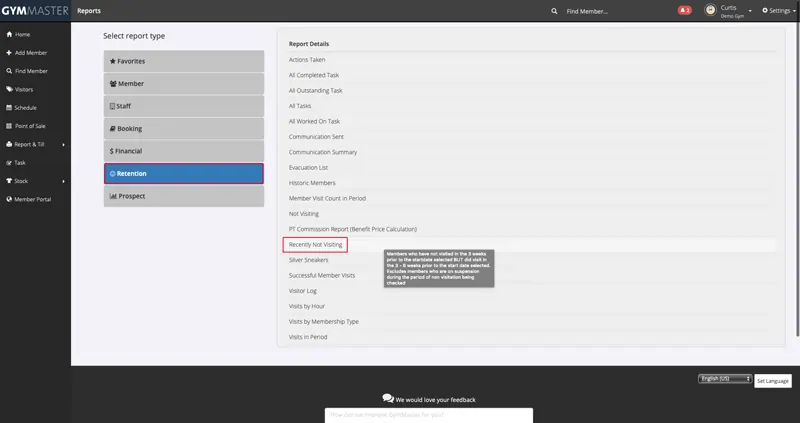 From here, you can see who aren't attending and try draw connections as to why you might think they have stopped attending - for example, if you notice all of the members who are sleeping are young mums, you might consider creating new classes or activities encouraging this audience back into your club. There can be a number of reasons why sleeper members disconnected from your club. The good news is that for a large chunk of these reasons, the approach you might take as a club attempting to re-engage with these people will be fairly similar.
Next, you're going to want to reach out to these members. Using GymMaster you can SMS or email these sleeping members by clicking one of the buttons at the top of the report. You can click either SMS all or email all to start working on a bulk message to be sent out to all of these clients, or individually select which members you wish to receieve the message.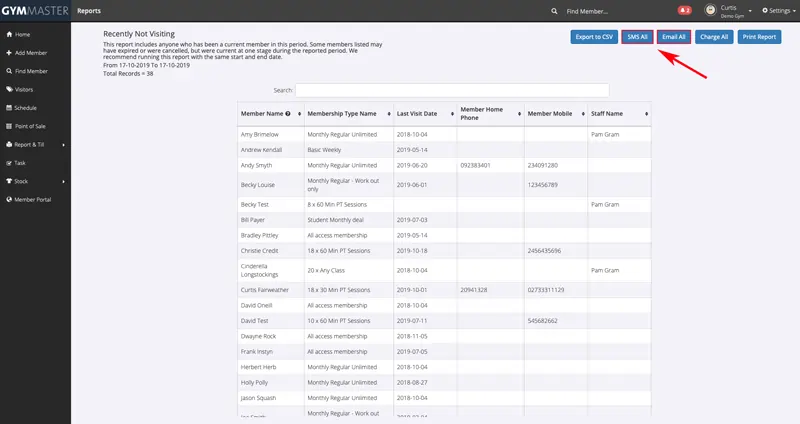 The most important aspects to sending these messages is making sure that you use the insert fields with stuff to personalize the message to each recipient and it looks like you have written the message individually to each member. The next important message is to include a call to action within the message to get them into the club, for example providing them a link to your member portal where they can join a class or sign up for a personal trainer.
E.g. "Click here to claim your free personal trainer appointment"
Note: For the best results, we recommend testing different email or SMS messages for small groups of sleeping members at a time to see how your members respond  before sending to your full list of not visiting members.