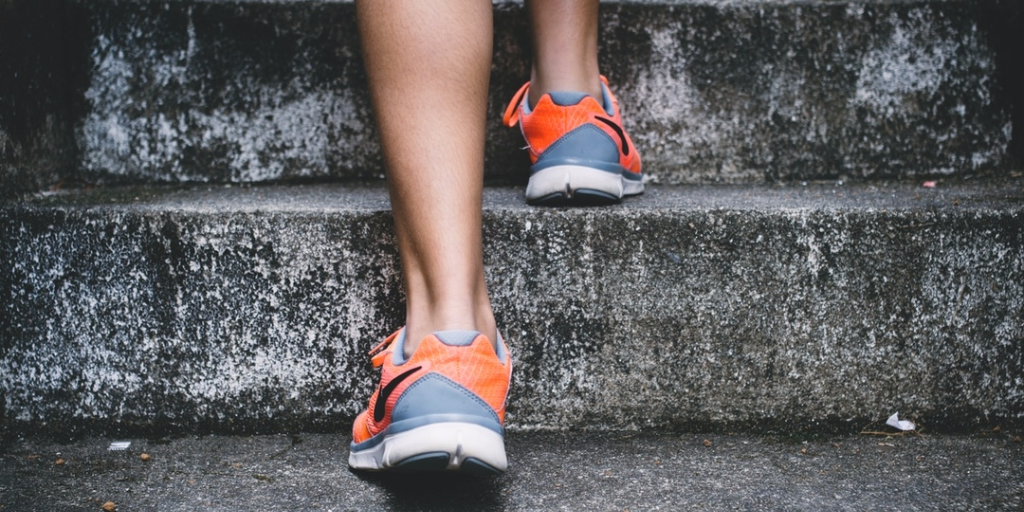 Along with the new year comes the annual rush of motivated individuals hoping to make good on their promises to themselves to improve their fitness and health - in fact Nielson reports that 32% of people regard weight loss as the primary New Year's resolution. As the months go on, the crowd starts to wear thin and the idea of fulfilling this resolution becomes somewhat of an embarrassed laugh among friends and strangers alike. This loss of motivation and engagement leads to non-visitation, non-renewals and even cancellations, directly affecting your bottom line. Member retention is extra important with your new year influx. Follow these simple strategies that will help you keep your New Year's resolutionists motivated, engaged, and in love with your gym.
1) Technology will save you time
If you find your foyer full of enthusiastic New Year's resolutioners, you can have a tablet available for your new members to fill out, streamlining the manual process of the signups. Online signups are an effective way of managing the influx of New Year's resolutions, made possible with the right gym software. You could encourage this wage-saver by teaming it up with a promotional deal such as a reduced joining fee or incorporating a holiday season promotion. An in-person orientation of your facilities will help to solidify the commitment that your New Year's resolutioner has made to you and your gym.
2) Make sure your members have all the tools they need to succeed
While your new member is still motivated and coming in regularly, it is a great time to start making personalized contact - before any bad habits or traits set in too strong. Check that they're happy with their trainer, their program, that they're comfortable with every area of the gym, and know how to sign up for classes etc. As fitness enthusiasts, we know that success in the gym is more than the physical changes. Confidence in themselves - and your facility - will help keep your members motivated to continue coming in regularly.
3) Online bookings will save everyone headaches
Enthusiastic new members can alter the normal patterns of things and may disappoint veteran members if they can't go to their usual classes. Help keep disappointment away from your health club by inviting your members to book for classes online. Online booking encourages members to book in advance for convenience, avoiding crowding and confusion at your facility. GymMaster's online booking tells members whether the class is full, and gives them an option to be added to the waiting list in case of drop outs.
4) Treat returning members differently
The influx of new people can be unsettling to returning members who are crowded out of classes or have to wait longer for their favorite exercise machine. It's important to recognise that new members and returning members have very different states of mind, therefore require different treatment from you. There are two groups of returning members: the regulars; and the returners - the ones that didn't fulfill their last New Year's resolutions, but are going to give it another go this year.
Veterans (the regulars) need you to assure them that you are going to minimize the impact of the newbies this January/February.
The returners need to be treated with warmth and encouragement. You have another opportunity to help them reach their goals. Set up notifications so when they sign in, your staff know to say hello. Send them a "Great to see you again!" text message.
5) Keep the motivation strong
March is around the time that your bright eyed and bushy tailed new members start showing up less and less. Using your expertise and some of our recommendations below, you your member retention will see improvements in no time.
New year enthusiasm can see members biting off more than they can chew, trying to commit to unreasonable goals. When your member commits to a regular time slot, they are much more likely to stick around for longer
Set automatic points of contact such as text messages or emails to occur upon certain thresholds. For example, if your member doesn't show up for two weeks straight, a quick personalised motivational text could be just what they need.
What if they don't turn up for a month? Message them asking if they'd like to set up a discounted one-on-one training session. Get your member engaged with you and your staff and they'll feel a sense of support and responsibility to keep going.
Promote a sense of community by encouraging members to make friends in classes or participate in team activities to help make the gym a more enjoyable place for them.
Bring-a-friend promotions can help members feel even more comfortable and inspired if they can work out with someone whose company they enjoy.
To find out more tips on how you can automate your software to improve your member retention, book a guided tour of GymMaster today.