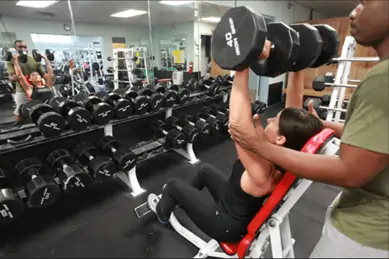 During stressful times, such as those facing the world as a result of the COVID-19 pandemic and its resulting economic impacts, it is important to maintain morale amongst both staff and members. Maintaining morale is a valuable measure to maintaining the mental health of your club's stakeholders when their jobs, health and workout routine become uncertain.
In this article, we will cover some initiatives which can assist you in maintaining a positive morale amongst staff and members.
Ways to maintain morale in your club during stressful times.
Communication
Maintaining consistent communication and transparency is important to ensuring morale remains high during stressful situations, both for staff and for clients. For example, during the COVID-19 pandemic businesses are being required to close around the world in an attempt to slow the spread of the virus. Ensuring that staff are aware of how the business is performing and how they may be affected during this time can give clarity on what to expect. Similarly, transparency with members could be through providing them with a bulk club-wide gym email or SMS on your plans as a club during the lockdown, giving them reassurance and keeping them in the loop.
Share helpful resources
As part of your communications with staff and members, consider sending resources which they can use to get through the stress and uncertainty. These could be anything from government-funded helplines for mental health support, tips and tricks to staying healthy, like nutritional plans or workout routines.
Be sure to do some research on these, some governments or community pages may already have a list which you can use for this.
Remember, while it may seem as though you are exposed to these resources regularly through ads and other touchpoints, or these are common knowledge–it's likely that not everyone is being reached by these initiatives. Sending them to staff and members can help improve awareness and assist your stakeholders if they ever may need them.
Social groups
Turn your club into its own resource for staff and members to rely on and turn to during difficult times, through creating a strong brand community. A brand community has numerous benefits for participants and your business alike. Members within a strong brand community will generate content online through social media channels–e.g. mentioning you in their Instagram stories, or leaving posts in community pages. Activities such as this can increase reach and awareness of your business amongst other potential members, while the positive feedback and reviews can improve credibility and increase the likelihood of an individual signing up to become a member.
It also adds additional elements to the experience of working out at your club as a whole, a strong and welcoming community can help newer members learn the ropes and become effective gym users more readily. It can also add social pressure for members to behave a certain way within the club, such as encouraging respectful use of the equipment and cleaning up after using them.
Building a strong community can be facilitated by your club through providing online channels such as Facebook groups, Reddit subs and other online forums for communication to take place, then encouraging users to get involved in them. This can be in the form of posting regularly, running competitions for contributors and allowing open conversation between members–this means it is important to allow criticism to a degree, as members will not use the forums if they are regulated too strictly.
For more ideas on how you might build a gym community during a stressful time, check out our blog post here.
Be empathetic
Stressful situations such as the COVID-19 pandemic may face your business with high amounts of absenteeism and turnover among staff, or non-visitation and cancellations of memberships. This could be due to a number of factors, such as illness, anxiety, or your club being unable to operate as usual during these times–like canceling their favorite classes.
While this may be negatively impacting your business, to ensure long-term success and maintain morale, it is important to be understanding of the unique circumstances facing your stakeholders at the individual level. Certain individuals are more sensitive to specific situations than others and may react or handle things differently due to their upbringing, values, self-efficacy, or external influences such as their environment.
Taking this into consideration next time a staff member requests a day off, or a member asks to put their membership on hold can help maintain positive morale levels and help retain these individuals when things return to normal. In fact, being understanding during this time can result in even stronger relationships with your club, resulting in the individuals evangelizing the brand to their friends.
Be proactive
In contrast to the above discussing ways to handle when staff and members approach you for help, you can gain even more respect and goodwill among your stakeholders by being proactive in ensuring they understand you are there if they should need you. Being proactive means reaching out to your member list when the stressful situation arises to ask if they need anything and letting them know you are available and encouraging them to reach out should they feel like it. It is better you have them reach out to you with their queries and concerns than if they were to just cancel their membership or resign on the spot without telling you if there's any way you can help.
This, similar to some of the points above can be done through bulk communications sent to your members via email or SMS, however we also recommend getting on the phone and calling them where possible. This brings a more personal element which will greatly increase the effectiveness of the initiative amongst stakeholders.