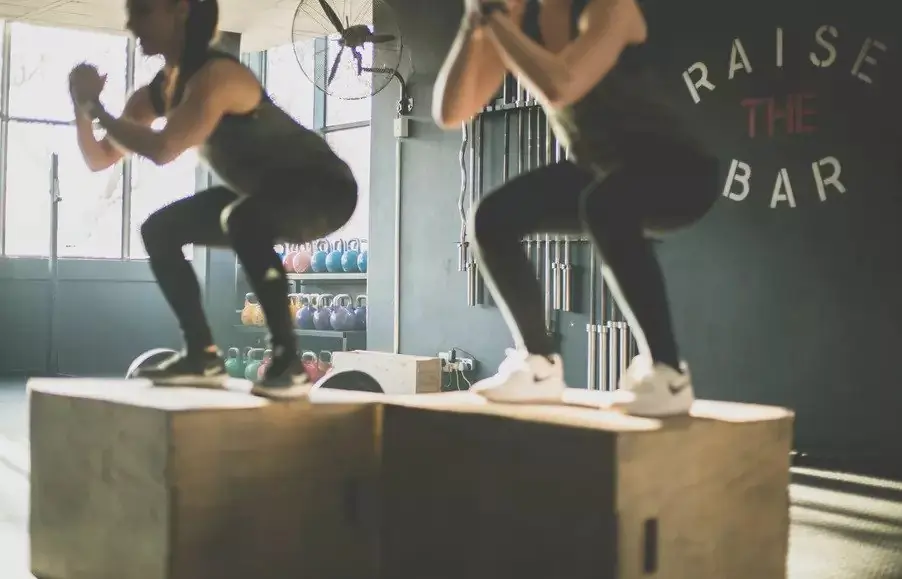 It's no secret that communication plays a vital role in running a fitness enterprise. Since it's a business that involves direct interaction with clients, regular and effective communication with members can tremendously boost your retention. So if you're working on growing your gym exponentially, you should master the art of good communication.
Knowing what to say and when to send it holds immense power in expanding your service-based enterprise. In this day and age, there are now various ways you can communicate with your client. Let us break down the key communications you definitely should not skip on and tips on how to get them across effectively.
5 key communications every gym should be sending
Welcoming new members
First impressions last. The way you make your new members feel welcome can impact their overall experience more than you think. Make it a point that as soon as they sign up for their membership, a warm welcome greeting is immediately sent to their respective emails.
Moreover, conduct a comprehensive orientation of all the services you offer and the perks they can now enjoy. Introduce all the staff and even invite them to join your gym's community groups on social media. This way, they don't only stay up-to-date with what's happening in your club but can also immerse themselves in your gym's community.
NPS and review prompts
A net promoter score, or NPS, is a customer satisfaction and loyalty survey that allows your members to rate your gym on how much they would promote your business to others. This is done by asking this simple question: "On a scale from 0-10, how likely are you to recommend this product/company to a friend or colleague?"
NPS can easily let you identify which members are satisfied with your services and which are not. Asking this single question enables you to gather valuable data without taking so much of your member's precious time. Ideally, the primary survey should be sent out within 7 to 30 days upon the start of the membership. Then, regularly survey them again every 3, 6, or 12 months to help track customer satisfaction.
To further gather client satisfaction data, you can also put review prompts in place. Set one up in the member's app so clients can rate their experience in classes they have attended. You can also utilize third-party review platforms to garner more feedback from your clients.
Prompts to re-engage sleeping, at-risk, and historic members
Re-engaging members who seem to be a few steps away from unsubscribing their membership is an important step in any fitness business. Identify which members are at-risk and assess their demographics to help you come up with a plan.
For instance, you've noticed that most of the sleeping members are those with day jobs. With this data, you can easily come to the conclusion that you need to hold more training and classes outside the usual work hours to accommodate their schedules.
Whatever your plans are, effective communication is paramount. Set up automated emails and SMS depending on the visitation status of each of your members. Keep them updated with your new classes or promotions. This way, they will still feel valued and who knows? They might just find their way back to your club in no time!
Lead nurturing
Because the fitness industry is a hyper-competitive venture, lead nurturing is an essential part of your gym's success. It is engaging potential customers by feeding them relevant information at every stage of their decision-making journey until you successfully convert them into gym members.
Once upon a time, lead nurturing has always been done via a series of automated emails. However, business texting is a great addition to your lead management process. Lead nurturing is a series of messages that helps potential members move closer and closer to finally purchasing that membership.
Booking confirmation and reminders
Another important communication aspect is confirming bookings and sending out reminders. Automatic booking confirmation gives your members the assurance that they have successfully secured a slot in their desired class. This skips the tedious process of them having to call or text your staff just to confirm.
Reminders are also highly important. With a lot of your members living busy lives, it's easy to forget about booked classes or miss scheduled training. To help them have one less thing to think about, any member would appreciate constant automated booking reminders.
Conclusion
As you can see, there are a lot of things to keep track of if you want to implement strong communications within your club. But keep in mind that the benefits of putting all of the things mentioned above in place, and the consequences of not doing so, are well worth investing all the time and effort.
Fortunately, you're not left without a choice. If you sign up for the best gym software system, you can utilize the power of gym automation tools to easily complete these objectives without the need for a significant amount of time and manpower.