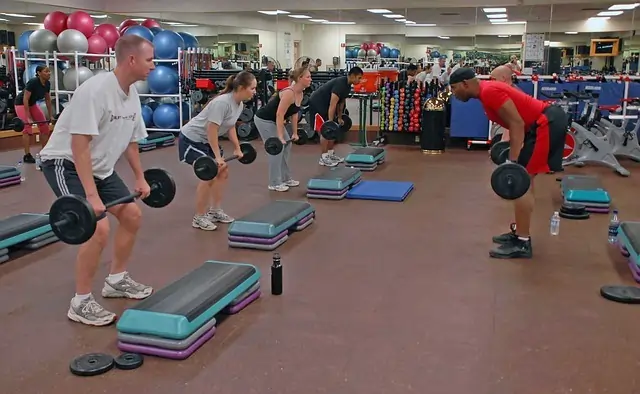 It can be a delicate balance keeping the ideal amount of members in each of your classes. Too many leads to waitlists and people sitting stressed at computers refreshing the page and waiting for them to become available for booking online, but too few can lead to a gym timetable full of empty classes, wasting trainer time and club resources. Obviously it's better to have attending, highly enthusiastic members than it is to have empty classes and disengaged members not using your facility. Here's a few best practices to encouraging class attendance and getting the most out of your classes - using the power of the internet!
1: Make classes easy to book
First things first, you're going to want to make booking as easy as possible. Make sure you have a dedicated page for your members to be able to book in classes on your website, this means you should create and embed the class timetable on it's own page, separate from the member portal. Doing so will allow you to link directly to the class timetable with your posts and advertisements to ensure a much higher conversion rate from your marketing - every click required of a user towards achieving your goal makes them less likely to achieve the desired outcome (that's bad).
2: Shorten links
Big long links to booking a class not only looks unsightly, but they are hard to remember and even harder to tell your friends about if you want them to join the class with you. Link shorteners such as bit.ly which allow you to shrink and customize the link to something simple are great for memorability, word of mouth, can have higher click-through rates and also track clicks to your website. You can also save a significant amount of precious character space on your social media posts, which are important if you use platforms such as twitter with low character limits on posts.
3: QR Codes are your friend
Not only can you use QR codes to let your members check-in to your classes, but they can also be used to advertise them as well. QR codes are a quick, modern and easy-to-use method for encouraging people to visit your class timetable - almost everyone knows how to use a QR code, making them an effective tool to use alongside your call to action. This is especially true if you use offline advertising methods such as print, as it easily brings the user to your website without having to enter in links into their browser (which are easy to mess up, and much more effort for someone to enter in).
4: Promotions get members in the door
Utilize free, or discounted classes to get members in the door and participate in a new (or under-recognized) class. This will allow the members to get a taste of the class and see whether they like it or not, which reduces their perceptions of risk (they won't be held back by the thought of wasting money) and effectively lowering the barrier to entry for the class. These members who trial the class can be added to their own remarketing lists on social media or on a club management software report which can be used to encourage them into attending again in the future - which is much cheaper than advertising to a more generalised list of members.
4: Advertise, advertise, advertise
Remember how we set up the page to directly link to your class timetable? Well that's going to come in handy a few different ways during this phase. Advertising is the most important thing to getting more members aware of and attending your classes, but unless you are using gym marketing methods such as mass emails sent from your gym software, or regular social media posts (which tend to be less noticed than paid) then this can be a costly process. Running paid google and social media ads directly to your class timetable will get you much cheaper conversions (class bookings) than sending them to the member portal login page and expecting them to find their way to the class timetable. Not only that, but you can also create remarketing lists with google analytics or the Facebook pixel for visitors to this page (who are more likely to book a class in the future) and encourage them over the line.