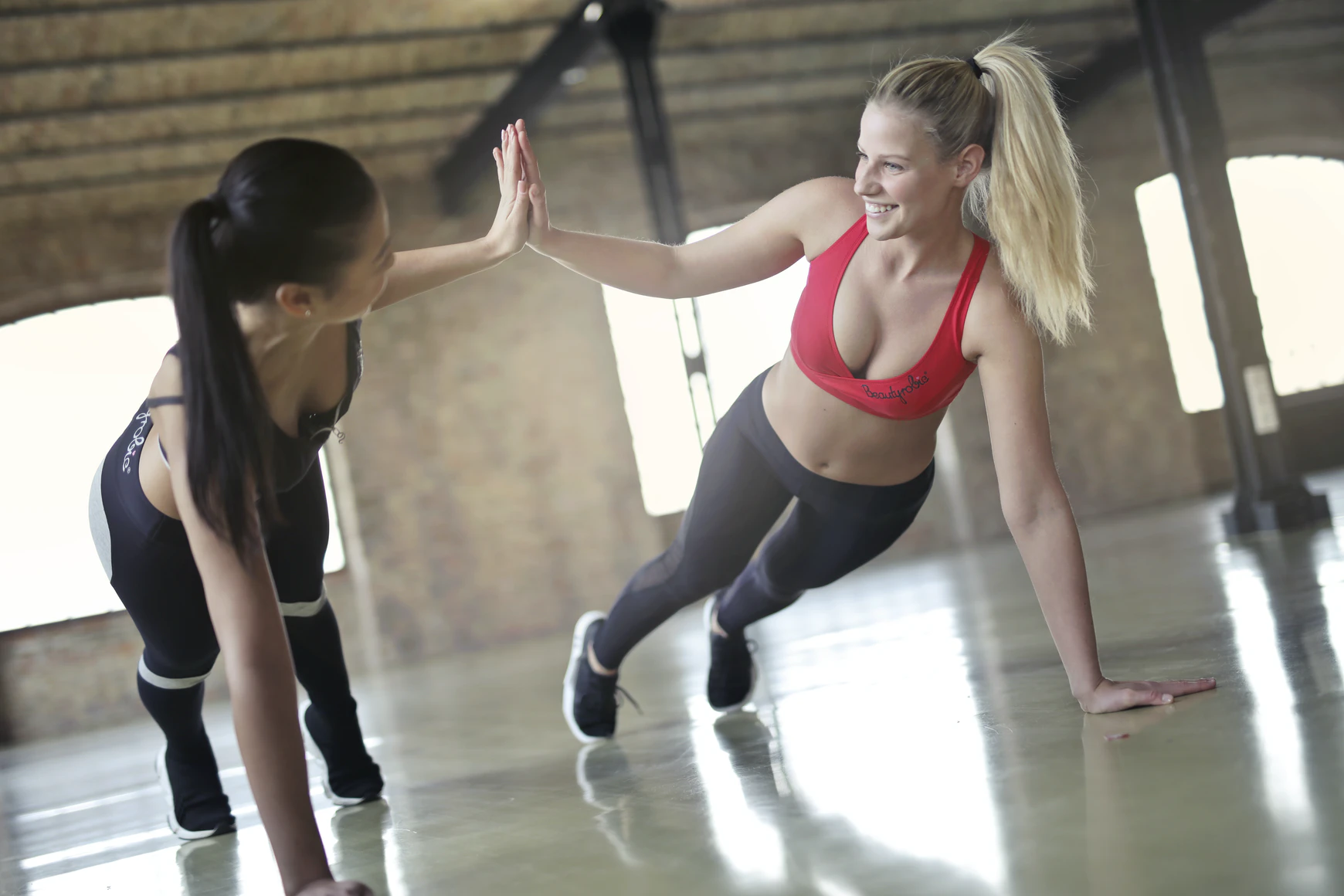 Everything you need to know about using your existing clients to grow your gym, so you don't break the bank on paid ads.
The most important part of owning successful gym is getting people in the door. Competition between gyms is fierce, and the fitness industry in many areas can be viewed as oversaturated. There are 106,132 gym, health, and fitness clubs in the US as of 2022. This means that if you want to survive, you need to be on top of attracting new clients, and keeping them.
If you notice that you gym growth has stalled, there is a good chance that you are trying to give yourself a crash course in online marketing. Most online marketing tools revolve around social media presence and investing in paid ads on Facebook, Instagram and Google.
While there is nothing wrong with this approach, it takes a certain amount of dedication—and money—to be successful.
Another approach is to reply on word of mouth instead. Studies suggest that 84% of people still trust the word of their friends and family more than any other source. And best of all, it's completely free.
In this article we will show you some tools that you can use to get off the paid ad treadmill and create real growth for next to nothing.
How you can harness referrals to grow your gym
Leave a lasting impression on your clients
Think of the last time that you recommended a product, service, or business to a friend. What are some of the things that made this business in particular stand out? By focusing on creating an outstanding gym member experience, your clients won't be able to keep themselves from recommending your service to their friends.
Create branded merchandise
Offering rewards of any kind is going to incentivize your customers, but there is something about tangible items that makes any offer more enticing.
Start by investing in some branded merchandise. Simple things like water bottles and T-shirts.
Then come up with a simple monthly or weekly promotion that also helps you upsell your classes and memberships in exchange for these products.
You could offer a free T-shirt to anyone signing up for a three-month pass, or a waterbottle for anyone that subscribes to your newsletter.
This is a simple way to make your customers happy, increase revenue, but the real key is this increases exposure of your brand. As your members take this merchandise and go off about their day, they are providing social proof that they are members at your club – and have a perfect talking point for sparking conversation about joining your club.
Prompt people to share
While for the most part, word of mouth is seen as an organic way for clubs to acquire new customers, there is definitely room for gym owners to increase the likelihood that word of mouth happens.
Obviously satisfaction is the key underlying factor, but once they are satisfied, how do we get members to share with their friends, family and social media following? By creating prompts to spark their conversation!
This entails creating a novel experience in your facility worth sharing, or specific aspects of your facility that go above-and-beyond the member's expectations.
For example, for a relatively low cost, you could offer free fruit and snacks in your club, begin selling insta-worthy protein shakes or meals, or include high end hair straighteners and hair dryers in the changing rooms. While these may seem to be auxiliary to the club overall, these finer details are great talking points for when friends are comparing fitness clubs and are likely to be shared on social media.
Incentivize and encourage referrals
One of the best ways to get new members is through your existing members. Organize incentive programs that encourage your members to bring their friends to your facility.
The initial reward, which is given to members who invite their friends, must be the most enticing. If their friends join, your members are once again compensated, and their friends can have a free pass to come and test out the facility.
You can generate awareness of this program amongst your members in your next gym email newsletter, or simply by creating signage throughout the gym.
The bottom line
There are a lot of great ways for you to increase your gym traffic and find new members. The important thing is finding something that works for you.
Whether you opened your gym with the intention to create a multi-club empire, or just a single site club to earn a living for you and your family, finding a way to maximize profits while minimizing overhead should be the main priority.
Instead of consistently burning funds on advertising, getting the best bang for your buck comes down to using the assets already present (e.g. your existing member base and brand image) and coming up with ideas on how to utilize them effectively.
If the idea of setting up these marketing strategies feels overwhelming, you might want to employ the use of technology to help you.
Gymmaster Club App was created for busy gym-owners who are looking for a simple solution to their gym management, member experience and promotion problems.
Along with this, GymMaster is a fully fledged gym software build to help you cut down on front-desk time by setting up a 24 hour key-fob entry system for guests, as well as allow new and existing members to see class schedules, sign up, and pay for memberships online.
And it's easy to create, manage, and promote your in-house offers (from start to finish, without needing to use outside resources. You can finally get rid of mailchimp! (Though if you do really like it, we do offer an integration to make the experience seamless as possible).
Opening a gym as a passion-project is supposed to be fun, not stressful. Tip the scales back in your favor by trying out some new strategies and finding something that works for you and your members.