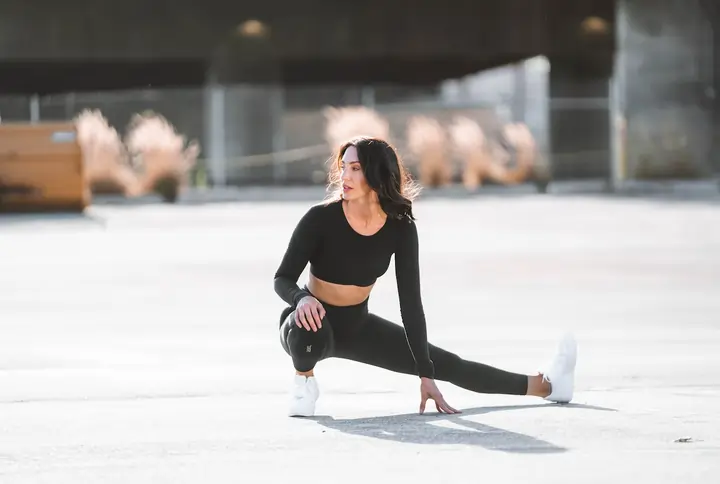 It's important as a gym owner to place a high priority on building a strong gym reputation, strong word of mouth can slash your requirements for advertising and high satisfaction can help you get more members, keep them longer and increase per-member earnings.
Brand reputation can feel intangible and allusive, and in a way it is. Since your reputation is built upon the perception of your customers it's hard to peg down impactful ways to improve it.
In this article, we will be outlining the benefits of working to improve the reputation of your brand, as well as some ways for you to do so.
The biggest benefit of improving your gym reputation
**Increased trust in your brand **
In business, trust is a currency even more valuable than money. It is the foundation upon which sales can happen, and without it, a business is left vulnerable to losing both valuable customers and employees.
A study published by Harvard Business Review revealed that employees with a high level of trust in their company reported 106% greater energy in the office, and were 50% more productive than those employed at less dependable businesses.
Not only that, but 44% of customers are willing to forgive a mistake made by a salesperson in a company that they trust. Meaning you have more leeway if mistakes are made, and a higher possibility for customer retention, both in good times and the bad.
5 Ways to elevate your gym reputation
Make use of customer reviews
Customer reviews can be used to improve the reputation of your brand in a few ways, including:
Making changes to your business based on feedback given by your clients
You might be afraid of getting a negative review from a customer, but the truth is, any feedback from your clients — even negative feedback — gives you useful information that you can use to create much-needed change within your business.
Prove that you are dedicated to providing a positive experience for your clients
How you respond to a negative review online says a lot about how important customer satisfaction is to your business.
Taking the time to respond to negative feedback, addressing the issue at hand, and offering solutions for your customers can help to both repair what could be a broken customer relationship, as well as show other potential customers that providing a positive experience is of high importance to your company.
Legitimize and Showcase the Popularity of Your Business
There are very few things that customers love seeing more than positive reviews when they're thinking about purchasing a product.
As many as 87% of customers browse online reviews when they are looking to buy, meaning that collecting customer reviews on places like Google, Facebook, TripAdvisor, Yelp, and even your website can make all the difference in landing new customers.
Take advantage of a referral program
Word of mouth is arguably the best form of marketing that any business can take advantage of.
Up to 92% of people trust a recommendation from someone they know — even if they're not close — over any other form of marketing.
There is a reason that so many companies have turned to social media to market their offerings outside of just using these as an advertising channel. That's because they're a prime channel for recommendations from real people, which is always better than one coming from a company.
Setting up a brand ambassador or refer a friend program is a great way for you to build your gym reputation while also increasing the visibility of your business, both of which can lead to increased sales.
Improve your brand visibility
As we just mentioned, creating a referral program, and in general having an online presence can help to improve brand visibility. Another way is for you to get intentional with your branding.
Choose a unique logo and then stamp it on merchandise for your existing members to wear as a badge of honour, this helps potential customers see and recognize your logo around town. Always be on the lookout for new ways for you to stand out in a market that is quite often oversaturated.
Another way for you to get your name — as well as your logo — out into the world is to begin creating branded merchandise and handing it out every chance you get.
When people are used to seeing your logo around town it affirms to them that people are using your gym. It's a really subliminal way for you to promote your business and get people looking for a new fitness facility in the door.
Get involved in the community
You might have noticed that most large businesses create a non-profit that they make sure to associate with their brand. For example, Mcdonalds created Ronald McDonald House Charities, which is a charity that dedicates its resources to supporting families with sick children.
And while these philanthropist endeavors work to improve the lives of those on the receiving end, they also are helpful in improving the trustworthiness of the brand that created them.
While you don't necessarily have to create an entire non-profit to take advantage of this suggestion, you can keep your eyes peeled for any charity events that are going on in your area.
Taking the time to get involved through volunteering at events in your local area, you can simultaneously build the community's knowledge of your business — which can help get people in the door — as well as improve the overall image of your brand.
Bottom line
The reputation of your brand isn't something that can change overnight, but being aware of the importance of a positive gym reputation gives you the opportunity to start making changes that will pay off in the long run.
If you start implementing some of the techniques outlined in the article now then with enough time and patience your memberships will be selling themselves.
To learn more about ways you can build a stronger gym reputation for your club, click here to view our other related articles.