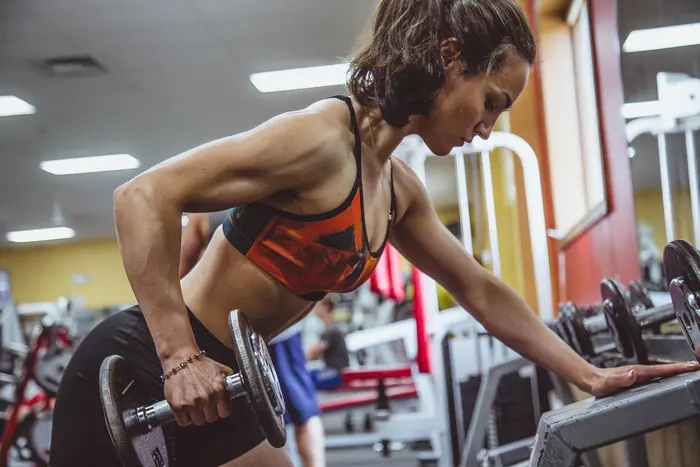 Whether you're a gym owner or an aspiring one, one thing you should definitely look into is a gym management system and how it works. We understand that it may sound overwhelming but don't let that shy you away from trying to learn the ropes of gym management software. To make things easier for you, we've broken down the details on how exactly gym management software works.
How does a gym management system work?
A gym management software works by tying several disparate systems together into one comprehensive system designed for a fitness business. Below are the important functions a great gym software can offer.
Membership management
Proper membership management is a prerequisite to customer satisfaction. All the tasks involved leading to boosting overall member experience isn't easy, but a gym management system can help make it a lot more effective and bearable. With gym software in place, your club can enjoy paperless membership signups for everyone's convenience and easy record-keeping.
It also offers a member screen with all the vital information you need regarding each member and tools you can use to communicate with them. It also makes the billing information of every client accessible with just a few clicks.
Booking and scheduling
A gym management system also has a convenient online booking function for both parties—the staff and the members. This allows members to book any service you offer through the member's app or your gym's website. As for you and your staff, you can also book your members instantly with any device you have. Not only that, the app even lets you and your client cancel any booking made prior.
Another feature you can get from gym management software is seamless scheduling management with a simple yet efficient color coding scheme. This will help the admin avoid any scheduling errors, thereby reducing unhappy customers.
Marketing online sales, sign-ups, and inquiries
Through gym management software, you can sell memberships online with ease. If your club is yet to open, the system can help you with the sales even prior to opening up your gym to the public. You can also set up paperless online sign-ups with customized online contracts and waiver forms for your potential clients' disposal.
You can tie the system up with your website so you can directly receive inquiries and respond to them conveniently in the software. Once they make the purchase and complete the sign-up online, their information will automatically sync into the system and just like that, they're all set for their first gym visit!
Sales prospecting and lead management
A gym software can help you create marketing campaigns and effortlessly collect leads generated from them. These leads will then be inserted into the system as prospects. Through this, you can reach out to these prospects with promotional memberships that will help them make that final decision to avail of your services. This feature of a gym management system will make it easier for you and your staff to convert prospects into members.
Customer experience and retention
Easily send out personalized messages to your members depending on your pre-set criteria. You can group members by age, class attendance, membership type, and visitation habits. For instance, you can re-engage sleeping members by sending out motivational reminders automatically for those with zero attendance in the past 4 weeks.
This simple task is an effective way to encourage members who are losing interest and will thereby boost your gym's member retention.
Reporting and KPIs
Easily generate and access any report you need with the help of a gym software. This includes reports regarding current members, debtors, and failed billing. You can also get a hold of different useful KPI reports which allow you to see how your gym enterprise is performing. These data can give you a ground where you can build your next goals and objectives for your business.
Benefits of a gym management system
All-in-one
A gym management software that has all the features you need to run your gym offers a whole deal of convenience. Having this all-in-one system means having just one contact for support, one bill, and one subscription. This makes it a cost-effective option rather than having several different software run your club.
Moreover, it's easier for your staff to only have a single system to learn and a single system to record and keep all the data in.
Digital solution to specific problems
A gym management software offers different features that solve problems for you. For instance, it's difficult to have different membership plans with varying degrees of access to your gym's facilities since you have to keep checking each member's status every time they come in. But a gym system can automatically open doors based on membership status or debt threshold to save you time and manpower.
Another example is that the system can charge the member's account for the purchase of products in-club. It can also automatically report on billing, accounting, and member activity to help you stay on top of everything.
Conclusion
If your gym does not have a gym management software yet, you're definitely missing out! There are numerous things it can do to help you operate your club efficiently which will eventually help you and your staff reclaim more time and save more money.
Take the leap today and feel the difference it makes on both your lifestyle, club profitability, and overall member experience.