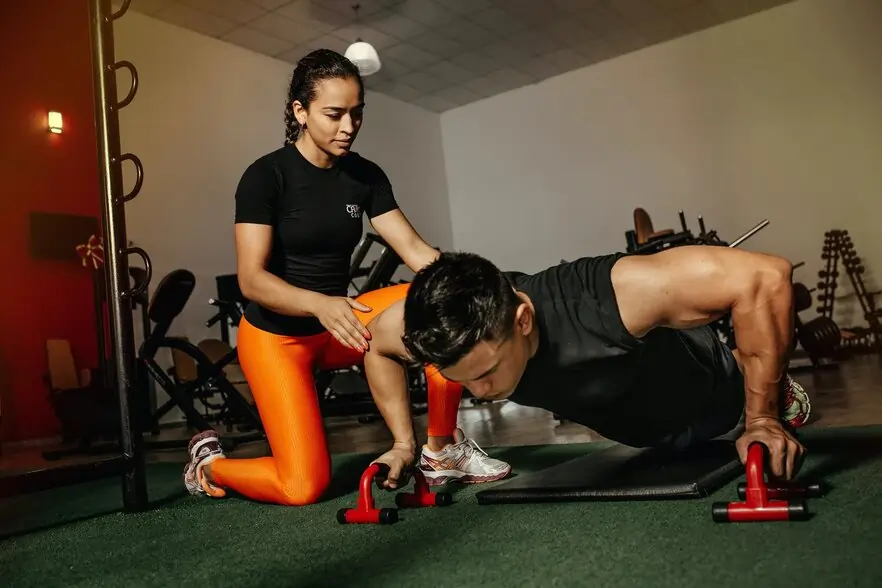 Without a doubt, trainers are an asset to your gym in more ways than one. Clubs with personal trainers enjoy an 80% retention rate while average gyms only have 75.9%. The one-on-one interaction between trainers and members builds a relationship grounded in motivation and accountability. This will increase the member's usage of your facilities, essentially boosting membership retention.
Having the right personal trainers will not only generate additional cash flow through add-on services but will also provide more value to members. Members will be able to achieve their fitness goals faster with programs tailor-fitted to their objectives and in return, members will be motivated to stay and even promote your fitness studio to others so you can get more gym members.
However, this is easier said than done. Not all personal trainers are the same. If the wrong ones are hired, they can be a liability more than an asset. In this article, we break down the factors to consider when hiring the best trainers for your business.
Things to consider when hiring trainers for your gym if your goal is to get more members
Their client base
One easy shot at growing your club is hiring trainers with an already established clientele. These trainers typically have clients following them wherever they end up going. Thus, hiring one is a great and effective way to acquire new members.
Moreover, trainers with extensive client bases and established relationships with them only speak about how great they are at what they do. If you hire such personal trainers, you're already assured that they have the best skillsets for the job.
Their area of specialization
Hiring trainers with valuable alignment to your members' goals and interests provide a competitive advantage. Let's say you have a decent amount of members working on their powerlifting skills. If you employ a trainer with a specialization in powerlifting, this will greatly impact the journey and progress of your members.
And if this trainer is exceptionally good at what he does, customers from other clubs may hear about him and might just transfer to your gym in their hopes to train under your new personal trainer.
Their social network
Looking for a well-ingrained trainer with an already established network can help your business attract a range of new customers. On a more obvious level, you might want to check their social media following and engagement. Most of the notable trainers out there have a strong social media presence so this is a great place to start.
But it can also go much deeper than that. Excellent trainers know other excellent trainers and topnotch clients. In short, having a personal trainer that's well-established can give you business connections that will help your enterprise expand. This type of trainer is also most likely to be a member of prestigious fitness associations where you can gain profitable exposure which can help you with your gym marketing.
Their working experience
We understand that their years spent in the fitness industry are not necessarily tied to the quality of their work. However, the longer trainers are immersed in the world of health clubs, the more experiences they have. And as the saying goes, "Experience is the best teacher."
There are various things that can only be learned through experience. For instance, a trainer that has a long track record in the industry will be able to handle unexpected conflicts compared to those who are relatively new. Therefore, investing in experienced trainers is always worth the splurge.
Their references and reviews
One thing you should never skip on in the hiring process is looking into their work ethics. First, contact their references. Personally ask their former clients regarding their experience working with the prospective trainer. Second, if they're up for reviews on different third-party review platforms, make sure to check them out.
For you to ensure that your members will have the most positive experience with a potential trainer, you have to carefully do a background check to know if the quality of his service aligns with the objectives of your club.
Conclusion
Once you've finally hired your dream team of trainers, the next goal is to get the best value out of their time. The less time they have to spend working behind the scenes, the more time they can spend face-to-face with clients.
To do this, put up a gym scheduling system that encourages bookings and keeps people running to plan. And with all the new members that will surely line up for your services, the next step is to ensure that they're all managed well to keep them happy and satisfied. While all of these sound tedious, a gym membership management software can definitely help keep you on top of all these tasks. If you want to learn more about this, click HERE!