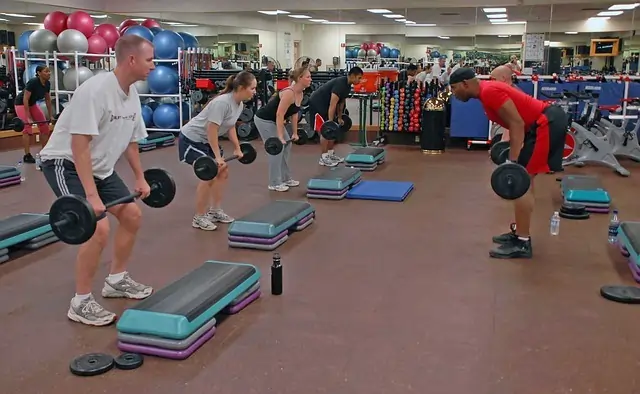 Gaining a strong membership base is one of the areas which can be the cause of a large amount of stress for many gym owners. Finding the right channels to market your club can be tedious, expensive and require a large amount of trial and error. One area which is consistently the most reliable, cost-effective and most credible way for a new prospect to hear about your club is through word of mouth.
People trust what others tell them more they trust advertisements. People who are unaffiliated with your club giving recommendations of your gym and explaining their own experiences are much more credible and likely to result in a member joining your gym than if you told them the same information through a newsletter, Facebook post or ad.
Word of mouth is one of the strongest advertising channels for gyms especially. Friends like to work out together and share their insider tips, tricks and preferences with one another on the exercises, equipment, and clubs they enjoy. You can encourage this behavior in a number of ways to increase the likelihood that they will share the joys of working out at your facility with others.
Here are a few easy ways you can encourage word of mouth for your gym.
Encourage Gym Reviews
Think of online reviews like a digital word-of-mouth noticeboard for prospective members to get a clearer view of what it's like to be a member at your club from the perspective of your members. A large list of glowing, positive reviews on your club's website or Facebook page will work wonders on your club's lead collection.
The first step to encouraging reviews for your club is making it as easy as possible for your members to access the review form. For example, you might like to edit the order of your Facebook page so that your review section is high on your page and easy to find. Some clubs also sign up to or claim their profile on purpose-built review sites such as Yelp where people compare fitness clubs.
Once you have found the right place for your gym reviews to be collected and have optimized this so it is easy for your members to leave a review, you should consider incentivizing your customers to leave reviews. To do this, it is best to start by working out how much a review is worth to your gym and then set that as the amount you will incentivize each review from a member - for example, you might decide a review is worth $50 to your club, you could incentivize people to fill out these gym reviews by offering them a $50 discount or credit to their membership for leaving feedback online, or even entries into a club raffle.
Now an incentive is in place and your reviews are easy to find, you can start asking or prompting your customers to leave them. The best time to ask for a review is directly after a meaningful (and positive) interaction with your club - such as after a class, personal trainer session or after signing up to your club. You can prompt them in person, using a tablet in your club or if you want to be less invasive, you could send them an email or SMS.
Refer a Friend Initiatives
Since people love sharing their workout advice and recommending routines, equipment, and clubs they use to their friends - why not incentivize referrals too? Incentivizing members to encourage their friends to join your club can be an extremely cost-effective method for marketing your gym. Offering them an account credit of 20, 50 or 100 dollars per referred friend may sound like a lot, but when compared to the cost per acquisition of your Facebook campaign or google ads these may work out to be much cheaper.
Get involved with members on social media
Another great way to not only boost word of mouth but also encourage member engagement with your club is to get involved with them on social media such as Facebook and Instagram. Ask your members if they will be happy to be featured in photos on social media and tag them in the posts, this is a great way to start the conversation between your members and their friends and family - and even if it doesn't, their friends will see they work out at your club!