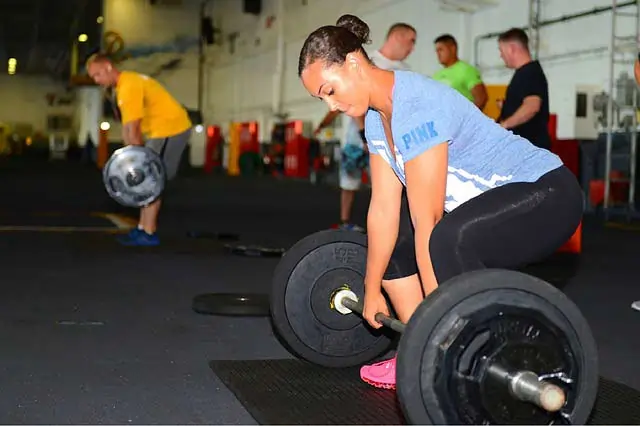 A common problem for many gyms, especially newer ones, is establishing and maintaining a large enough membership base to cover operating costs. To achieve and maintain the optimal amount of members for a club there are two key aspects of the member lifecycle which require the most attention - acquisition, and retention. In this article, we will focus on the acquisition phase of the lifecycle - specifically how to increase and optimize the process of converting leads into new members so you can get more out of your advertising dollars and ultimately get more gym members.
Here are a few key steps your gym should follow to increase it's prospect conversion rate (once they have visited your club).
Step 1: Be welcoming and proactive at the front desk
This might seem like it would go without saying, but you would be surprised how often gyms get this wrong. The member's first impression of a club is the most important interaction they will have at any point of the member lifecycle. Having someone ready at the front desk during the day that's friendly and welcoming to people as they arrive is important, ensure they ask questions about the person and their fitness goals and that they get out from behind the service desk to show people around when they're visiting your club.
Step 2: Sell your club
Train your front of house staff how to sell. Using the fitness goal information gathered in step 1, they should have a basic understanding of the individual's needs from your facility, have them present and emphasize the unique selling points of the facility - such as specialist equipment, 24/7 access control, highly trained staff or specific classes suited to the needs of the individual. Ensure they are focussed on progressing the new prospect towards becoming a new member of your club - try if you can to get them to sign up to your mailing list, using free club trials or offering smoothies for every sign up is a good option to consider.
Step 3: Provide the prospect with physical evidence of their interaction with your club
When referring to physical evidence, we mean giving them something tangible to prompt them to get in touch with your club. Front of house staff should have access to these in the case of the prospect not confirming they wish to become a member during their first interaction with the club - it is to keep your club top-of-mind and make it easy for them to get in touch should they have a change of heart. Examples of physical evidence could be business cards, promotional codes or free workout concession cards with your club's contact details and a link or QR code for them easily view your gym's website.
Step 4: Follow up
Once they have left your club you are quite limited in how you remarket to them. If you have their contact details such as phone number or email address you can reach them directly via those methods or use these creatively such as adding them to your Facebook or Google Display Ads remarketing audiences.
Either way, you should get them back in the door by reaching them with an offer they can't refuse. For this, many clubs use hefty discounts with short time limits, while others take other less direct approaches such as free trials or class concessions as discussed earlier.
You can use GymMaster to automate the process of sending these offers to your prospects to make sure you never forget to follow up on your prospects. For the paid remarketing initiatives, GymMaster also can export your prospect list in a CSV format which is compatible for use in both Facebook and Google remarketing. To get a free demo of the system and how it can be used to get more gym members for your club, click here.
Track, Troubleshoot & Optimize
Having a system in place is one thing, but having an effective system is another. Track your prospects and the ones which don't convert. Identify the point where your club is interacting with them for the last time, whether it be never hearing back from them after visiting your club, leads collected from your website not following through and signing up, etc.
Improving your conversion rate isn't a one-step process, and it's different for every country, business, and club. To get the best value from your advertising and get more gym members, you need to continuously work to identify your club's weaknesses when dealing with prospects and work out how you can improve upon each of these until you reach the desired outcome.