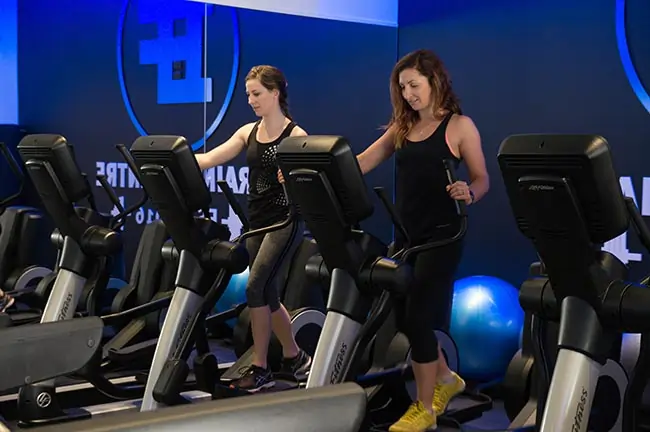 You can only open the doors to your club for the first time once. The lead up to that big day is key to your club hitting the ground running and it's success.
Take measures to build awareness of your new fitness club with prospective members to gain engagement with them early on. There's a number of ways you can build anticipation for your club. Here's a few quick ideas to get you on the right track.
A Few Months Out
Within 90 days of opening your club you want to be getting your name out there! This is an ideal time for creating social media pages, ads in the local paper or handing out fliers.
Setting up social media accounts doesn't take long. Just ensure you're updating these profiles regularly so that your club looks active and not out of business! - Check out services such as Hootsuite to make this process easier.  To reach a broad range of members we recommend creating accounts across a few platforms. Instagram in particular does well in the fitness industry.
A Month Out
Now's the time to engage with prospects and get to know the local "champions" or "influencers" within the area. These people spend so much time out and about within the community that they're well known by all the locals. We want to get these influencers on side and involved in your vision. They'll have the most sway within the community and and will bring members with them through word of mouth.
Organise group events such as club runs, group workouts or outdoor classes while your facility is being built. Create events on your social media and share these to local community groups so anyone interested can attend. Just ensure those key influencers hear about it too - maybe send them an email!
These events not only get people involved with your club but also gives you opportunity to listen to prospective customers. Make inferences on their questions or even have conversations on their previous clubs to identify pain points. All this helps paint clearer pictures of the audience to avoid unnecessary expenditure and mistakes, saving you money.
Let your clients see the fitness club taking shape by sharing footage of the facility as it's coming together. For this purpose, many clubs use the "story" functions of facebook and instagram to share with their followers.
The final 2 weeks
Now's the time to start turning up the heat and really getting excitement building in your area, we're going to do this by having a club open night a few days before your big opening day.
The reason for this open night is to give prospective members the chance to have a look through your club, meet the staff and get involved - your goal throughout the event is to get as many sign ups to your club as possible. Many clubs offer the foundational memberships discussed in our article Creating a new Gym - Setting up for Success during this stage of their opening as it's a great chance for you to secure thousands in annual revenue before even opening your club's doors.
Offer your members walk throughs of the facility, tastings of protein shakes you'll be selling, give them the chance to meet trainers and offer spot prizes - some clubs get creative here, like using a "wheel of fortune" with cool prizes for their members to have a chance to win when they sign up for a foundation membership on the day - it's up to you.
You should consider using paid advertising methods such as facebook ads sharing the event as well as ads in the paper or radio promotions to ensure the best reach for this event as possible as this will be one of the best times for your club to gain new members.
Don't forget to share photos and thank those who attended on your social media as well, they'll be easy followers to gain. You could also incentivise this and sign-ups by offering free e-books, personal trainer sessions or nutrition plans to those who sign up to your club online.