We are proud to announce that GymMaster has recently gained three amazing awards for club management software business to receive from two of the most popular and highly trusted B2B software review platforms - FinancesOnline and SoftwareWorld. These are FinancesOnline's "Rising Star" and "Premium Usability" awards, as well as the "Top Rated Club Management Software" award from SoftwareWorld.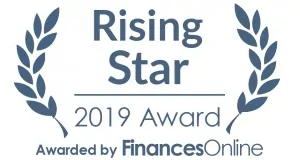 Finances Online Rising Star Award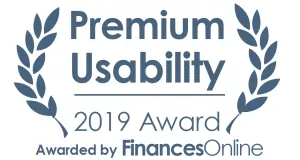 Finances Online Premium Usability Award

SoftwareWorld Club Management Software Award
In his recent review of GymMaster, Nestor Gilbert, a FinancesOnline SaaS evaluation expert highlighted that "GymMaster is a software that offers versatile and flexible management and scheduling features" and "It [GymMaster] has powerful tools that not just ease management but also allow you to engage more customers and as a result expand your business". He emphasized GymMaster's door access control system, member portal/mobile app and marketing & retention tools as some of the most beneficial features of the system.
We thank all of our valued clients for helping us grow and shape GymMaster into the effective business tool it is today. Your feedback and suggestions not only help improve the system for the needs of your own business, but makes the platform more user-friendly and effective for all the clubs in the GymMaster community.
Remember, if you ever need any custom development or just have ideas on how we can make the system more suited to helping your business, be sure to let the team know by emailing help@gymmaster.com or creating a support ticket. We're always happy to help.
(function () {var sc=document.createElement('script');sc.type='text/javascript';sc.async=true;sc.src='https://b.sf-syn.com/badge_js?sf_id=2951470';var p=document.getElementsByTagName('script')[0];p.parentNode.insertBefore(sc, p);})();