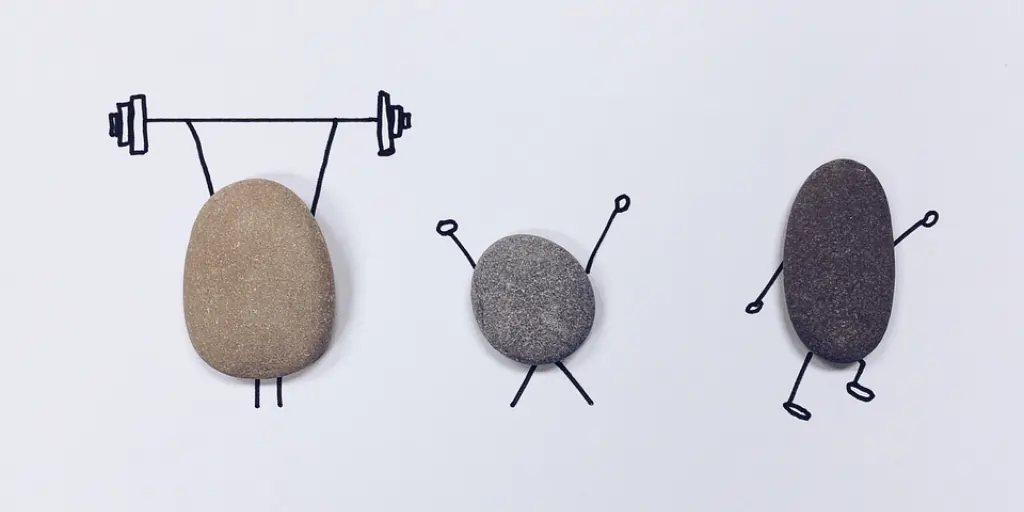 We're looking at the role of automation in your gym, and the role it plays in increasing your member retention.
Automation is a term thrown around a lot these days—after all, it's work being done for you, without you having to manually do it! You can save hours of manual administrative work running reports, writing countless individual emails, stressing about unpaid bills and missing opportunities for more revenue.
How does automation work?
Automations are actions that your gym software takes, which are automatically triggered by a specific activity or once a set time frame has passed; such as sending a text or email to a specific member. For example, your gym software will send a tailored, pre-written email when a member's payment fails; when a new member signs up online; or when a member has not visited in 7 days.
How does automation relate to retention?
We launched an investigation into a sample of GymMaster clients to see whether automation was a significant factor in their member retention rate. It was found that 48.2% of our clients current have automated communication setup, which we thought was rather low. That means 51.8% of GymMaster clubs do not use automated communication.
The facts
Surprisingly, we found that those who do not currently have automation set up actually have a higher retention rate—by a whopping 3.9%! This means that automation may actually be hurting your retention rate. We took a deeper look into the quality of communication across the range of the member retention scale. Those who have a retention rate of over 70% (in 2015 IHRSA reported that the average member retention was 72.4%) had written their own custom templates that reflected their gym's personality, sent out highly targeted promotions to the right people, but were also selective and did not send out too much to their members. The traits of some of the lower retention clubs' communication were:
Too many automated emails
Non-targeted promotions
Poorly written emails, that don't represent the personality of the facility
So we can summarize that poorly managed automation may be hurting your retention rate, not that automation in itself is harmful to your retention. In fact IHRSA reported that almost 90% of all club members value communication from their gym; and their research also says that connecting with your members via email, SMS or social media more than doubles the likelihood that your member will be a "promoter" of your club, rather than a "detractor". These terms will be discussed in more detail in a future blog post, but the idea is that you want more promoters of your club. Interestingly, a general consensus was made that email is a more effective means of communication than phone calls.
So how else can I increase my gym's retention rate?
Automation is clearly not the only indicator to a high retention rate, so here's a few simple, yet effective ideas for increasing your member retention in your gym.
Personal Contact People are innately social creatures, which is evident when it comes to gym retention. There's plenty of proof to support the notion that relationship building between fitness staff and the member strengthens their commitment to a gym, and even increases the number of times that they visit. Of course you'll know that members who visit more often have higher renewal rates. IHRSA even reports that every two interactions that a member of your fitness staff has with a member in a given month results in one extra visit from that member the following month. Another good strategy is for your staff to pay attention to those who are at risk, such as those who have not visited in some time. Jay Ablondi of IHRSA reported that "Results show that any type of interaction with a member at risk of canceling can reduce the likelihood of dropping out by nearly 10%."
Group fitness Members who have friends at the gym are much less likely to leave. Encourage interaction between your members by offering group classes - but it's more than just that. Make sure you're offering the classes that your members want, when they want them, and that you're promoting them well. IHRSA claims that cancellation is 56% higher among members who solely use gym equipment vs. those who exercise in groups. Social interaction affects overall member satisfaction, with 70% of club members who had made new friends through their membership self-identified as club "promoters" rather than club "detractors."
Treat your members as individuals As the world changes and people are demanding more personalized, targeted information, the way you approach and communicate with your members needs to follow suit. Each generation has their own preference for communication, their own schedule, and their own fitness interests. Use these trends to target exactly what you promote, to whom, and the way that your promote it. In addition to demographic differences, consider the length of time and frequency of visits from your members. IHRSA advises not to take your most established members for granted, as they are most likely to become dissatisfied and convert from promoters to detractors. Make sure you're giving them the attention they need to stay happy and engaged.
Your task list
Revamp the pre-set templates in your system to show a little personality, so your members feel great when they hear from you. Mass communication used to work well, but let's be real—not everyone that visits your gym is interested in your BAT class, weightloss challenge, or your corporate deals. Do some research to make sure that your classes on offer are the classes your members want, at times that make sense. Ask your trainers to make a minute to ask class-goers to introduce themselves at the start of a class. Make sure your trainers are extra friendly to every member they come across. That social interaction can make all the difference. If you need a hand to setup your automated communication, just give us a call - our friendly support team is always here to help. Reference: IHRSA