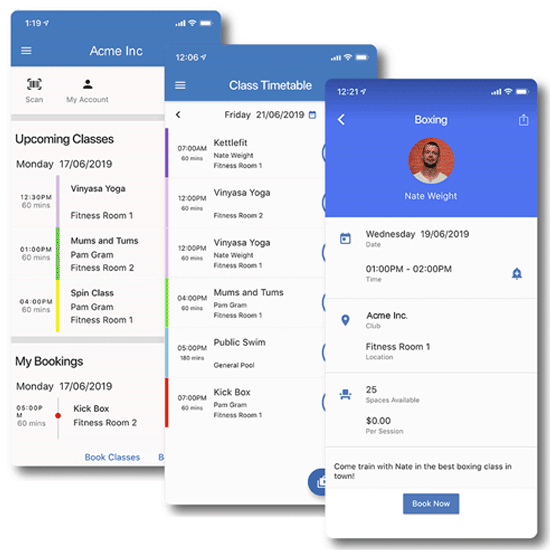 GymMaster Club App for Members
Get your clients involved with a members app that boosts engagement, visitation and class attendance.
It's more than just a normal gym app for viewing your workout routine and tracking body progress. The GymMaster members app makes it easier than ever to plan your fitness sessions alongside your schedule, keep in the loop with club notifications, manage your gym membership and much more – all from your android or iOS device.
*This app is still in the beta phase and under active development, feel free to send your useful feedback through the app.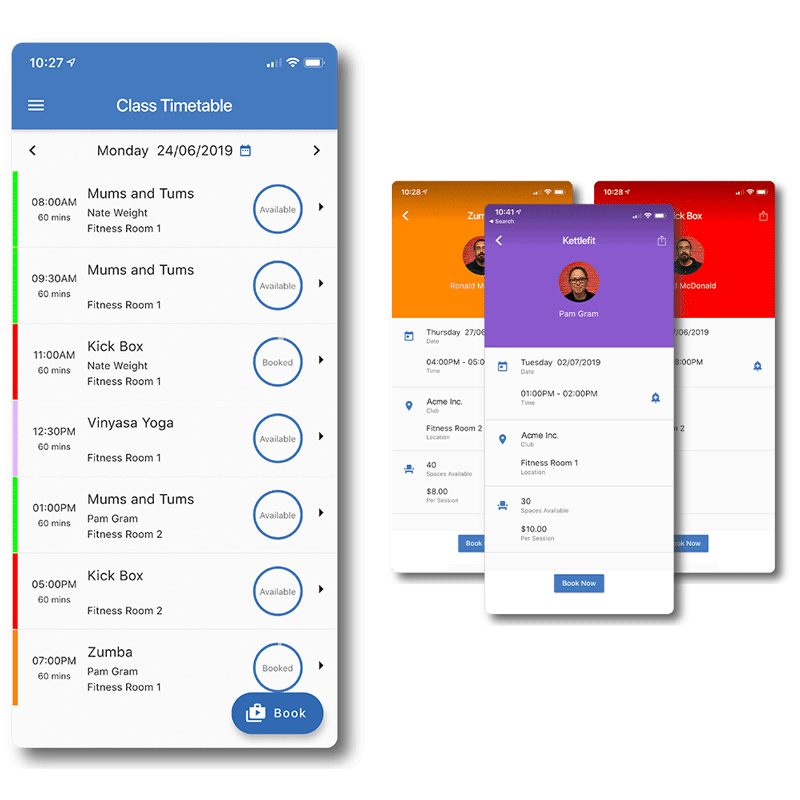 Boost class attendance through improved Awareness and accessibility.
Give your members a real-time view of your club's class timetable, allowing them to easily see upcoming classes and their availability – finding a new class and reserving their seat has never been easier.
"We love that it's cloud-based so my husband and I can work our business from anywhere!!!"
— Emma NewmanFit Zone, New Zealand
An Intuitive Dashboard Encouraging Member Bookings and Visitation
The dashboard allows members to view upcoming classes and their bookings, visitation history and club details all in one clear and easy to use interface.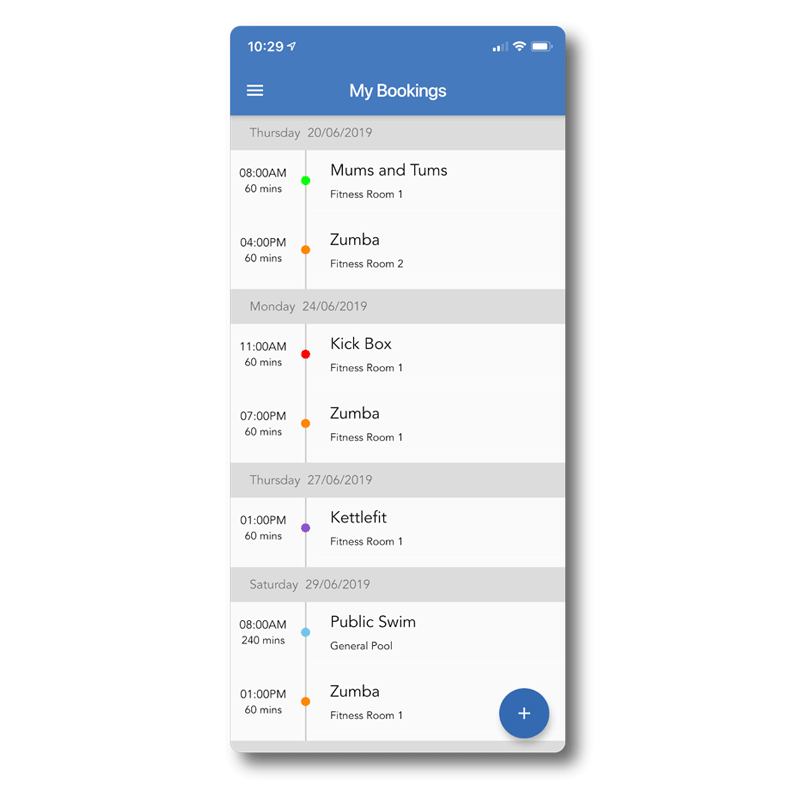 Ensure Members Never Forget Personal Trainer, Activity or Class Bookings
From My Bookings, members can see all their appointments in one place. Here, they can view the details of their session or cancel them if you allow.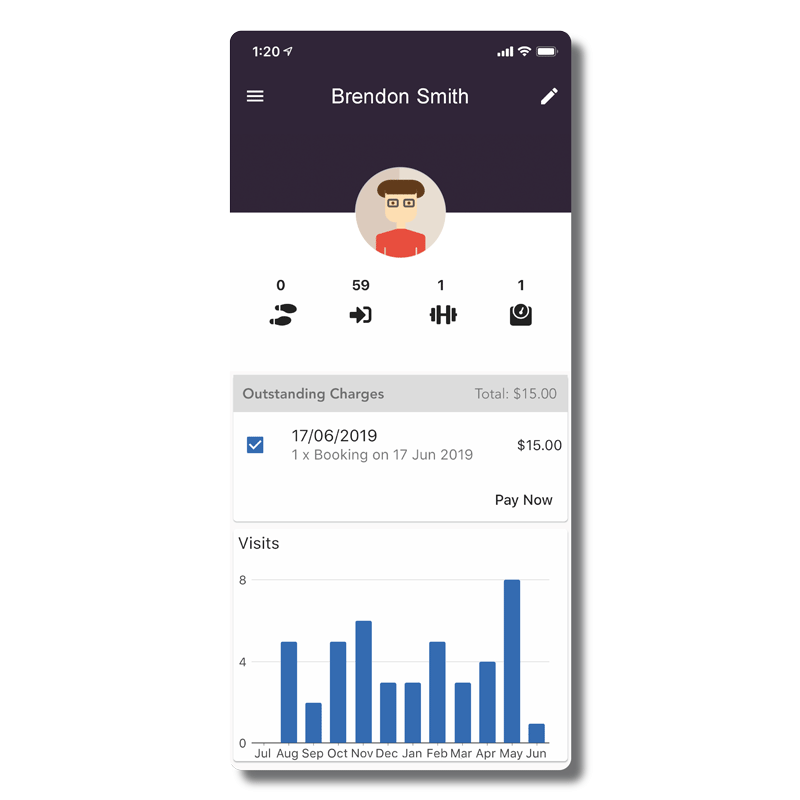 Save staff time and reduce administrative tasks.
Allow members to manage and pay for their own memberships, classes, personal trainer sessions and more directly from their mobile device without the involvement of admin staff.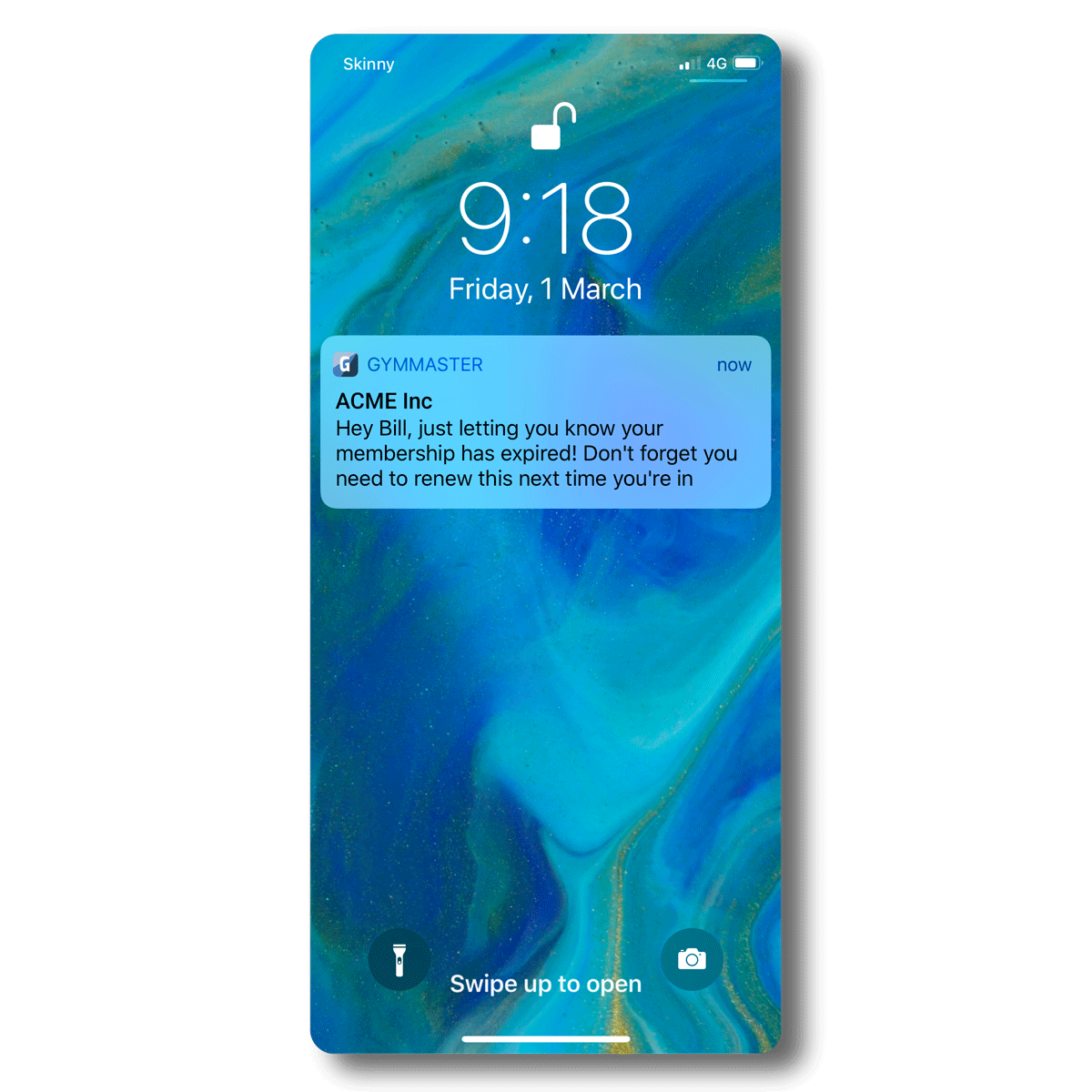 Reduce class and appointment no-shows.
Use the club app's push notification functionality to send free reminders to members for their upcoming bookings so they never another appointment. These can send any messages to your member's phone that a SMS normally would, so you can keep members in the loop for free.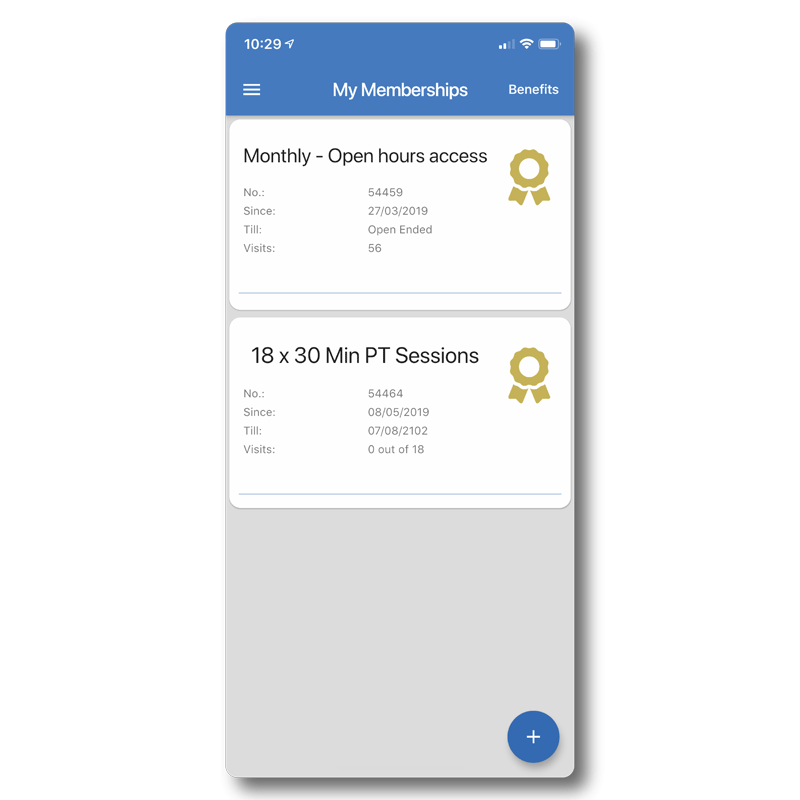 Reduce Lines at the Front Desk and Save Staff Time
Leverage in-app features such as bookings, payments and membership management.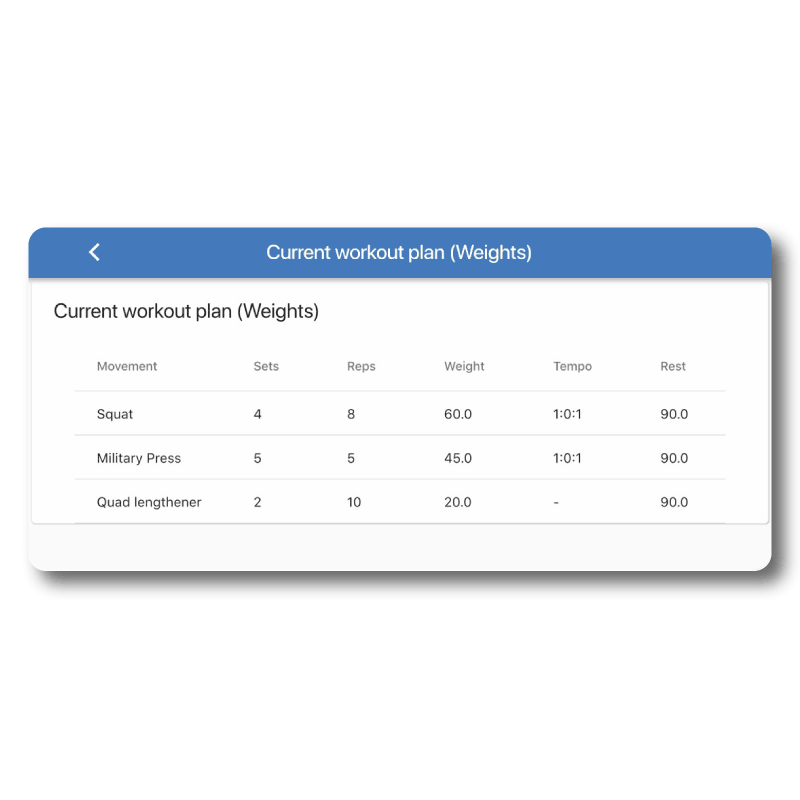 Help Members Achieve their Fitness Goals
Members can view assigned workouts and track their progress towards their body targets.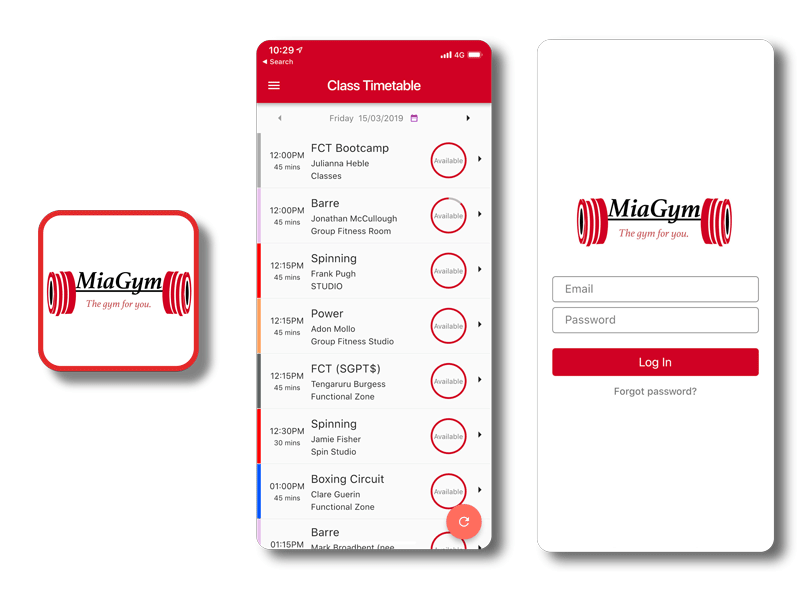 Get your own Branded Members App.
Stand out from the crowd, get your very own custom branded version of the GymMaster Members App listed on both the Apple and Android App Stores. Customized with your name, logo and colours. For more information on the custom branded member app, click here.
Note: This customization is purely cosmetic to the colours name and logo on the app.
Boost member engagement and build stronger relationships
Learn how the GymMaster Member App can improve member's experience with your club