View Class Timetables
See upcoming classes, their details and view their availability at a glance.
Schedule & Manage Bookings
Make, cancel or reschedule bookings for classes, equipment, rooms or personal trainers.
Pay for Classes & Memberships
Make stress-free and secure payments to your club with the tap of a button.
View Workouts & Body Progress
View trainer recommended reps, sets, weight, rest times and even tempo for your workout.
Responsive Design
Use the app from any Android or iOS capable tablet or phone.
Receive Club Updates & Reminders
Get important push notifications sent directly to your device from club staff.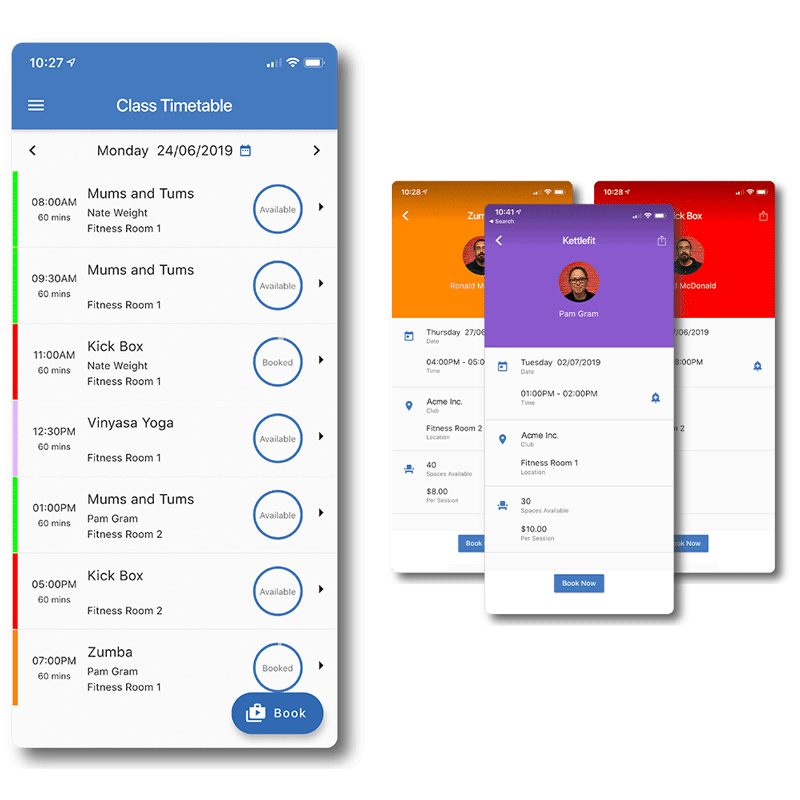 View upcoming classes, their availability and secure your spot in real time.
A real time view of the club's timetable - allowing you to see upcoming classes, their details and availability in real time so you can easily select the best slot for you.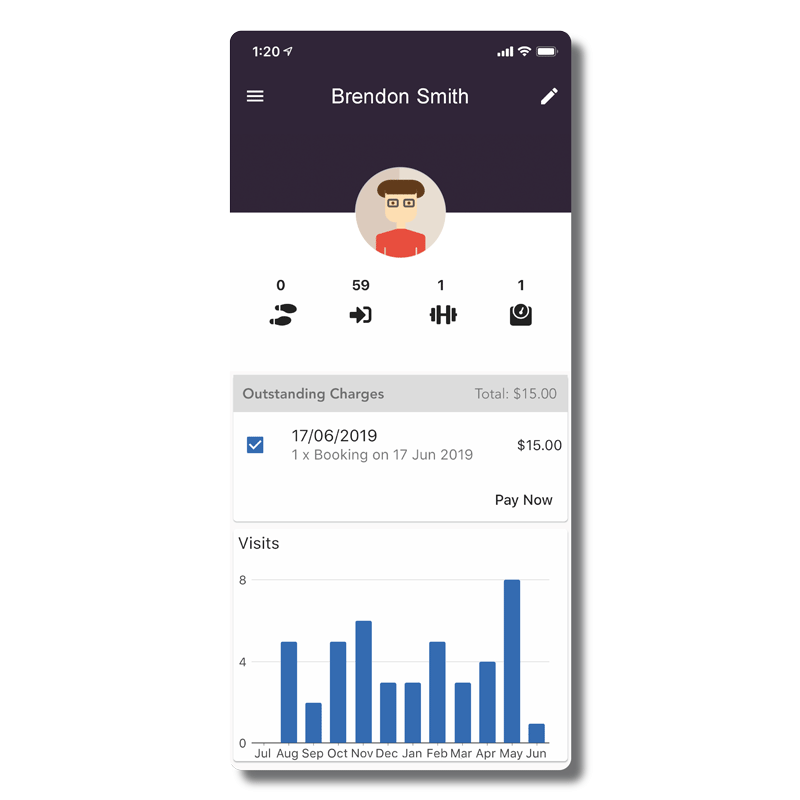 Make in-app payments for memberships & classes.
Manage and pay for owing balances on your account for memberships, classes, appointments and other club purchases from within the app.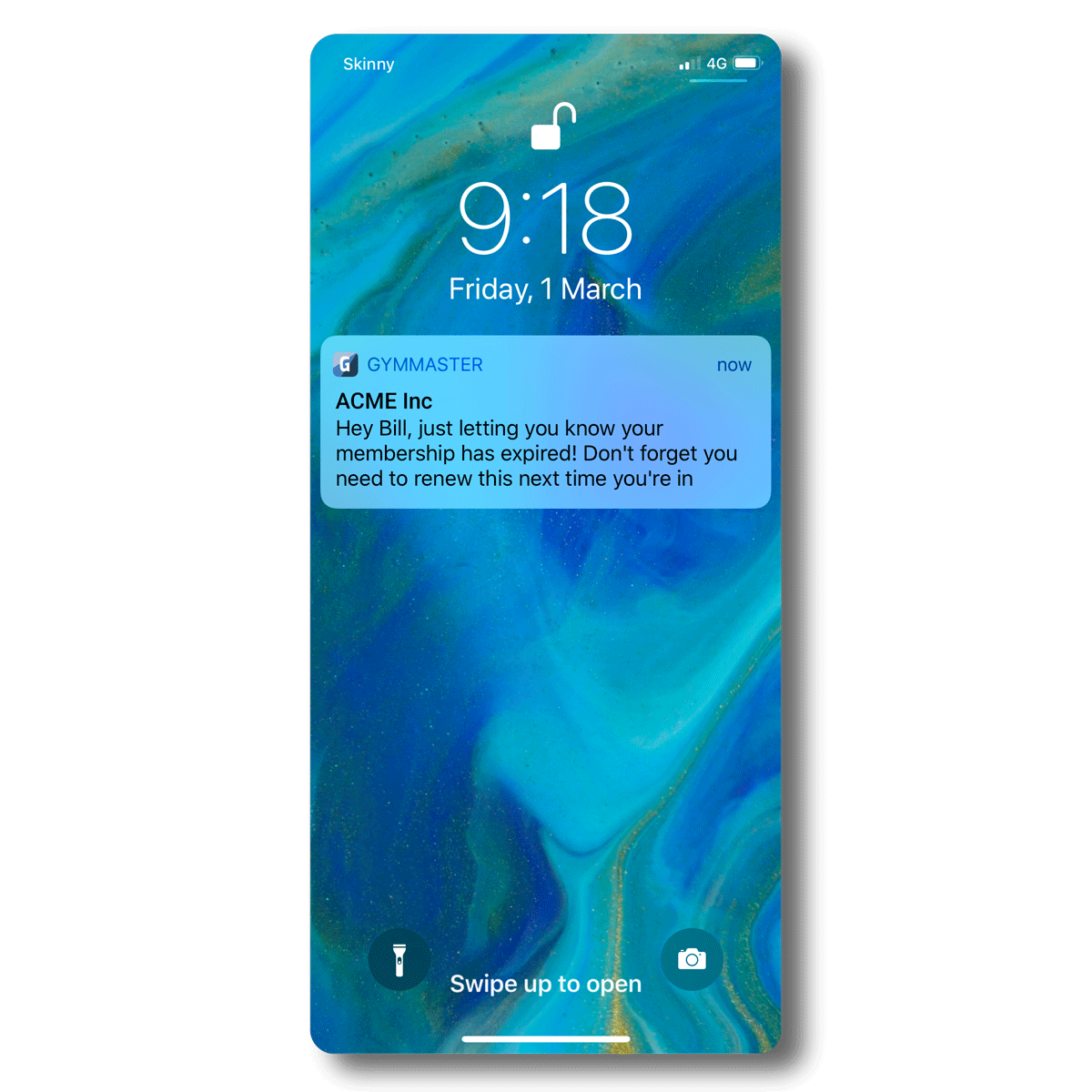 Never forget a class or appointment again.
Clearly view upcoming class, trainer or resource bookings & receive push notifications sent directly to your device to reminding you of them before you forget.