Overview
GymMaster now integrates with Xero accounting software, making the management of your accounts easier than ever! You can now easily export your financial data recorded in GymMaster directly to Xero for reconciliation and keeping on top of your buisness.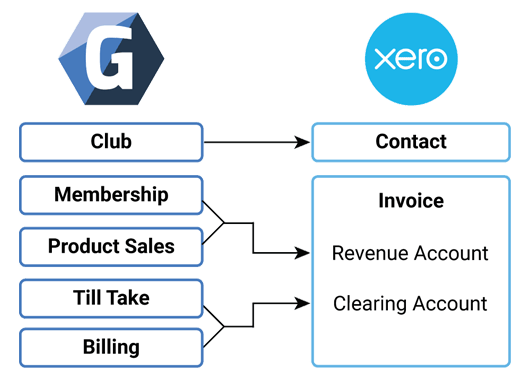 Please note that this integration is currently in BETA so not all automation feature are active.
Initial Setup
Before we begin, you should know that in GymMaster, each club is treated as a separate financial entity. If you have multiple locations, you must go through the below process for each of you clubs one at a time.
Step 1) Connecting GymMaster to Xero
First, we need to connect GymMaster and your Xero account so they can exchange data. Head over to the Integrations page on GymMaster found in your Settings dropdown, and move to the Xero Integration page. If you have multiple Xero accounts, please make sure you are logged out of Xero to ensure you connect GymMaster to the right one. Click on the 'Connect to Xero' button, and follow the on-screen instructions. Once that is complete, you should see the below image.

Successful Pairing
If after completing the Xero to GymMaster link you do not see the above, or if any of the statuses are not the same colours as above, please contact the GymMaster support team so we can investigate. Trackers can optionally be imported from Xero as well.. Don't worry if you haven't set any up, as they're not required for the financials to be exported.
Step 2) Select Currency
GymMaster currently only allows for one currency per site. As Xero can allow your Organisation to operate with multiple currencies, you will need to set up which currency all the financials will be exported as. If you only have one currency on your Xero, only one options should show up in the drop-down.

Step 3) Assign Xero Codes to GymMaster Revenues
With the connection complete, you can begin mapping Xero codes to your Revenue streams in GymMaster. Theres a lot of customization here if you want it, but the quickest settup is to just select a Xero code for each of the major Revenue streams; Divisions (membership sales), Product Sales, Services, Class Bookings, Miscellaneous Revenue. The first four will be self explainatory, but the Miscellanous Revenue section groups things like;
Mainenance Fees
General Sales in the Point of Sale
Suspension Admin Fees
and anything else that doesnt fall under the other major 4 revenue streams.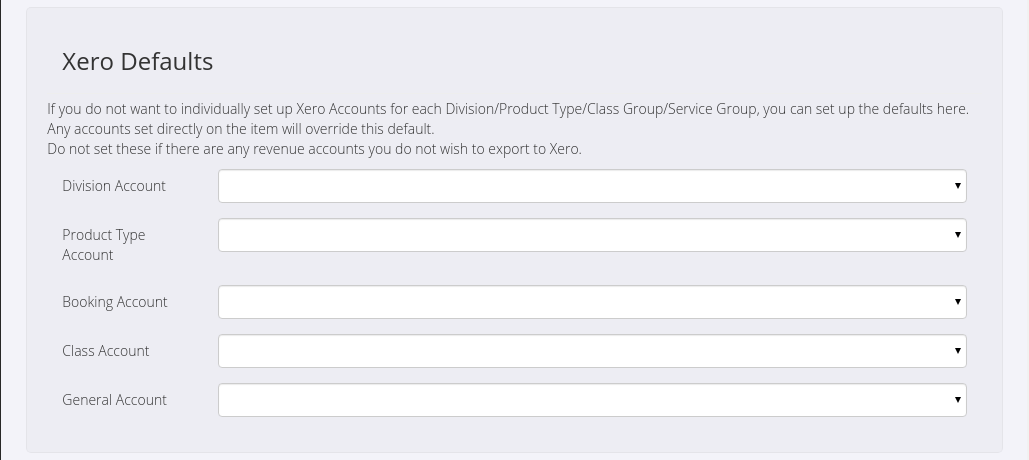 Setting these are all thats required for your basic integration, but you can futher break down the Revenue streams exported to Xero. GymMaster works on a fall-back system of prioirity when determining which Xero account to use. Currently you can set a different Xero code to every Division, Membershiptype, Product Type, Product, Class, and Service (booking) account in their settings page. Class Type and Service Type settings coming in the future.
Step 4) Assign Xero Codes to GymMaster Payments
Next we need to set up where the payments recorded in GymMaster go. As GymMaster does not record your transaction or processing fees, these need to go into Clearing accounts in Xero. You can renconcile these fees against your billing provider and bank statements in Xero. You can customize which payment types are shown here from your GymMaster Settings -> Financial Configuration. Most gyms should only have 
Billing
enabled, but if you take Cash/Credit Card payments over the counter too you will need these as well.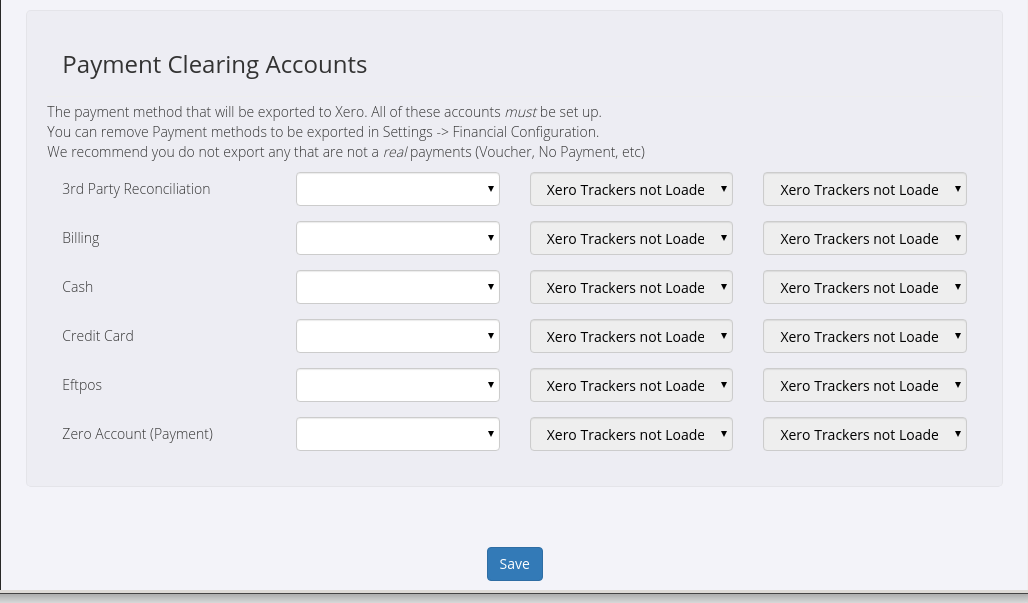 Clearing accounts in Xero should be set up with the following, or as seen in the picture:
Enable Payments to Account ticked (mandatory)
Current Liability as the Account Type (recommended)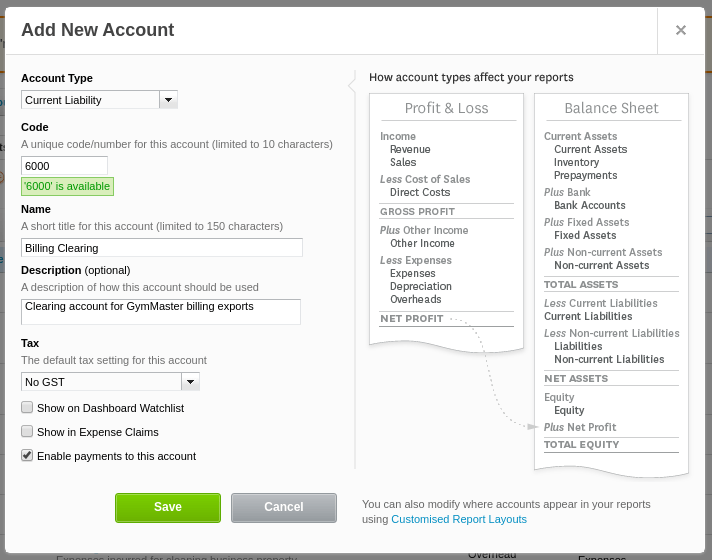 You should set up one clearing account per payment method exported from GymMaster. This can be done in the 'Chart of Accounts' section of your Xero organization.
Step 5) Select "Export to Xero"
Seeing as all your memberships and products are now allocated to the correct Xero accounts, exporting your data to Xero is easy: From the Report & Till menu, select Billing & Integrations. Choose the Xero Integration button from along the top of the screen. All of your Divisions and Product Types will appear on the screen, with the items in green being ready to export. If the items are red, then it means you have selected "Do Not Export". You can select which frequency the syncs occur; whether daily, weekly, or monthly. You can also select your start date.
Within Xero
The information exported from Gymmaster will be presented in Xero, broken down by Divisions, and also payment types. For example, this means that your deposits of banking for your till float and your Bluepay payments will be displayed separately. Listings with No Payments will not be exported into Xero.
Important Information
GymMaster currently works with one Xero account for all your bookings, and one for all your classes. Historic data cannot be synced, however all of the data that has been synced will be available to view in GymMaster at a glance. GymMaster has two modes of exporting to Xero: Cash-based or Accrual. Using cash-based accounting, the recurring invoices exported to Xero are immediately split based on the payment method, and are only exported once payments have been received. Under accrual, charges are exported as soon as they occur, but will not be split by payment method as that information is not available yet. If you have any questions about GymMaster's Xero integration, please feel free to get in touch with the friendly GymMaster support team or contact