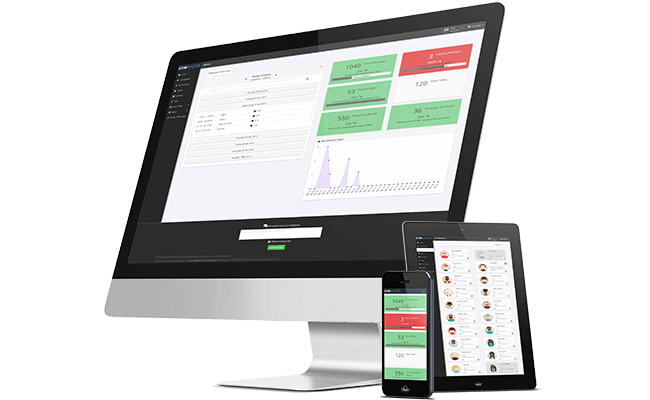 GymMaster and Xero Integration
Overview
GymMaster now integrates with Xero accounting software, making the management of your accounts easier than ever! We've made the process for connecting your systems nice and simple – just follow the instruction below for a once-off setup for the Xero integration, then start planning what you'll do with all your additional hours!
Please note that this integration is currently in BETA and will require reaching out to support to have this enabled on your system.
Xero Integration Setup in GymMaster
Once support have enabled your Xero beta integration, you can begin the process of integrating GymMaster with Xero. The first step is to click on the 'Connect to Xero' button within the Billing page from the Report & Till menu (click Report & Till -> Billing). This will take you through to the Xero login page, where you can select which organization you wish to sync. Once you have logged in you will be brought back to the GymMaster page, with all our current features visible.
The first step is to find the Preliminary Connections button. This will do two things. First, it will create a contact in Xero with the name 'GymMaster – (your club name)'. All the GymMaster invoices will be exported to this Contact in Xero. Second, it will pull all the Accounts from Xero into GymMaster for assignment to GymMaster revenue sources.
GymMaster revenue sources are grouped by Division, Product Type, Classes, Bookings, and each are split into the various payment methods you use in Gymmaster (Cash, Eftpos, Credit Card, Billing). All of these need to be set up on their respective pages, the instructions for which are below
Allocate Xero Account Codes
Within GymMaster, you need to allocate your Divisions (membership types) & products to the right category within Xero. You can do this by going to Membership Types within the Settings menu. Click on View Divison List, then you can edit each individual Division into the correct Xero account code.
To edit the account of your point of sale products, select Products from the settings and press Show Product Types. Edit the individual product types, and allocate the Xero account code.
Please note that you are able to select "Do Not Export" for products that may already be tracked by other software, or if you use an external point of sale system.
It is important that you check your Xero settings to ensure that the default tax rate is correct, as GymMaster uses this information.
Export to Xero
Seeing as all your memberships and products are now allocated to the correct Xero accounts, exporting your data to Xero is easy: From the Report & Till menu, select Billing & Integrations. Choose the Xero Integration button from along the top of the screen. All of your Divisions and Product Types will appear on the screen, with the items in green being ready to export. If the items are red, then it means you have selected "Do Not Export".
You can select which frequency the syncs occur; whether daily, weekly, or monthly. You can also select your start date.
Within Xero
The information exported from Gymmaster will be presented in Xero, broken down by Divisions, and also payment types. For example, this means that your deposits of banking for your till float and your Bluepay payments will be displayed separately.
Listings with No Payments will not be exported into Xero.
Important Information
GymMaster currently works with one Xero account for all your bookings, and one for all your classes. Historic data cannot be synced, however all of the data that has been synced will be available to view in GymMaster at a glance.
GymMaster has two modes of exporting to Xero: Cash based or Accrual. Using cash based accounting, the recurring invoices exported to Xero are immediately split based on payment method, and are only exported once payments have been received. Under accrual, charges are exported as soon as they occur, but will not be split by payment method as that information is not available yet.
If you have any questions about GymMaster's Xero integration, please feel free to get in touch with the friendly GymMaster support team or contact Xero's Email