For every GymMaster referral you make, you and your referred friend will BOTH receive 100 free key tags credited to your account.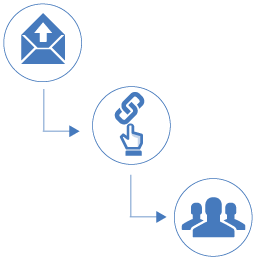 How it Works
To refer a friend to GymMaster, all you need to do is click the button below (or the "refer a friend" link within your GymMaster) and fill out the form to send them an invite.
We love win-win situations, which is why we're rewarding you both for spreading the joy.
When they click their referral link and sign up for a membership with us, both of your accounts will be credited with 100 free GymMaster key tags.
Three Questions to Ask Yourself
Has GymMaster improved the way you or your staff run your club?
Do you often find yourself recommending software or apps you enjoy to your friends and family?
Do you hate seeing your friends wasting time and stressing when running their fitness clubs when they don't need to?
If you answered yes to any of the above questions and know a business who might benefit from GymMaster – you're the perfect candidate for the GymMaster referral program.
Why others are recommending GymMaster to their Friends
"GymMaster has been the most user-friendly software I have ever used! The layout and style is attractive, the customer support is outstanding and I have never had any issue with the hardware. Would highly recommend GymMaster to anyone looking to upgrade!"
— Rachel,
Four Peak Fitness,
New Zealand
"I have just purchased GymMaster, it has changed my stress levels!! The way I manage my business now is so much more efficient and I have more time to do other things in my business. I love GymMaster software it's brilliant!"
— Mick,
Get Active Personal Training,
New Zealand
"I love that GymMaster allows us to have the weekends off while our members can still train!!"
— Tara,
McRae Fitness,
Australia